Articles
California Bans Plastic Bags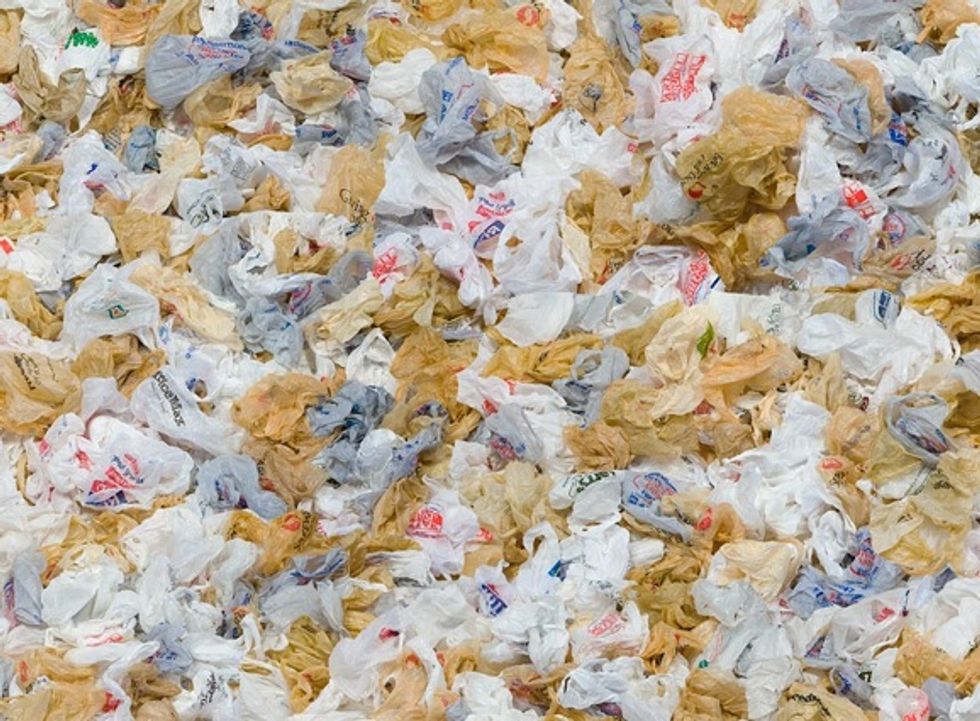 Acting on what the
Los Angeles Times
describes as "
a flurry of new bills
," California lawmakers have voted to ban single-use plastic bags at supermarket checkout stands. (Retailers will still offer paper bags, but those will cost a nickle each.) We've come a long way since
San Francisco became the first city in the country to ban the bags
—whose ghastly environmental impact far outweighs their utility—in 2007.
For a state that uses 19 billion of those bags a year, this is big news. For Californian shoppers, it looks like there's finally incentive to stop leaving your reusable bags at home.
---
Oh, and there are even rumors of a United Nations led global ban down the road.
Photo: A close-up of some of the 60,000 plastic bags used in the United States every five seconds, from Chris Jordan's series, "Running the Numbers".
Via Gawker