Articles
Wow: China's Free Bag Ban Reduced Consumption by 50 Percent
Putting a price on plastic bags in China probably saved the world about 100 billion pieces of trash.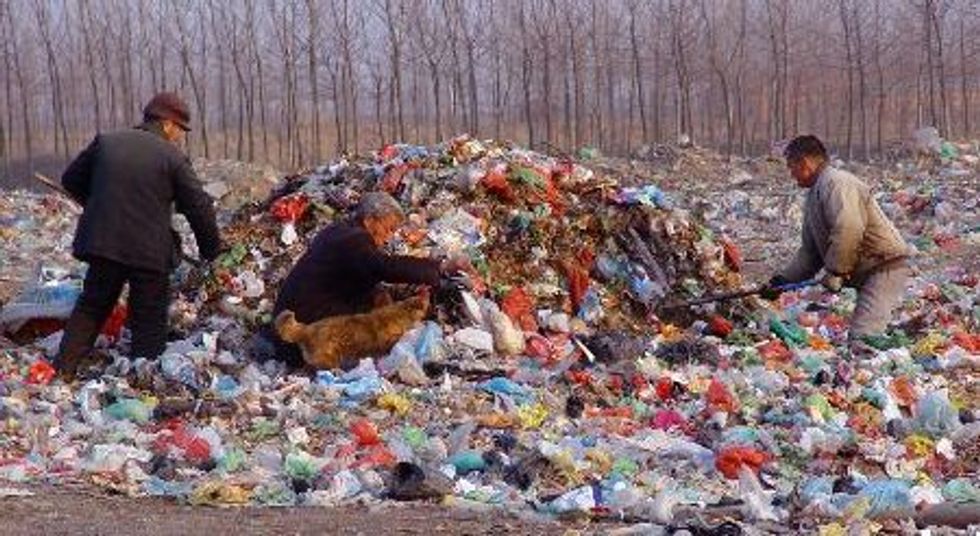 Back in June of 2008, China
made it illegal for stores to offer plastic bags for free
. They had to charge customers for the bags. Store owners could set their own price for the bags—as long as it wasn't lower than the cost of the bag—and keep the profits themselves.
A student at the University of Gothenburg, Haoran He, recently studied the effect of this law on people's behavior and the results are remarkable .
---
Consumers in Beijing and Guiyang used an average of 21 new plastic bags weekly before the bag-fee ordinance was passed in June, 2008, and rarely used the same bag twice. But after the law was imposed, consumption dropped 49 percent and nearly half of the bags were re-used. While that represents a significant reduction, researchers say there is much room for improvement, especially when it comes to enforcement. Months after the law was enacted, the researchers say, nearly 60 percent of all plastic bags were still given away free.

\n
So with even with very weak enforcement, China's ban has reduced the number of plastic bags people use by half. After its first year, The Guardian reported the ban had saved the country 40 billion plastic bags. By now the cumulative number of bags saved is probably more like 100 billion, and if the law were enforced well, it'd be a lot higher.