Articles
513 parents went to jail for refusing to vaccinate their children from the polio virus.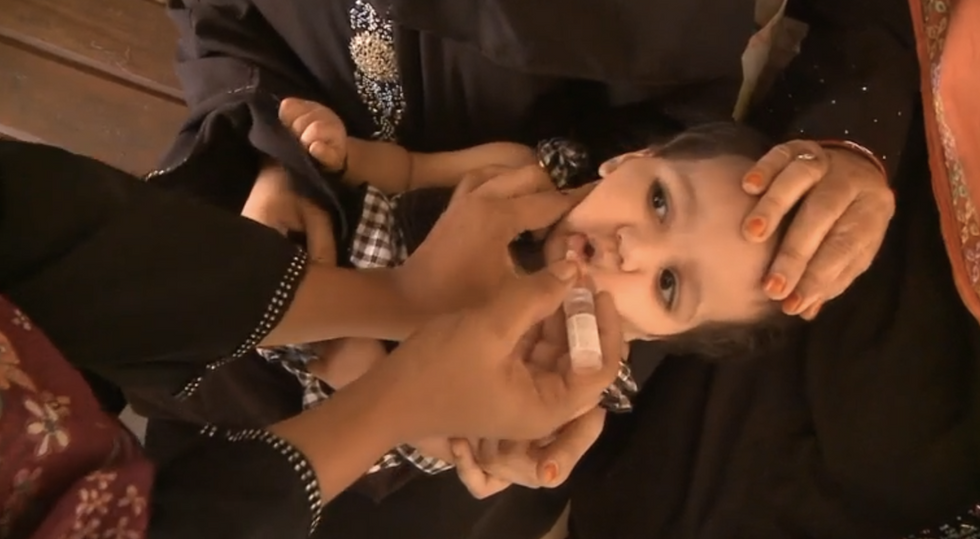 Screengrab from CNN video.
Polio continues to present a major threat to much of Pakistan's population—the country was host to 327 cases of the virus in 2014, the most in the world (compare that to Nigeria which came in second with only 36 cases). Still, vaccinating children from the disease has proved to be an impossible task in Pakistan and the Peshawar police has decided to make into a police matter—this week, they arrested 513 parents who have yet to vaccinate their children.
<p>"There were chronic refusals and they were asking other parents as well to refuse polio drops to their children. This was the last option to arrest them," the Peshawar police commissioner said to <a href="http://www.nbcnews.com/news/world/pakistan-polio-push-471-parents-arrested-refusing-vaccinate-kids-n316191">NBC News</a>.</p><p>The parents will be compelled to sign a written statement promising to vaccinate their children so they may be released on bail. Unlike in the United States, where the anti-vaccination movement appears to get its power from sheer stupidity, parents in Pakistan must defy their Taliban to vaccinate the children. Militants, who claim the vaccinations are a Western ploy, have been targeting health workers that administer the vaccine. But the Taliban's concerns are not totally outlandish—the CIA, under the command of General David Petraeus, once used <a href="http://www.cnn.com/2012/06/06/world/asia/pakistan-polio-vaccination/index.html">a fake vaccination program</a> to collect DNA in their search for Bin Laden. Health workers in the region now must battle the lingering stigma that is attached to vaccination programs by the CIA operations. </p>