Articles
Pakistan President Launches Polio Emergency Plan
Pakistan is one of four countries where polio is still endemic. They're going to try and fix that.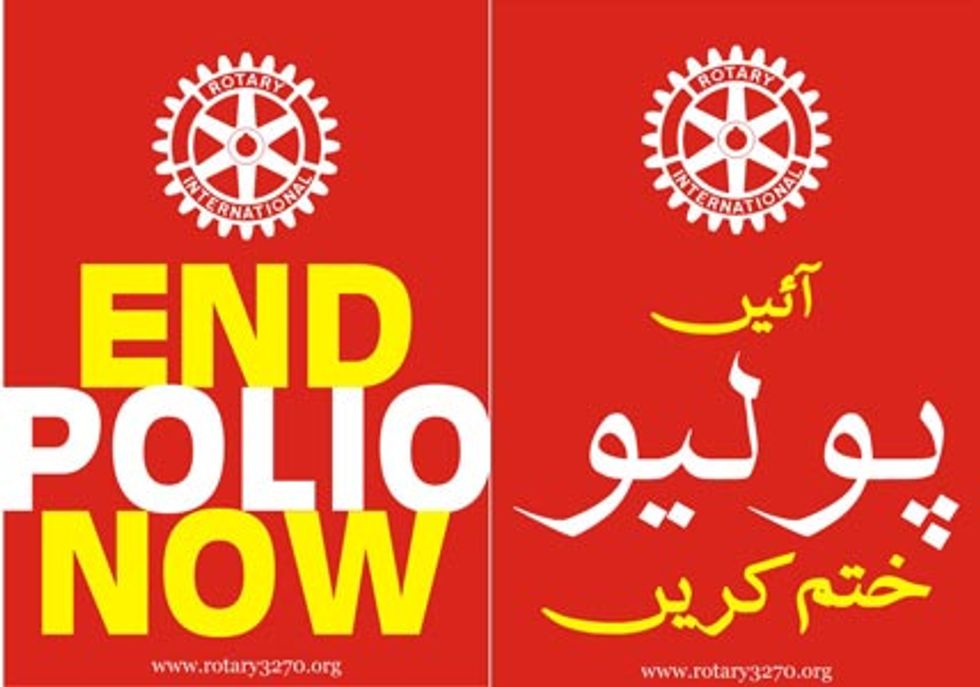 The focus of the current polio eradication initiative by
the World Health Organization
is on Afghanistan, India, Nigeria and Pakistan where persistent pockets of polio transmission remain endemic. Next week, Pakistan is going to step up its efforts to eradicate polio when
President Zardari
launches the Polio Emergency Plan at a ceremony on Tuesday.
According to Indian news site Dawn
---
President Asif Ali Zardari wants eradication of polio from all provinces, including Sindh, latest by December 2011 and in this regard a national emergency action plan 2011 has also been drafted.

Sindh, which reported so far 26 polio cases in 2010, is now faced with enormous challenges as it, after a surge of cases in the last few months - an increase in the number of high-risk districts to 12 from five.

\n
The National Emergency Action Plan 2011 for polio eradication in Pakistan was drafted with WHO, UNICEF and states, according to the organization Polio Plus Pakistan:
It requires Governors and Chief Ministers to become personally engaged in the implementation of polio eradication activities, and to ensure corrective action is taken when these efforts are compromised. Additional strategies under consideration include military support in the security-challenged areas, advocacy seminars to help raise awareness among government officials, religious leaders and the media, and increased dialogue with groups resistant to immunization activities. The Prime Minister received a presentation of the plan at his Secretariat on 13 January and the President is scheduled to launch the plan on 21 January

\n
But already the plan is under attack. Pakistan's International News reports today that the Pakistan Medical Association is flexing its muscle to challenge the Polio Emergency Plan in the court of law.
On Tuesday, Mohammad Arshad Rana, president of the Rawalpindi-Islamabad chapter of PMA, termed the Polio Emergency Plan just a new packaging to the same old polio eradication initiative. It is nothing but a plot to fetch more funds from donors.

\n
Maybe Pakistan needs to wait and hear what the president has to say about the plan on Tuesday.