Articles
The GOOD Vaccine Challenge Ideas Are In! Vote on Your Favorite.
We challenged members of the GOOD community to help get vaccines to the children who need them. See what they came up with.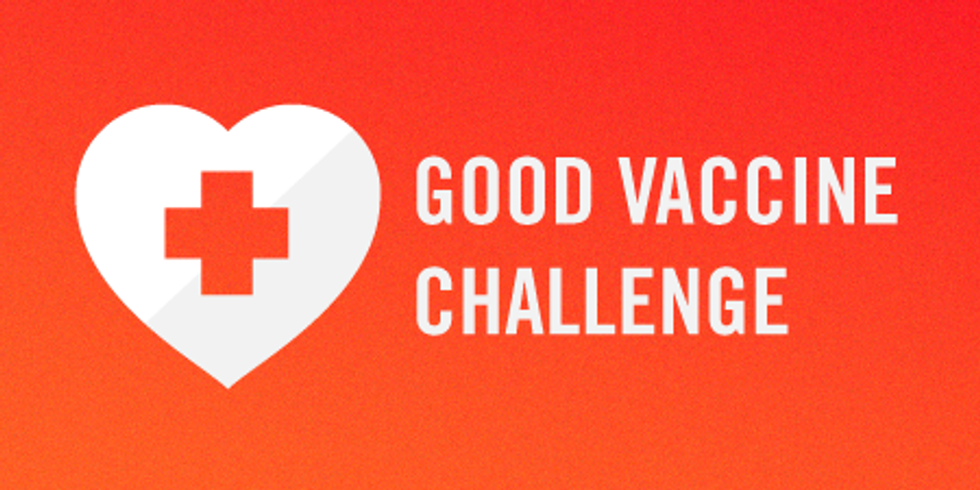 On the TED Conference stage today, Dr. Bruce Aylward, Director of the Global Polio Eradication Initiative at the World Health Organization, joined philanthropist Bill Gates to talk about the global fight to eradicate polio.
Dr. Aylward lauded the work of the Rotary Foundation, which has joined the Bill & Melinda Gates Foundation, the World Health Organization, and UNICEF in the effort to eradicate polio.
---
"With a combination of smart people and smart technology, polio can be eradicated anywhere," said Dr. Aylward.
It's true, and GOOD couldn't agree more. When we read a statistic from the Global Alliance for Vaccine Initiative that two million children under five die each year from diseases that could be prevented with a simple vaccine, we challenged the GOOD community to help fix the problem.
The GOOD Vaccine Challenge was our call for ways to increase awareness and access to vaccines in developing countries. Now we've collected your ideas and we're showcasing 60 of the best. "A Call to Doll Arms" proposes using toy dolls as vehicles for vaccine information. The "Mobile Health" project envisions the power of simple SMS technology to connect patients to healthcare workers in India.
Now it's time to vote. The idea that gets the most votes will receive a $5,000 grant to jump-start their project. Voting ends Wednesday, March 9 at 11:59 p.m. EST.