Articles
The GOOD Vaccine Challenge: Winner Announced
Congratulations to Nadim Mahmud. His plan for a text message-based vaccination alert tool for India will get a $5,000 seed grant.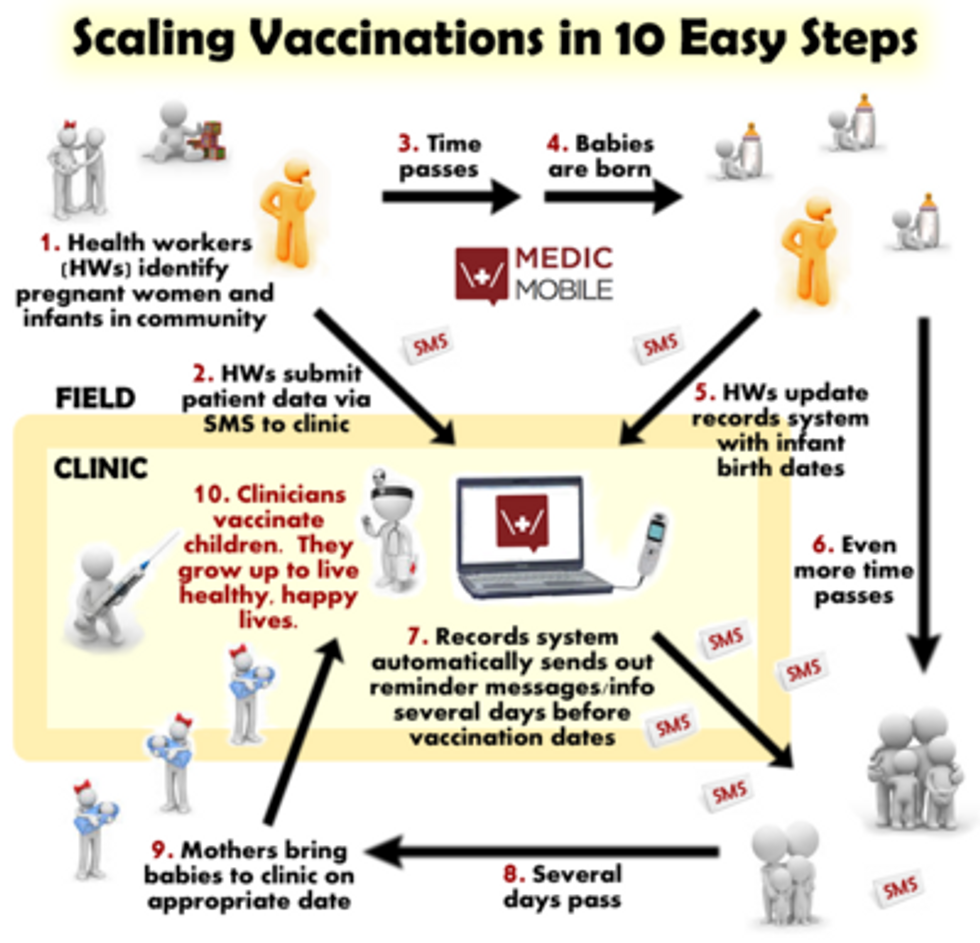 For the GOOD Vaccine Challenge we asked you for ways to increase awareness about—and access to—life-saving vaccines in developing countries. We were stunned by the amazing creativity of our project participants. The submissions ran the gamut, from beautifully designed public information campaigns to innovative biometric solutions. We then asked you, the GOOD community, to select which project should receive a $5,000 seed grant.
---
The results are in and Nadim Mahmud's "Mobile Health- Scaling Vaccinations in India" project received the most votes. Mahmud is a medical student at Stanford and Research Director of Medic Mobile, which he co-founded in 2009. The nonprofit uses cell phones and open-source software technology to bridge communication gaps between physicians, patients, health workers, and institutions in developing countries.
Mahmud's winning project idea is to pilot an SMS-based vaccination alert tool in India. He will receive a $5,000 grant to implement his project within the next 12 months. We can't wait to see the project in action.
Mahmud's was only one of many great submissions worth checking out and supporting. You can see them all here.