Articles
Last Day to Vote: GOOD Vaccine Challenge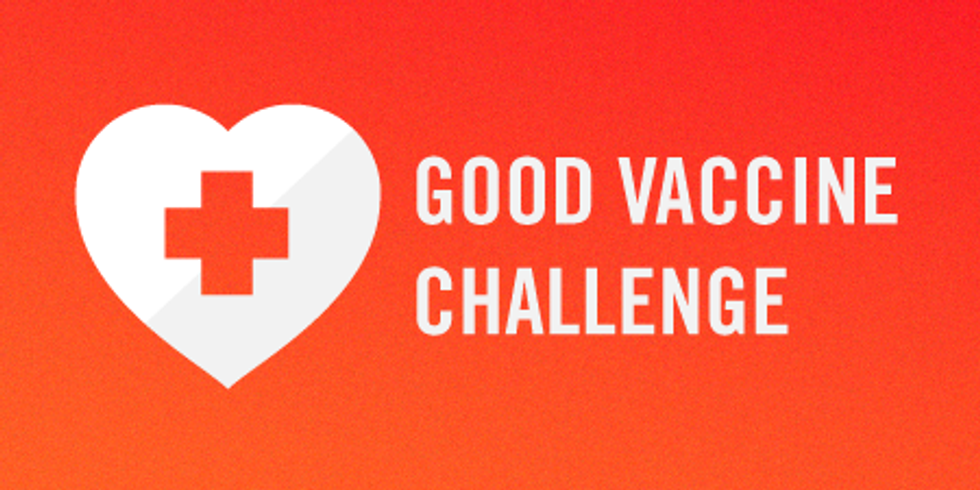 Vaccines are modern day medical miracles.
Take for instance polio, which killed and paralyzed thousands of Americans less than sixty years ago. Thanks to the introduction of the polio vaccine, the last case of "wild" polio in the United States was in 1979. Better yet, we're on our way to eradicating polio around the world in our lifetime. Currently, this disease is largely confined to Nigeria, India, Afghanistan and the border region around Pakistan.
---
Polio is only one of many vaccine-preventable diseases. We can also wipe out tuberculosis, measles, and other diseases that kill millions of children each year in the world's poorest countries.
You can help. Today is the last day of voting for the GOOD Vaccine Challenge. We invited the GOOD community to submit their best ideas on how to increase awareness and access to vaccines in developing countries. Now we're looking to you to decide which idea is best.
Here's a short list of creative projects for your consideration:
Medic Mobile's "Mobile Health—Scaling Vaccinations in India" Project
Medic Mobile is a young nonprofit led by social entrepreneurs in their 20s. Their idea connects health care workers in India through recycled cell phones that operate on open SMS software.
VaxTrac's "Low Cost, Biometric Immunization Records" Project
VaxTrac is another young inspiring nonprofit with a great idea. Their project uses cost-efficient technology to take fingerprints that track people who've received immunizations.
Designer Michael Croxton's "Blue Band Aid Campaign" Project
We loved the beautiful design of this project. Michael's idea is to create a symbol that unites our community behind the fight against vaccine-preventable diseases.
There are a lot of other great projects, so make sure you vote for your favorite before 11:59 p.m. EST today.