Articles
"How cold is it in Iceland? Are there trees? Are elves real?" Guðmundur answers all.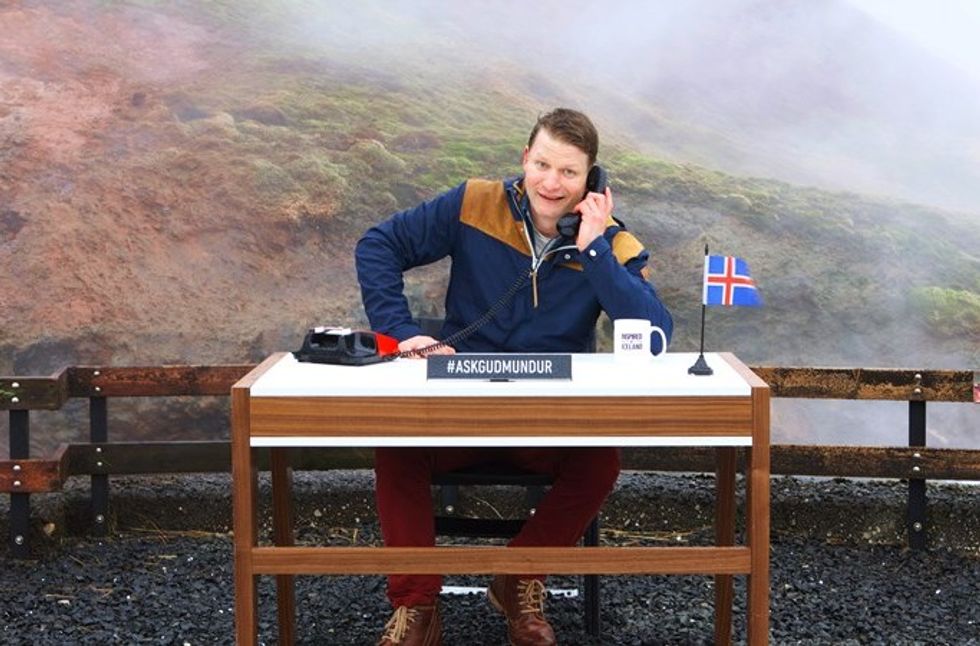 Guðmundur is now taking calls.
Why ask Google, when you could ask Guðmundur? The newest social media campaign to come out of tech-savvy Iceland, Ask Guðmundur, features representatives from across the country offering their local nordic knowledge, and acting as the world's first IRL "human search engine," or more accurately, your own, personal, internet-based Iceland guides. The platform, presented by Inspired by Iceland, is aimed at helping tourists discover Iceland's less traveled paths, and features seven Icelanders, from different regions, named Guðmundur (male) or Guðmunda (female) who will proudly offer up their insider knowledge, tips, and mystical treasures.