Articles
Check out the doodle that won our challenge to illustrate active citizenship.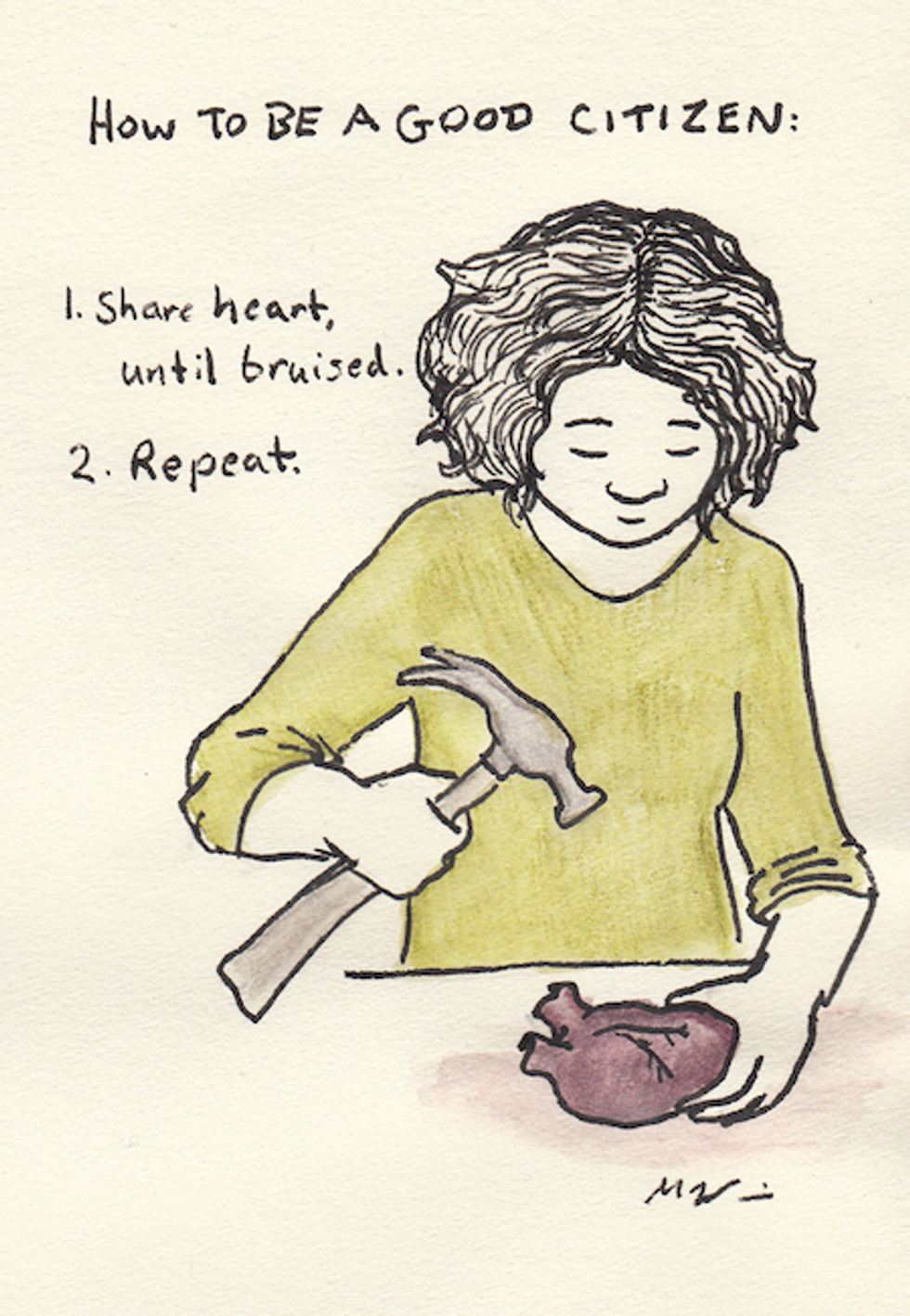 For our most recent challenge, we asked you to promote good citizenship and
create a doodle illustrating what it means to be an active citizen.
We received so many incredible entries that we couldn't pick just one, so we asked the GOOD community to check out a few of our favorite submissions and vote for a winner.
<p class="p1"> We're thrilled to congratulate Mara Williams, whose fantastic design, "The Hammer and the Heart" received the most reader votes. </p><p class="p1"> Williams will receive a GOOD t-shirt and a year's subscription to our print magazine. Congratulations to her, and thank you to the GOOD community for voting for their favorite doodle. </p><br/>