Articles
Winners: Doodle Your Favorite Meal
The votes are in! We are excited to announce the winners from our latest Doodle project.
In July, we teamed up with Chow to ask doodlers to give us a glimpse of their favorite meal . Sketches came in ranging from "Grandma's kitchen" to tapas in Seville. After narrowing down the submissions to the finalists , we asked our communities to vote for their favorite.
Today, we are excited to announce both the People's Choice and Editor's Choice winners. Drum roll, please.
---
Editor's Choice: Barry McWilliams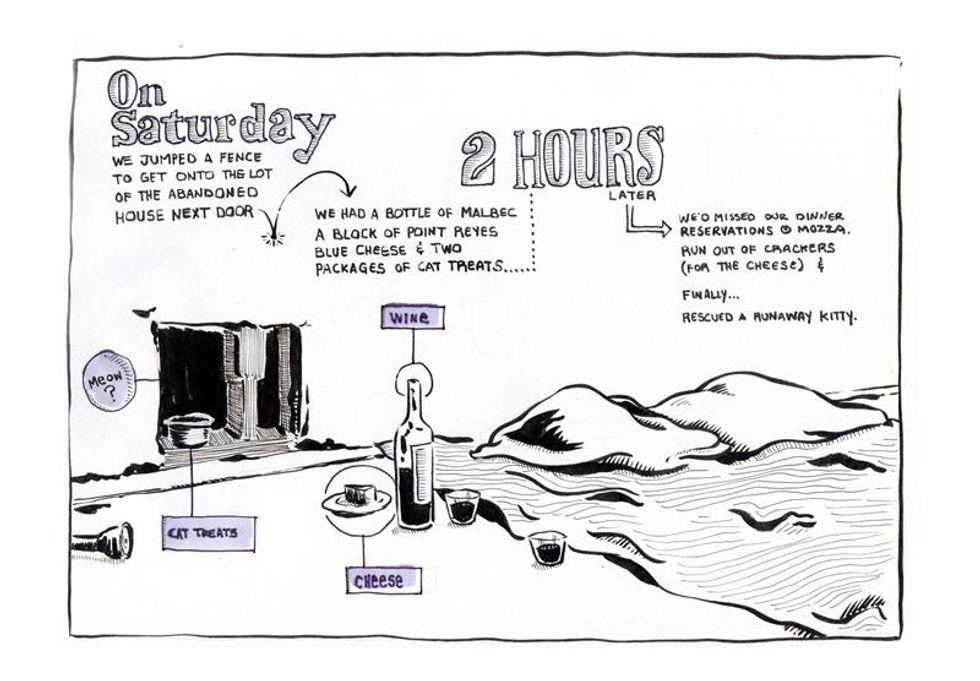 Barry's doodle tells the tale a meal eaten while rescuing a runaway kitty. We loved how the sketch took us through the progression of events. Barry will win a GOOD T-Shirt a nd this super awesome smoker !
People's Choice: Michelle Brost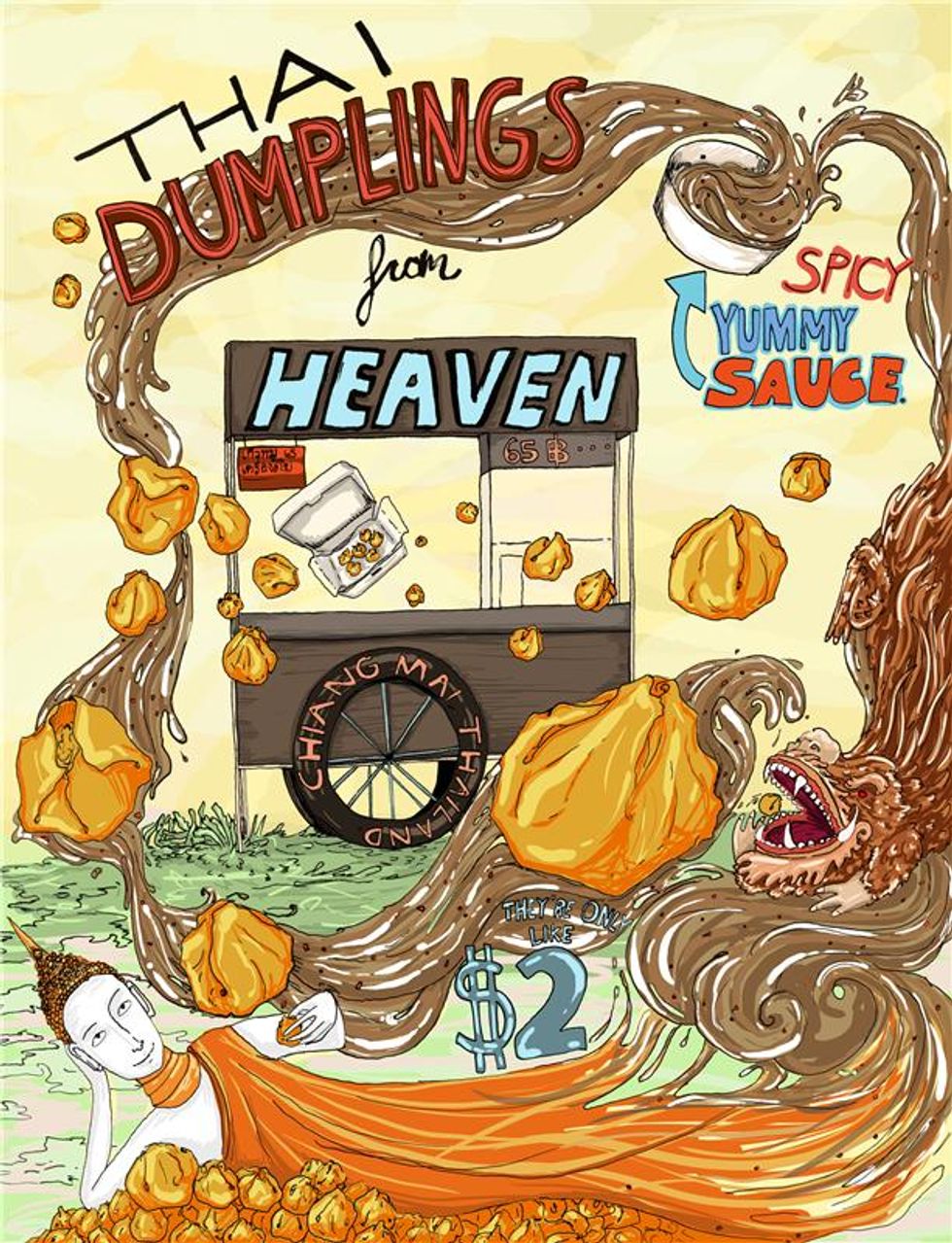 According to Michelle, "this looks like an ad and it's not really a meal, but these dumplings are amazing. I would buy them from the same street vendor almost every day when I lived in Thailand. As I reflect now, it's more than a favorite food as it also reminds me of some of my favorite places and best experiences I have had in my life (and to which I long to return)." Michelle will receive a GOOD T-shirt and a year's subscription to GOOD magazine.
Congratulations to both winners, and thanks to all participants. Stay tuned for our next doodle project.