Articles
The grandaddy of U.S. cooking schools, the Culinary Institute of America, has just opened a new outpost in Singapore, and Peiwen is in its first class
Food Studies features the voices of volunteer student bloggers from a variety of different food- and agriculture-related programs at universities around the world. This is Peiwen's first post.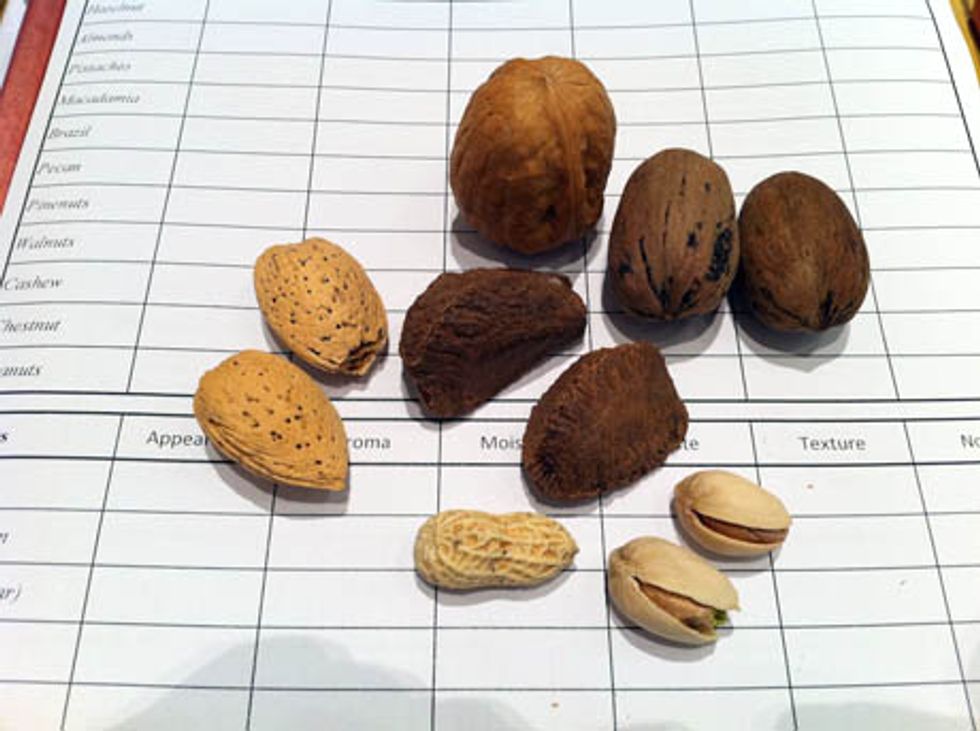 I am currently in my first year at the Culinary Institute of America, Singapore, with the school's pioneer batch of culinary arts students.
My decision to join the CIA program surprised many, including myself. Before the CIA, I had spent three years doing quantitative market research on product development and customer satisfaction—a lot of surveys and data analyses on how moms in the Asia region use baby products. As a recent graduate, it was a really interesting portfolio. I learned a lot about consumer reactions and I enjoyed translating the data into something marketing folks could use.
I only fell in love with cooking and serving my food to people when I was a mass communications major in Perth, Australia, learning to cook and bake with my housemates and serving bento boxes as a part-time waitress in a small sushi café.
It was a gradual process of discovering cooking through the abundance of local produce and wine in Australia. A lot of the meat and fruits we get in Singapore have to suffer the bugbear of long-distance travel, so it was a huge eye-opener to be able to get fresh ingredients, at low cost, that made for excellent eating.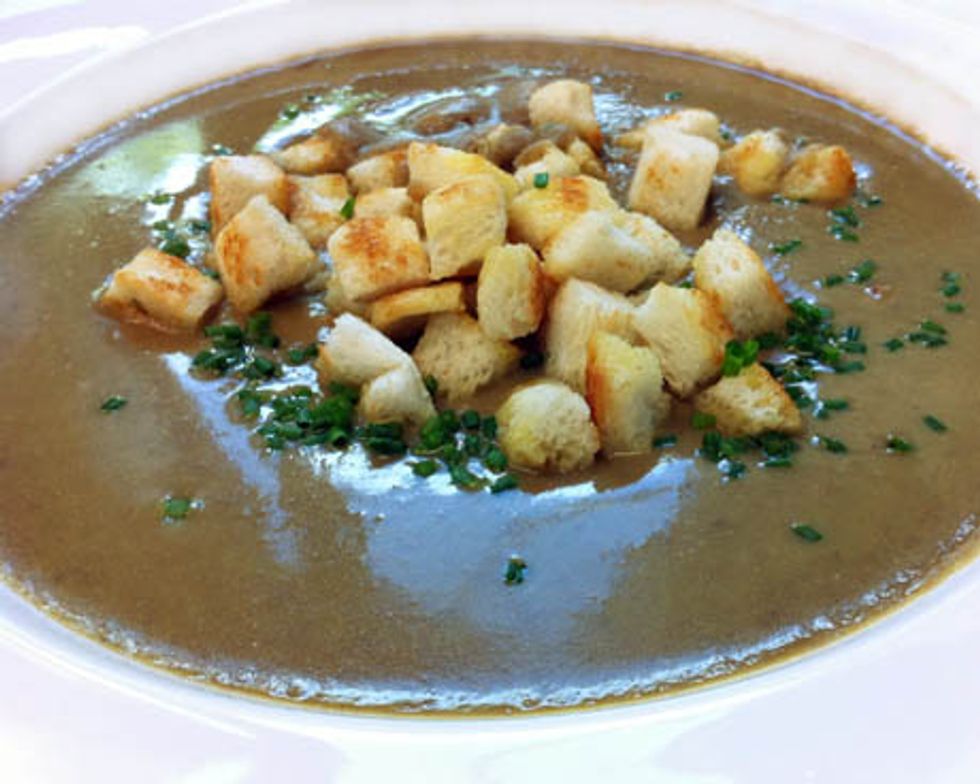 My time in Perth was a small turning point simply because I was learning to feed myself. I hardly thought about going to the market with my parents when I was a kid because it seemed like an unpleasant experience. But it was easy to get excited about food in Australia—what's not to love about the casual and friendly atmosphere, even at fine-dining restaurants?
Culinary arts is not your typical choice of profession for young Singaporeans. Slaving away in a commercial kitchen is not something that appeals to everyone. More often than not, kids who want to become chefs start off as line cooks and work their way up rather than going for a culinary education—perhaps that's a consequence of the dearth of top-tier culinary schools in Singapore, or the popular opinion that cooking is a practical trade that would be better learnt by diving into the industry rather than going to school.
The CIA came to Singapore as a result of partnering one of our local universities (Singapore Institute of Technology). I applied to the CIA because I see this program opening doors for me in the food industry, and helping me find out if there's any compatibility between myself, the professional kitchen, and this idea I have about wanting to be a pastry chef.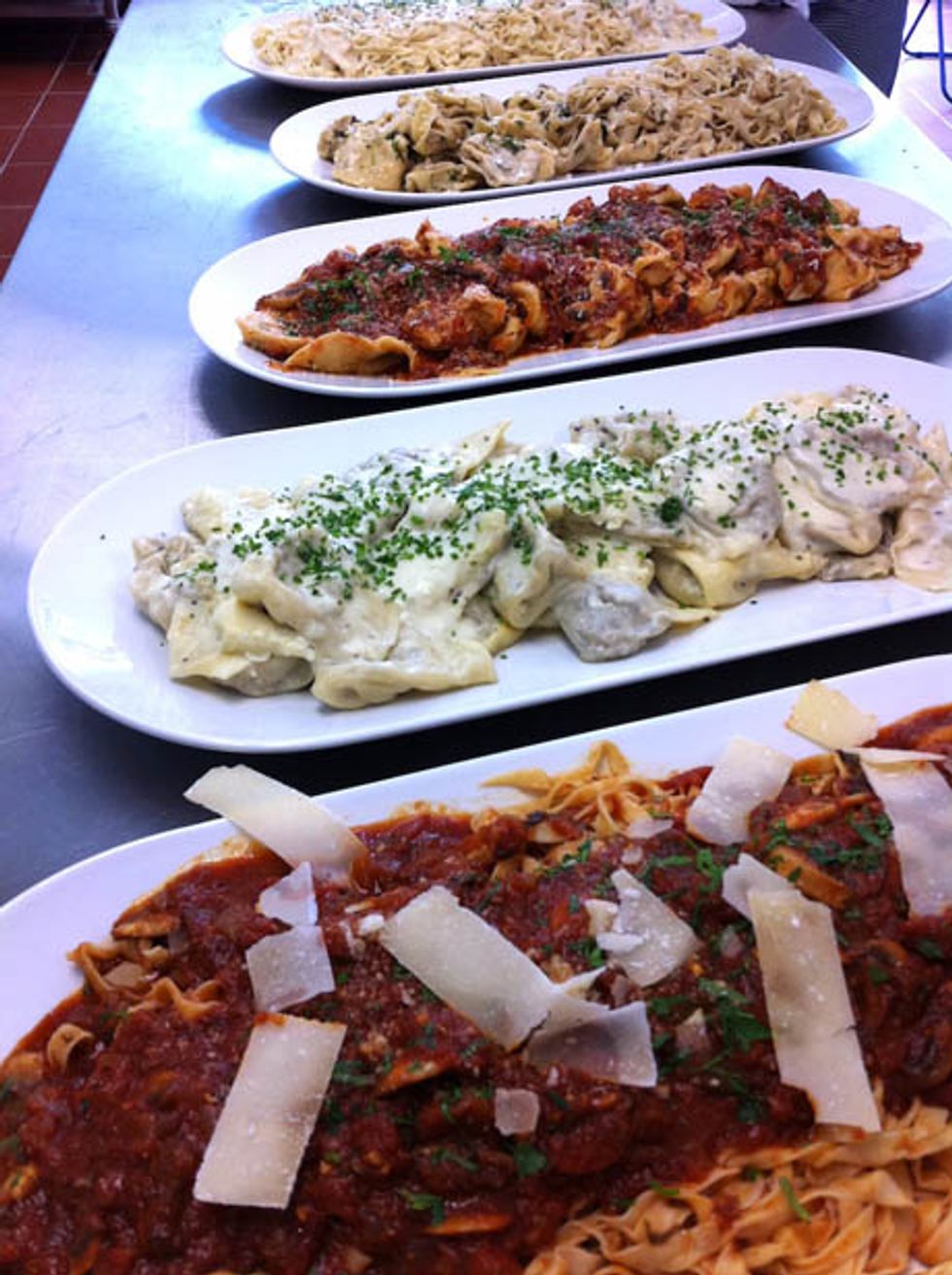 Our pioneer class in Singapore is a true smorgasbord of students, with backgrounds in engineering, business, and even teaching. But what I like about food and cooking is that the entire process, from the kitchen to the dining table, brings diverse people together. We brought up Warren Belasco's concept of "commensality" in our class on gastronomy and I couldn't agree with it more. People come together to cook, and people come together to dine.
I am only in my fourth month at the CIA and have already had a whirlwind introduction to the produce we can get in Singapore, a wide variety of different cooking methods, and even meat and seafood fabrication.
Peiwen is a student blogger for the Food Studies feature on GOOD's Food hub. If you enjoyed this, you should check out the rest of the Food Studies blogger gang here.
All photos courtesy of the author: (1) Tasting nuts during a product knowledge session; (2) Lentil soup topped with croutons and chives; (3) Pasta day at the CIA.