Articles
Food Studies: Meet Michele, Training to Be a Chef at the Natural Gourmet Institute
GOOD's fifth Food Studies blogger has just started her chef training at the Natural Gourmet Institute, specializing in health-supportive foods.
Food Studies features the voices of volunteer student bloggers from a variety of different food- and agriculture-related programs at universities around the world.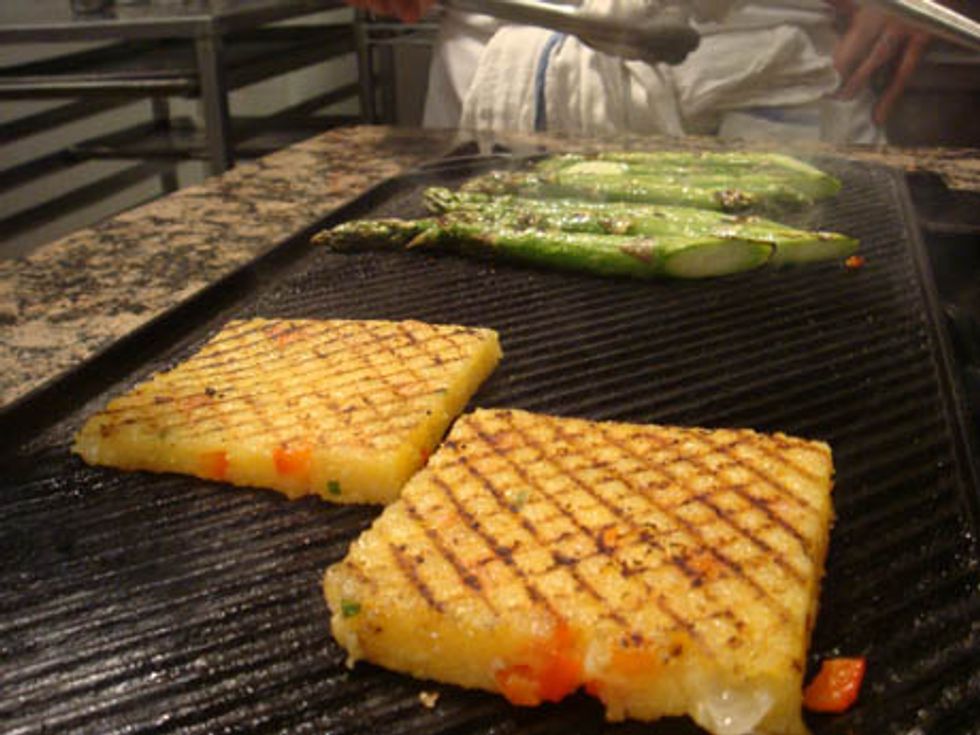 ---
I'm the kind of girl who will be in the middle of eating lunch and already talking about what I am going to have for dinner that night. I love food. I can't be blamed for this though—I come from a family of food lovers.
Growing up, my Italian mother would cook up a storm in the kitchen, preparing the most delicious meals nearly every night of the week for my father, brother, and I. She learned how to cook from her mother who learned how to cook from her mother, who was an Italian off the boat from a little town outside of Naples. This woman could hardly speak English, but she knew an awful lot about food. She could de-string an entire stalk of celery by just pulling on a single string. Every Sunday, she would have 50 relatives over for dinner and make everything from scratch. The matriarchs in my family are legendary for their culinary skills. I come from a long line of food enthusiasts.

I didn't always know that this was the career direction that I would go towards. Throughout college I studied Theater and Women and Gender Studies and have been auditioning in Manhattan for several years, trying to make a go at being a full-time working actor. This is easier said than done. My passion is singing and acting, but one aspect that I don't enjoy about the industry is the inconsistency of holding a job and earning a steady paycheck. There would be periods of time where I would book a lot of gigs and then others where there was nothing.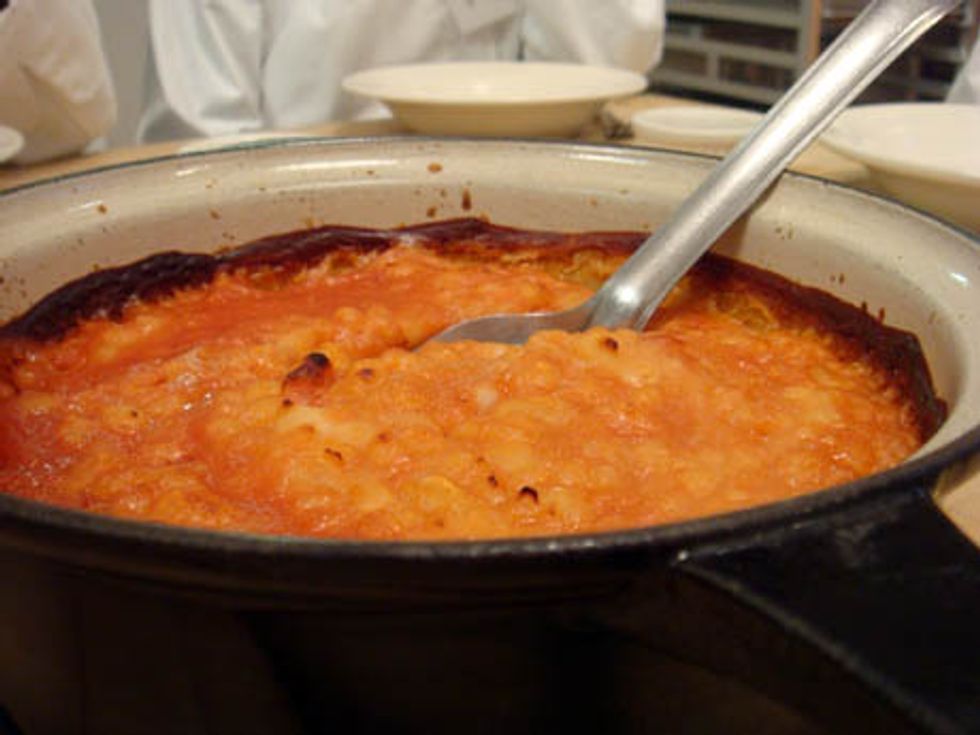 Along with the theatrical arts, writing has also always felt natural to me. I completed my undergrad at Pace University in Manhattan and have lived in this glorious city for six and a half years. Many college students live on a suburban campus with frat houses, keg parties, and campus meal plans. My college experience was very different. My roommates and I lived in an apartment three blocks from school in the financial district because it was cheaper than dorming and I could have my own wine rack in my living room without a resident advisor writing me up.
My campus was Manhattan and my friends and I used all of our spending money going out to eat at restaurants all over the city. I love to cook, but dining out was a special event for my roommates and me. We would revolve the rest of our day's plans around when and where we were eating. Pretty soon, I started keeping a restaurant review book, just to remember all the places we dined and the dishes we ordered. We always joked about my becoming a food critic, but I never thought it would be anything more than a hobby.

After graduation, I decided to keep my part-time job working at a local organic shop in my neighborhood. Provisions specializes in selling local olive oil, which was thrilling because I consume so much olive oil that it basically runs through my veins. This experience widened my palate because I had to be able to give advice on how to cook with unconventional, yet top-selling flavors like Blood Orange and Persian Lime extra virgin olive oil. I began writing a food blog for the store and then became the Manhattan Vegetarian Examiner for Examiner.com. I enjoyed it so much that I realized I would really love to pursue making a living out of food writing.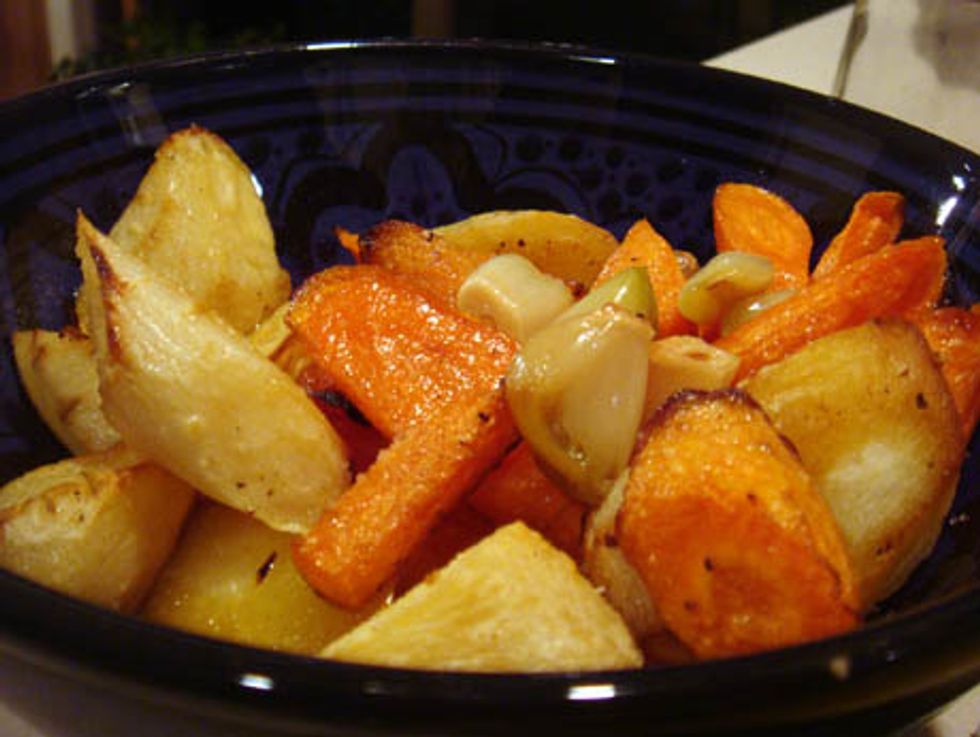 I should mention that I have been a strict vegetarian since I was 7 years old. The same day I was told that meat came from living, breathing animals, I stopped eating it for good. My parents and brother are omnivores, so I've been fighting the good fight on my own terms since before I could even spell the word vegetarian.
When I made the decision to become a food writer, it was clear that I needed to find a school that would accept my vegetarianism, and where I wouldn't have to handle or cook meat. That's how I learned about the Natural Gourmet Institute for Health and Culinary Arts. The school's focus is on "health-supportive, whole-foods cuisine, with an emphasis on traditional unrefined ingredients," and it is mostly plant-based. They believe that each individual reacts differently to food and that there is not one perfect diet that works for everyone. I read about the school on their website, visited it the next day, and applied that afternoon.
Starting school was a humbling experience: I thought that I knew so much about food, and right away, I realized that there was so much to learn. I'm four weeks into my chef-training program, and I have already learned more than I could ever have imagined. There's nothing better than waking up on a weekday morning with pep in my step in anticipation of learning how to make things like seitan and tofu from scratch. I'm looking forward to sharing this experience with all of you for the next several months.
To be continued... Michele is a student blogger for the Food Studies feature on GOOD's Food hub. Don't miss the first posts from fellow Food Studies bloggers Megan, Leslie, Christine, and Erin, and if you're a food science or agriculture student who would like to learn more about becoming a volunteer blogger, we'd love to hear from you! You can email me, Nicola Twilley, at nicola[at]goodinc[dot]com.
Photos of dishes prepared by the author as part of her chef training; (1) grilled polenta cakes with peppers and grilled asparagus, (2) vegetarian baked beans, and (3) roasted parsnips and carrots with garlic and extra virgin olive oil.