Articles
Food Studies: What Happens When You Quit Pre-Med to Become a Farmer?
From pre-med to Greenpeace activist to farmer: Arianne McGinnis wants to make a new system instead of opposing or fixing the existing ones.
Food Studies features the voices of volunteer student bloggers from a variety of different food- and agriculture-related programs at universities around the world. Don't miss Leslie's last post, on how we might re-evolve table manners and dining rituals to make eating a better experience.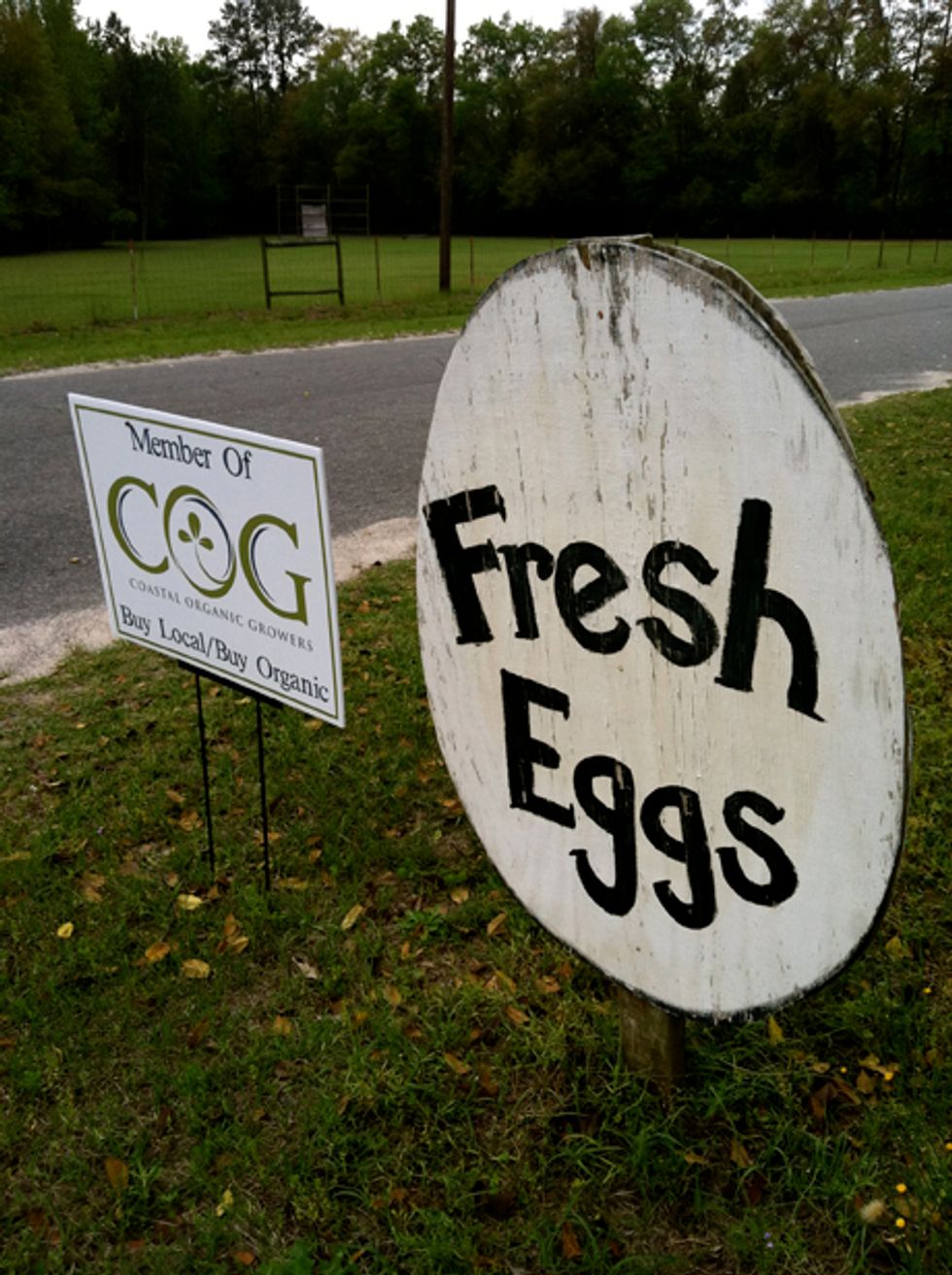 ---
Over the past few weeks of working on my thesis (on the impact of Slow Food chapters in the Southern United States), I began to ask myself, who or what is really the foundation of the Slow Food movement?
The answer, which should be obvious, but frequently isn't, due to our endemic disconnection with where our food comes from, is our food producers: those incredibly ambitious, fearless, hard-working individuals who commit their everyday lives to growing, raising, and harvesting nature's sustenance.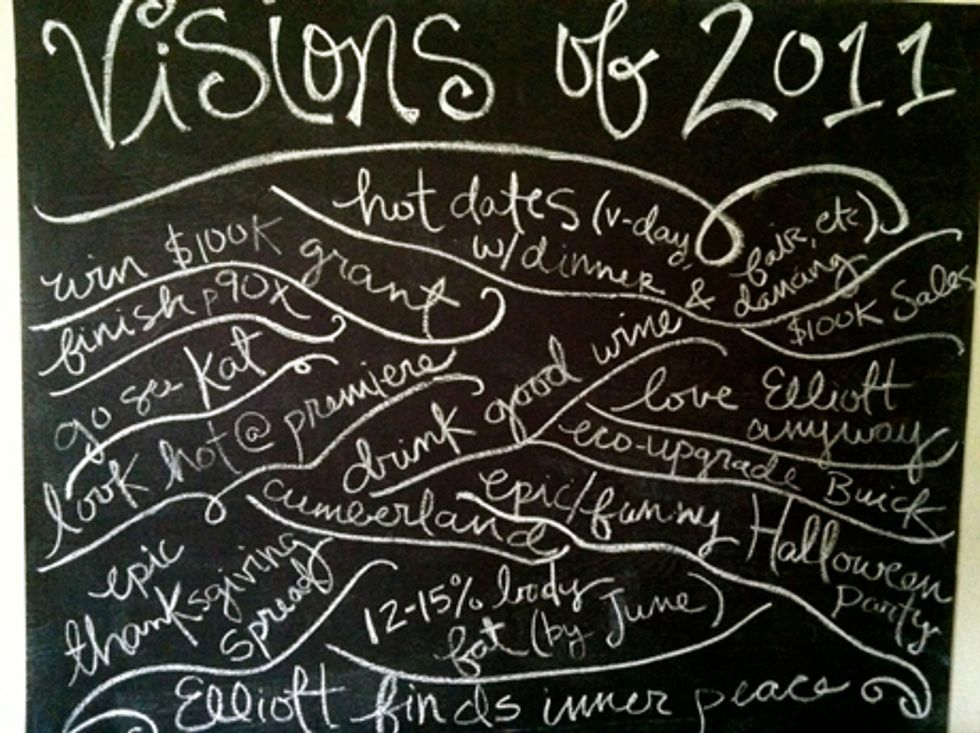 I recently had the opportunity to spend a humbling afternoon with two young farmers from Hope Grows Farm in Sylvania, Georgia, about an hour northwest of Savannah. Arianne and Elliott started Hope Grows about two-and-a-half years ago, after meeting while working for Americorps in post-Katrina New Orleans, where much of Arianne's family is based. Consisting of 6.5 acres of pasture-based farm, Hope Grows is home to chickens, pigs, and turkeys, as well as vegetable gardens, berry patches, and orchards.
While I loved wandering the pastures, photographing the new chicken coop Elliott was building from an old cotton trailer, and making friends with the pigs, what I really wanted to know was how a 25-year-old and 27-year-old with no family history of farming ended up becoming farmers themselves.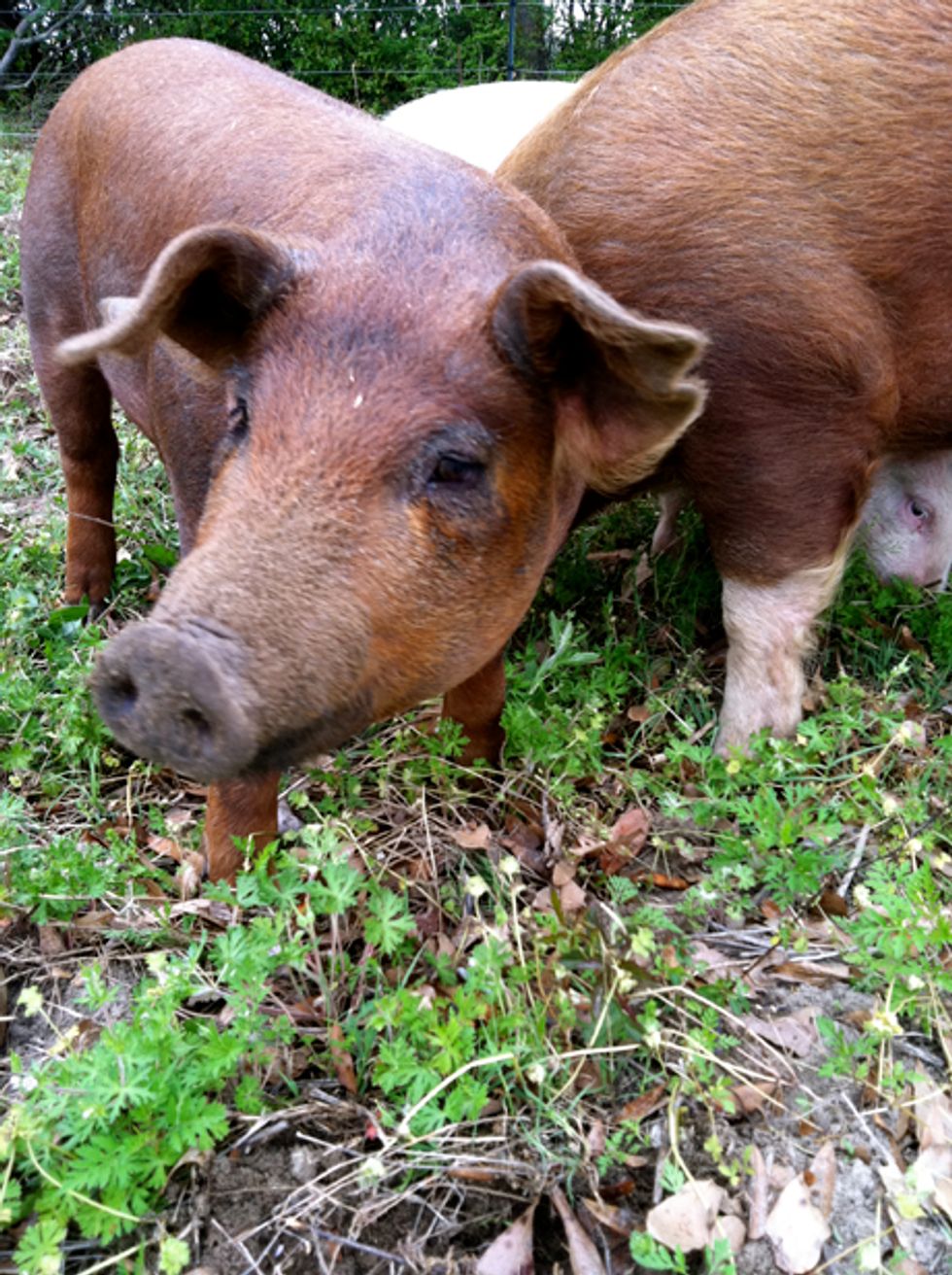 The way Arianne explained it is that the impact of Hurricane Katrina—she lost her grandmother and witnessed the devastating effects it had on other members of her family—was a life-changing experience:
It shocked me into giving a crap about things other than myself. I had this paradigm shift and I wanted a life that was more connected, more rooted, and more honest.

\n
After leaving Louisiana State University, where she was studying pre-med, in search of something more meaningful, Arianne became an activist for Greenpeace. Ultimately, for her, that seemed to be more reactive than pro-active. She really didn't want to make better corporations, or to be constantly at odds with a corporate structure, so she moved on and went to work for Americorps as a volunteer coordinator in New Orleans.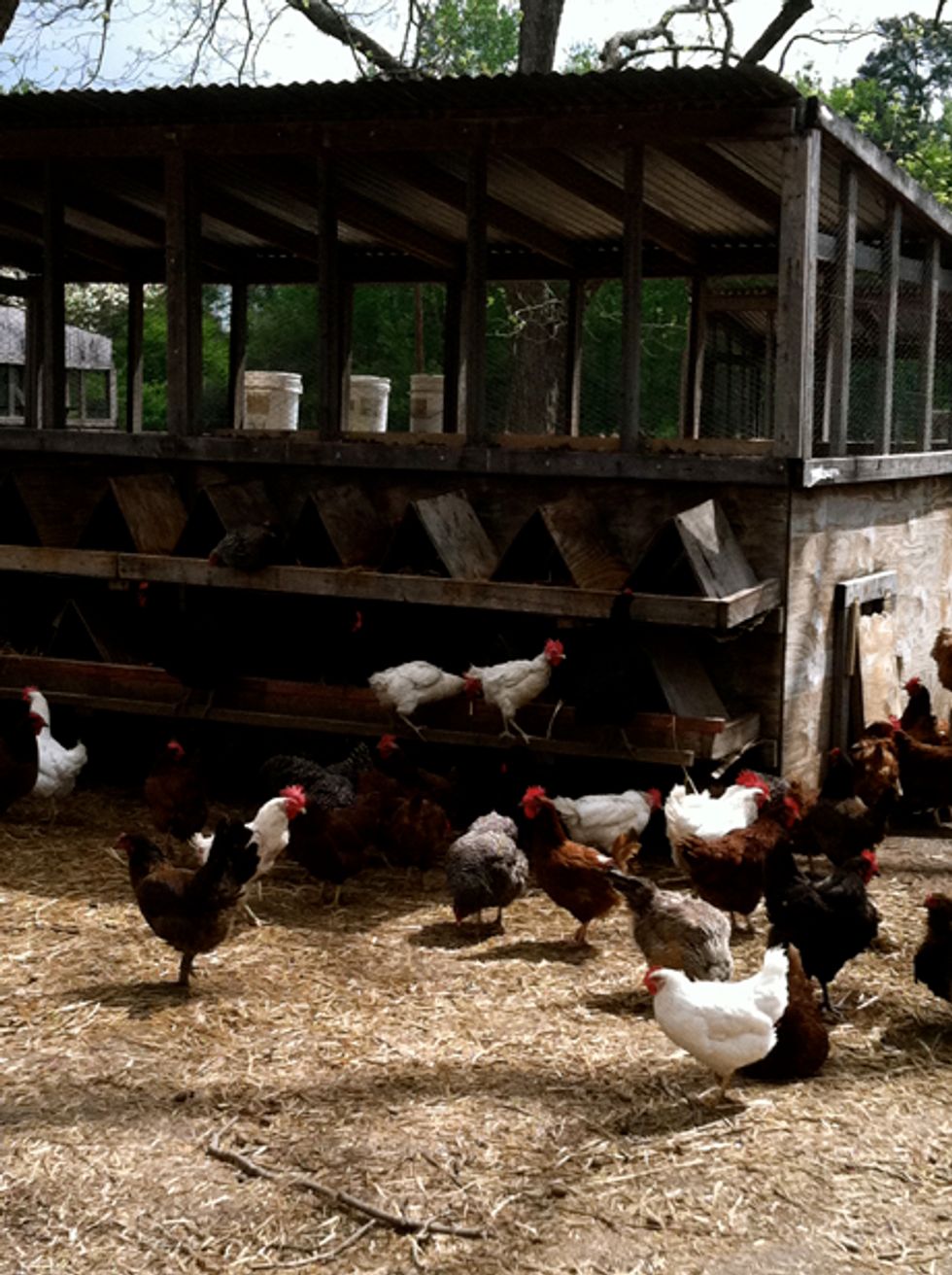 During that time, two important things happened: She met Elliott, and she went to visit a friend who was living and working on a farm in Bahia, Brazil, where was introduced to the concept of farming as activism. She recalls that, "Unlike my job interests up to that point, which were about fixing some part of the system or opposing some part of the system, I realized, 'Oh, we can make our own system!'"
In 2009, Arianne returned home to nearby Statesboro, Georgia, discovered land in need of farming, and called on Elliott to join her in this new adventure. Today, part of what they're doing is demonstrating that you don't need a large amount of land to make a living and produce a high amount of quality food for a good number of people. With 6.5 acres, Hope Grows is able to supply roughly 150 families on the food they produce, all of which is grown with no antibiotics, no chemicals, and no heavy machinery. The biggest piece of equipment Arianne and Elliott have is a truck that is used for hauling and to take them to the farmers' market at the weekend.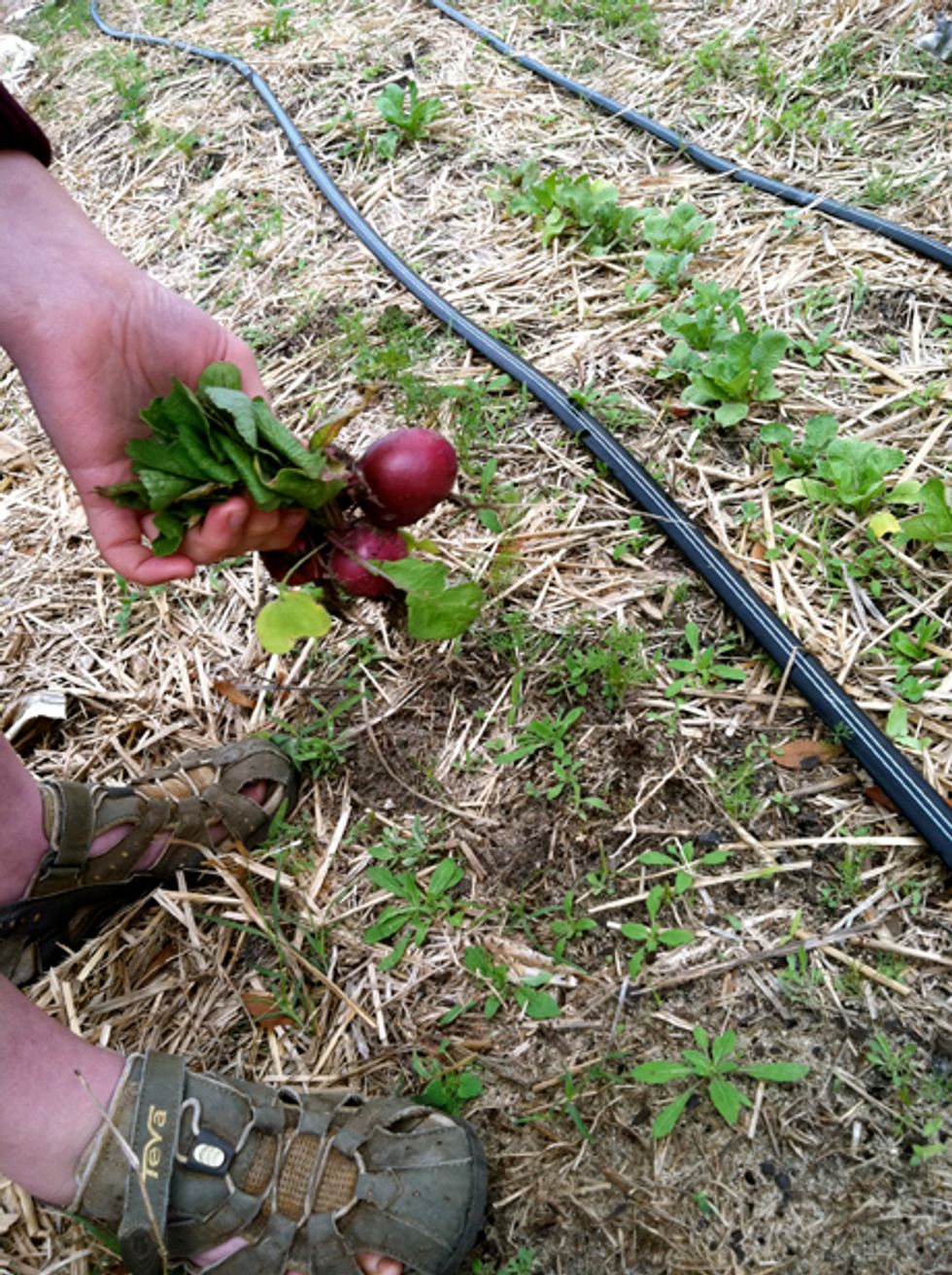 I think what they're doing is remarkable. And I couldn't be more proud to support them in their efforts. It's not an easy, slow life. It's hard work, but it's so rewarding and its results taste amazing! And these are the individuals that are supported and celebrated by Slow Food.
To be continued.
Leslie is a student blogger for the Food Studies feature on GOOD's Food hub. If you enjoyed this, you should check out the rest of the Food Studies blogger gang here, including recent posts on glue-y sauce Raifort, papaya pollination, and grow-your-own pizza.
All photos courtesy of the author