Articles
Food Studies: The Flax Egg and Other Vegan Baking Tricks
Butter, eggs, refined sugar, and white flour are the top ingredients in most desserts. What's a sweet-toothed, health-oriented vegan to do?
Food Studies features the voices of volunteer student bloggers from a variety of different food- and agriculture-related programs at universities around the world. Don't miss Michele's last post, on how to make seitan from scratch.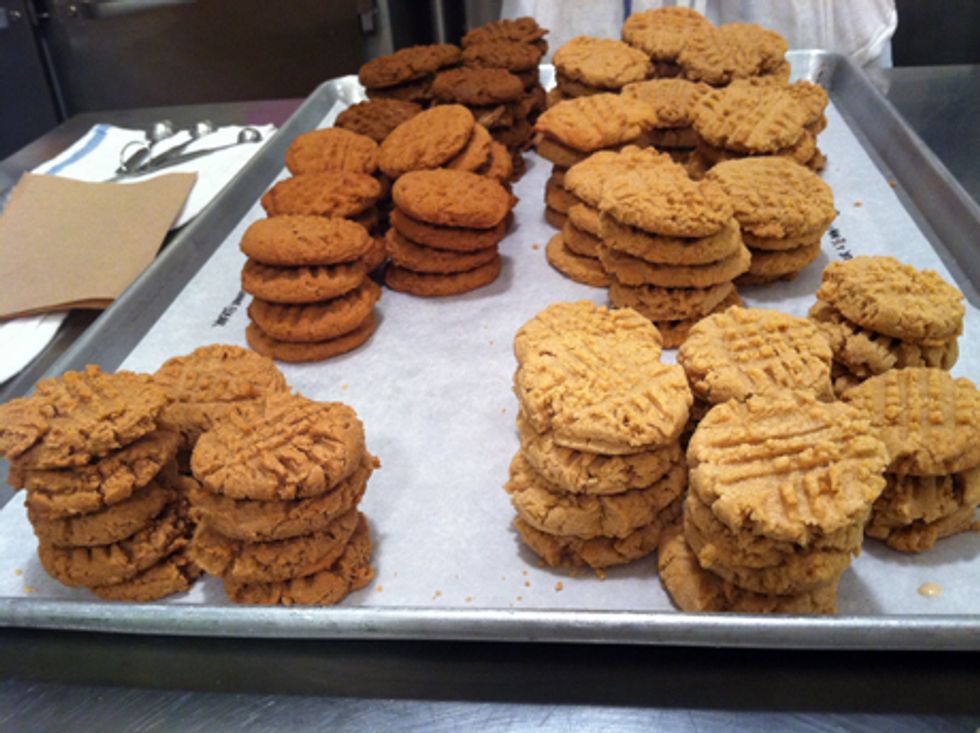 ---
I am very suspicious of people who say they don't really care for sweets.
When I hear that, suddenly I have a very different opinion of their so-called "passion" for food. In fact, I'm hard pressed to trust their judgment in general. How anyone can pass up a freshly baked blueberry crumb pie or a molten chocolate lava cake without drooling is absolutely mind-boggling to me.
My own love affair with desserts began early in life and has not diminished over the years. Nowadays, I try to only consume them on special occasions in an attempt to watch my girlish figure, with the exception of weekend dinners, or baking in school, or while watching American Idol… yikes! Okay, maybe I indulge myself a little more often than just special occasions.
But I am a firm believer that desserts have the least room for imperfections. If I'm going to splurge on sweets, they better be worth it. Vegans are restricted from many different foods, making their choices somewhat limited and the search can be discouraging as well as exhausting. Frequently, as a result, sweet-toothed vegans become the Ultimate Dessert Critics and not many recipes can live up to their exacting standards.
That is, until now.
Finally, my classmates and I have achieved the long-dreamed-of Pinnacle of Perfection for vegan desserts! On "Conversion Day" at the Natural Gourmet Institute, we baked a single recipe nine times, each time converting an additional ingredient to a more health-supportive or vegan alternative, and ultimately transforming the dessert into a completely vegan, mouthwateringly delicious, less refined version of its former self.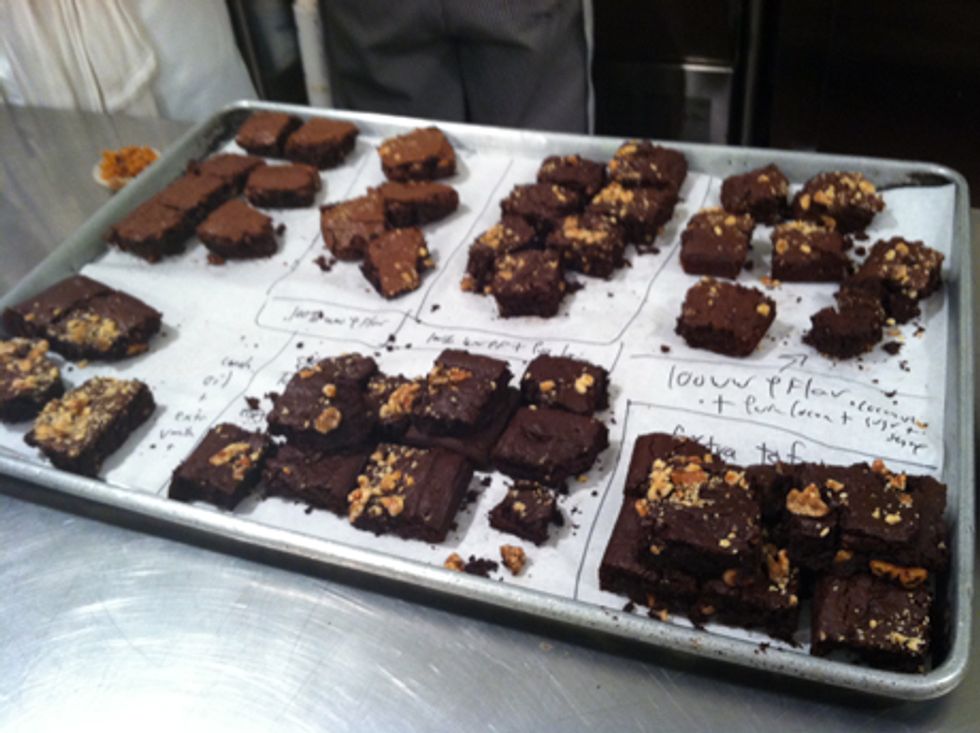 Here's the order in which we made our conversions:
1. Bake original recipe as is
2. Convert flour
3. Convert milk
4. Convert additives
5. Convert sugar
6. Convert butter
7. Convert eggs
8. Make it better
9. Make it mo' better









The list starts from easiest to hardest in terms of how challenging it is to replace a key ingredient with a substitute and have the treat still maintain its integrity. Replacing flour and sugar is easier because their key properties are not difficult to find in alternative ingredients.
Forbidden ingredients were unrefined sugar, white sugars, corn syrups, and artificial sweeteners. Conversion ingredients we could use included maple syrup, maple crystals, date syrup, coconut sugar, succinate, rappadura, barley malt, rice syrup, molasses, agave, and stevia.
The conversion task got trickier when it came to finding the vegan counterparts for butter and eggs because they can provide moisture, flavor, fat, shine, work as a binder, leavener, and emulsify a baked good. Since these ingredients contribute many qualities, it is generally more difficult to replace them.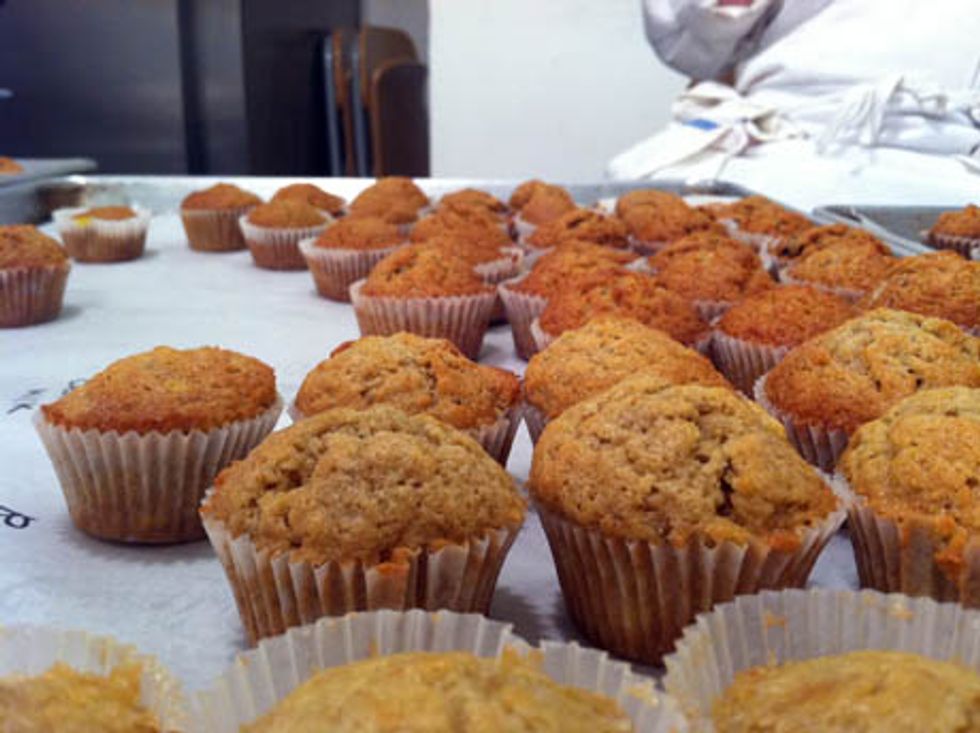 Some good butter replacements are: coconut, canola, olive, sesame, and nut oil (Note: These do not have milk fat like butter, so use 20 percent less than you would butter). Vegan egg replacers that work well are fruit and vegetable purees, starches like kuzu or arrowroot (2 tbs kuzu or arrowroot plus 3 tbs water equals 1 egg) or a "flax egg" (1 tbs flax seed, ground and then added to 2 tbs water equals 1 egg or 2 egg whites).
We converted chocolate chip cookies, oatmeal raisin cookies, peanut butter cookies, black and white cookies, brownies, banana cupcakes, carrot cake cupcakes, and gingerbread cookies from traditional to vegan recipes.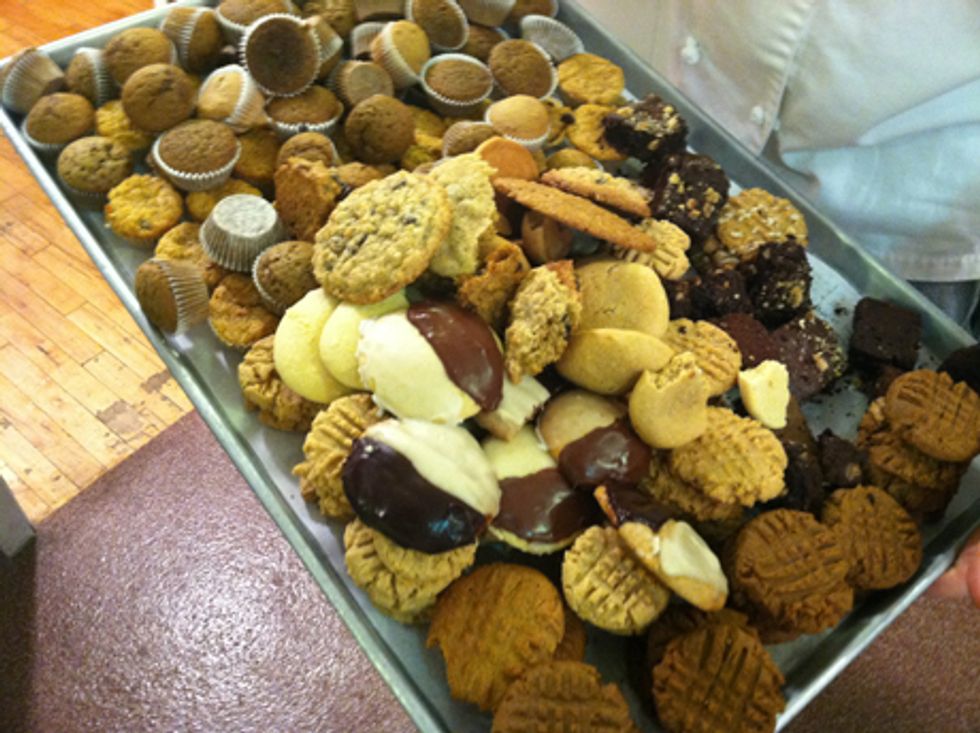 One of my classmates and I were assigned to work on creating vegan banana cupcakes and since my buddy is a vegan, it was on me to be the sole taste tester of our partnership for the first six batches—let the tummy ache begin. Our final batch ended up being more delicious than the one we started with, which was loaded with white sugar and butter. We replaced those ingredients with maple crystals and coconut oil. Instead of using eggs, we used more banana puree. This step perfected our cupcake's moisture and texture while giving it more of a banana taste that was otherwise dulled out by the dairy in the original recipe.
Finally, to make our banana cupcakes "mo' better," as outlined in our ninth step, we added chopped walnuts and dark chocolate chips to the batter. Our chef instructor told my partner and me, "You wouldn't have to tell people these were vegan—they're that good."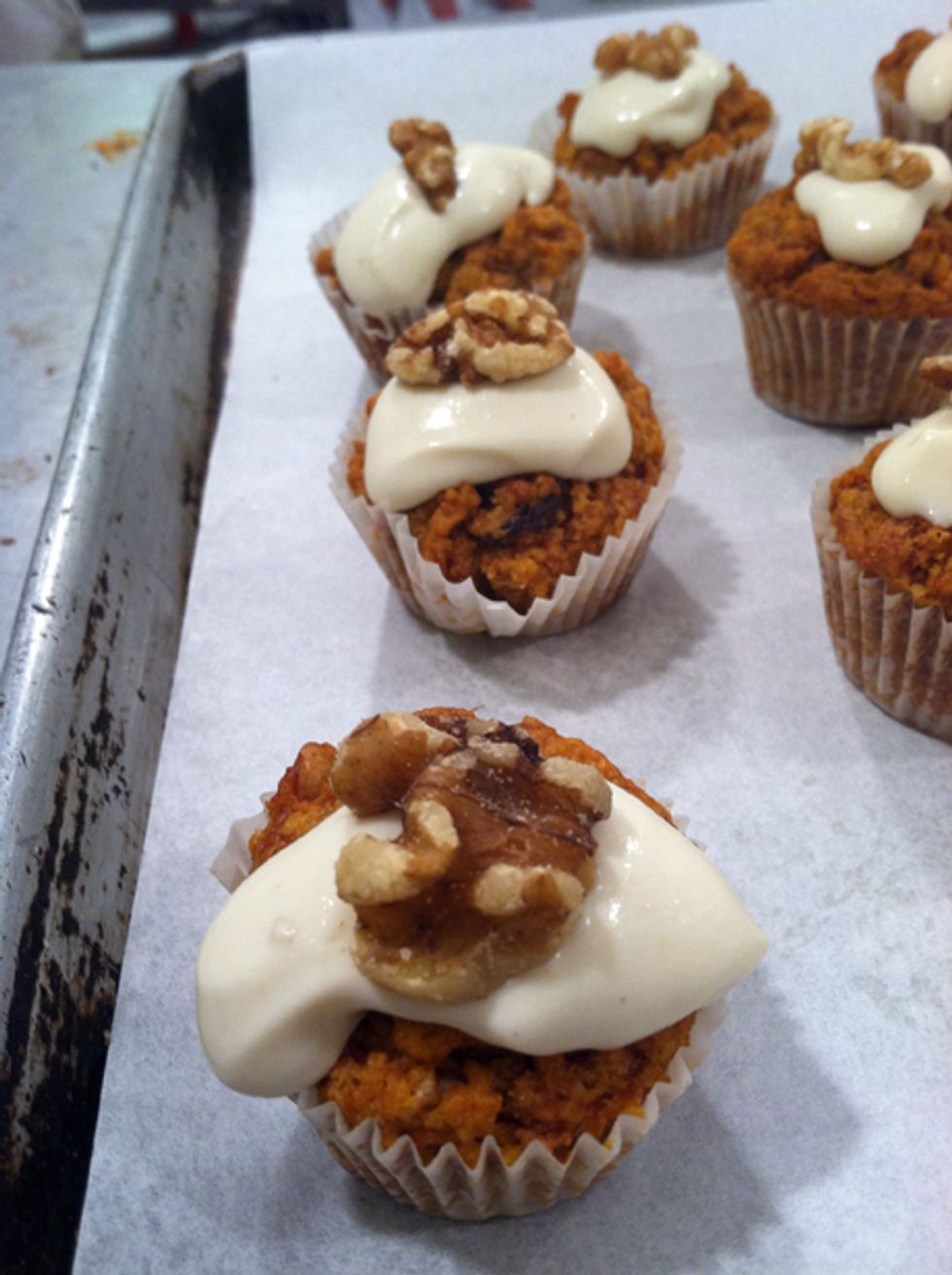 It is pretty exciting to be able to make almost any dessert vegan while maintaining—and even enhancing—all of the decadence and yummy taste that comes along with any regular version. While vegan desserts are still desserts and not health food, it is also nice to know that dessert can also be delicious when ingredients like whole wheat pastry flour, spelt flour, maple crystals, coconut milk, and even tofu are used.
I particularly recommend using this multi-step converting technique because it allows the baker to test one substitution at a time. If results at any given step are unsatisfactory, that step must be repeated again before proceeding. I would also advise to avoid using imitations and stick to real foods when using replacement ingredients. Greatness is not easily attained but well worth the effort. Bon appetit!
To be continued.
Michele is a student blogger for the Food Studies feature on GOOD's Food hub. If you enjoyed this, you should check out the rest of the Food Studies blogger gang here, including recent posts on farming as activism, papaya pollination, and food labels.
All photos courtesy of the author.