Articles
The 5 percent admission rate is another discussion.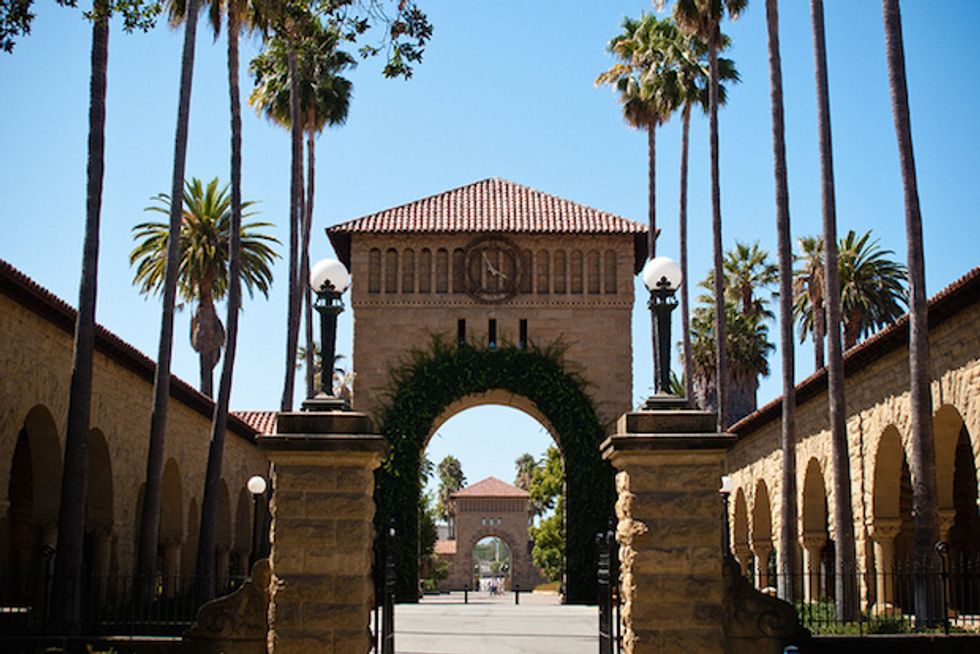 Photo via flickr user HarshLight
If you've got a quarter of a million dollars laying around, congratulations, you can probably afford to attend or send your kid on an all-expenses-paid four-year college education at Stanford—and a nice new car, to boot. But for those who can't afford the estimated $230,000-plus in tuition, fees, room and board, books, and other supplies, the university may have just made getting that top-notch degree much more feasible for middle-class families.
<p>On March 27, Stanford University <a href="http://news.stanford.edu/news/2015/march/new-admits-finaid-032715.html">announced a change in policy</a> that allows students from families with a household income of below $125,000 to attend without paying tuition, given the family's assets are lower than $300,000 excluding retirement accounts. Since 2008, the line was set at $100,000. For families with a household income below $65,000—previously $60,000—room and boarding is thrown in for free, too. As part of the deal, students will be expected to contribute $5,000 annually (preferably sans loan, to maintain Stanford's high percentage of debt-free graduates), but parents can foot that bill if they desire. </p><p>"This expansion of the financial aid program is a demonstration of Stanford's commitment to access for outstanding students from all backgrounds—including not only those from the lowest socioeconomic status, but also middle- and upper-middle-class families who need our assistance as well," said Karen Cooper, associate dean and director of financial aid, in a statement.</p><p>Stanford University's positioning as one of the nation's <a href="http://www.forbes.com/sites/ccap/2014/07/30/22-richest-schools-in-america/">most affluent universities</a> (boasting an <a href="http://www.vox.com/2015/4/1/8328091/stanford-tuition-financial-aid">endowment of $21 billion</a>), as well as its high proportion of wealthy students who pay higher tuition to help subsidize lower-income peers, allows it to trickle down the wealth.</p><p>Stanford's financial aid offices typically approaches families on a case-by-case basis, and that may help out even households in the upper-middle-class bracket. For example, families with <a href="http://news.stanford.edu/news/2015/march/new-admits-finaid-032715.html">incomes at higher levels </a>around $225,000 may qualify for assistance if another family member is simultaneously enrolled in college. </p><p>"We are honored by the interest in Stanford and the experiences shared by all prospective students through the application process," said Richard Shaw, dean of admission and financial aid, in the statement. "The opportunities at Stanford are limitless, and our newly enhanced financial support makes these opportunities more accessible than ever before."</p>