What's big, "green," and able to provide clean power for almost a thousand people?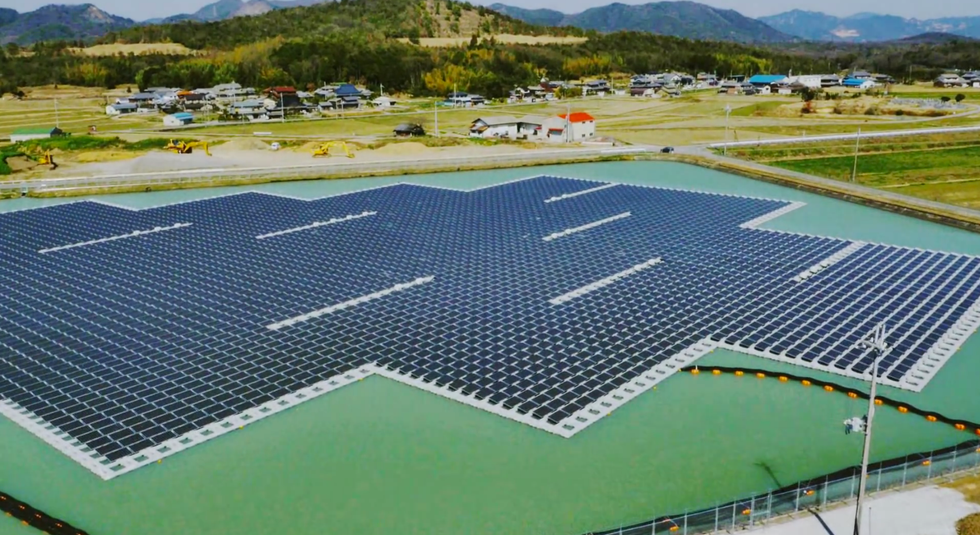 image via youtube screen capture
For those interested in clean renewable energy, we're living in exciting times. Recent news that we're adding more green energy capacity every year than that of oil, coal, and gas combined was heralded as "the beginning of the end" for fossil fuels, and every day it seems there are new advances in the field of clean, sustainable power. But, in terms of sheer scale, it's hard to not be particularly impressed with these massive, solar energy plants unveiled this week in Japan. But it's not just the staggering size of the solar fields that have observers so excited; It's the fact that plants this large and this powerful are, in fact, entirely aquatic.
Articles