Articles
How Hard Is It to Close a Nuclear Plant?
In New York State, the possible closure of just one nuclear plant shows how complicated shutting one of these monsters down can be.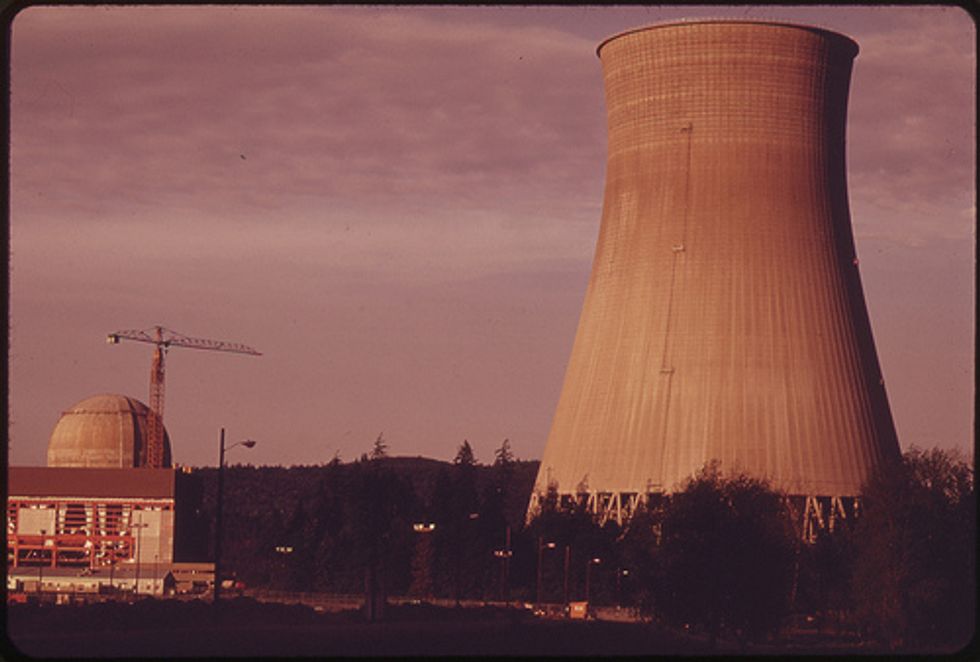 Since the meltdown at Fukushima, countries around the world have reconsidered their commitment to nuclear power, which provides around 15 percent of the world's electricity. Japan, a nuclear-dependent country in an earthquake-prone zone, is having second thoughts about its system. Germany's government want to close its plants, although to replace that capacity would require 2,800 miles of new transmission lines. China, on the other hand, is planning on opening a batch of nuclear reactors.

In New York State, the possible closure of just one nuclear plant shows how complicated shutting down one of these monsters can be. A nuclear energy complex called Indian Point sits about 35 miles from New York City, in the Hudson Valley. It also sits near a fault line and, according to the federal Nuclear Regulatory Commission, is at the highest risk from earthquakes of any power plant in the country. The licenses for both of the active reactors there will expire by 2015. Gov. Andrew Cuomo wants the plant closed; New York City's mayor, Michael Bloomberg, favors keeping it open. Entergy, the company that runs the plant, is reportedly considering enlisting former mayor Rudy Giuliani as a celebrity spokesperson.

Last week, the New York City Department of Environmental Protection released a report that considered how hard it would be to close the plant and what the effects would be. The report, written by the Boston-based consulting firm Charles River Associates, worked from this premise: "Any power plant, including [Indian Point], can be retired, but not without costs and tradeoffs."

The problem, as the report lays out, is figuring out how to replace the power that Indian Point generates without spewing more carbon into the atmosphere. Although nuclear power plants do have some carbon emissions associated with them, they're one of the cleanest sources of energy. Cuomo's office has said that the governor believes the state can find other sources. (One possibility would be to route power from Quebec.) The report lays out a few possibilities for keeping electricity flowing, but none of them rely entirely on renewables. To replace Indian Point without increasing emissions would be "extraordinarily expensive," the report concludes, and wouldn't be reliable enough to ensure that New Yorkers wouldn't be at risk for power outages.

A more likely scenario, in a market-based world, would be for plants fired by natural gas to replace the entire capacity of the nuclear reactors. But even in the event that Indian Point is replaced, in part, by a wind farm, carbon and nitrous oxide emissions will still increase by 5 to 10 percent, the report found.

If the plant's license is renewed, though, it could operate for another 20 years. There's a plan for how to evacuate the surrounding population in case of a meltdown, but so many people live in the area that in practice an evacuation likely would take too long to keep them out of harm's way.

Nuclear power involves risk, but so does increasing the amount of carbon emissions in the atmosphere. In some places, the risk of a nuclear-plant meltdown may be high enough to justify shutting it down. That might be true in Japan, too. But until wind and solar can replace some of the world's nuclear plants, not all of them can be shut down: the risks of continuing to warm the planet are too high.












---
Photo (cc) via The U.S. National Archives.