For People Who Give a Damn.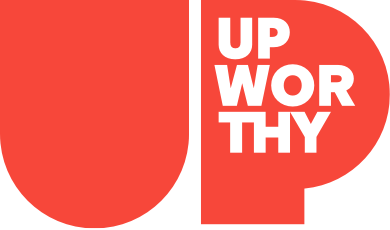 Stories Worth Sharing.
Sign up for the Good newsletter:
(c) GOOD Inc. All Rights Reserved.
PS. You are doing great. Keep it up :<)
This website uses cookies in order to enhance your experience. Please review our Privacy Policy to learn how we may use cookies and how you can change your browser settings to disable cookies. By continuing to use this website without changing your settings, you consent to our use of cookies.
THE DAILY GOOD
Start your day with
Do the benefits of cheap food outweigh its costs?
Welcome to Feast Your Eyes, a new feature on GOOD Food HQ, serving up a food-related map, chart, video, photo, or illustration daily. Got a project you want to share here? Send it over!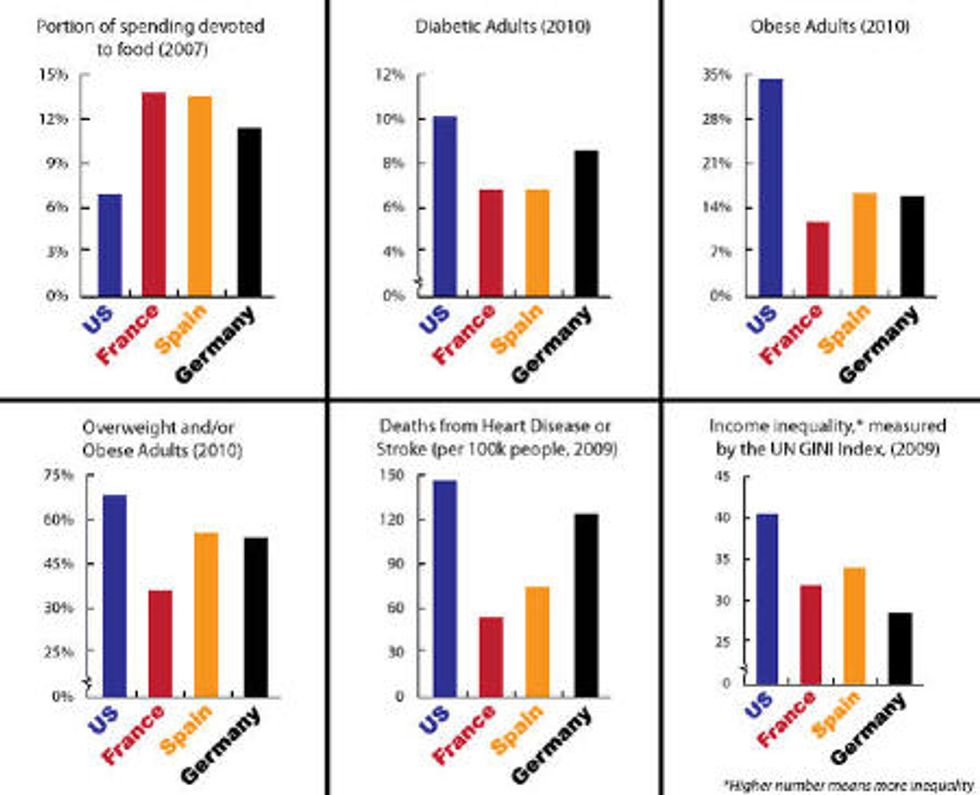 Articles
Dave Roberts recently asked what we should call people "who care about climate change and clean energy." His pick? "Climate hawks."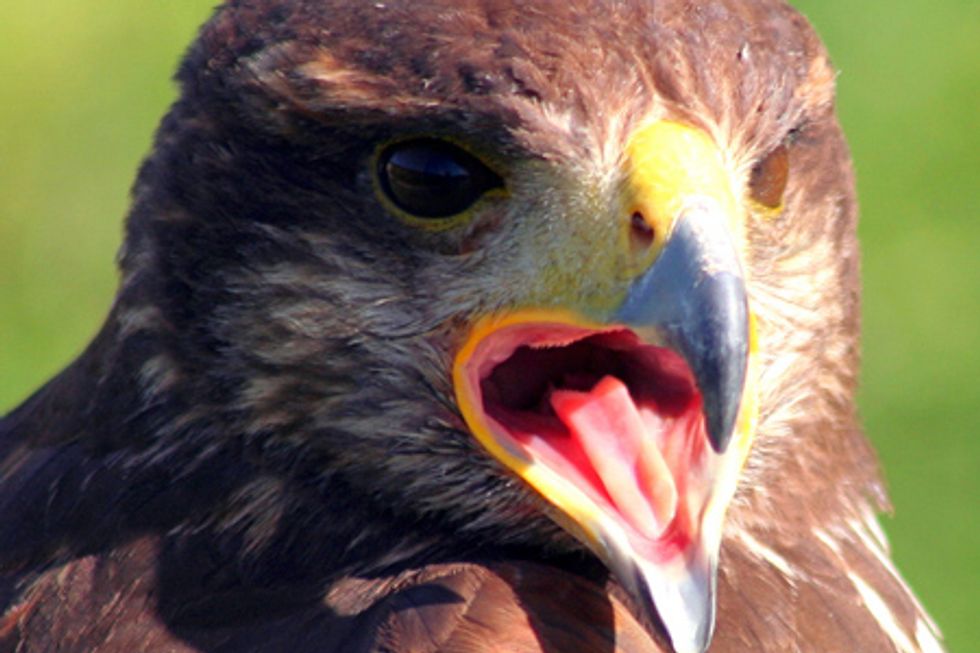 Over at Grist, Dave Roberts recently
initiated a discussion
about what we should call people "who care about climate change and clean energy."
After sifting through a bunch of suggestions, many of them pretty mediocre ("planetarian," "energeers," "educated"), Roberts eventually settled on the term "climate hawks." He is now trying to make it part of the vernacular.
Articles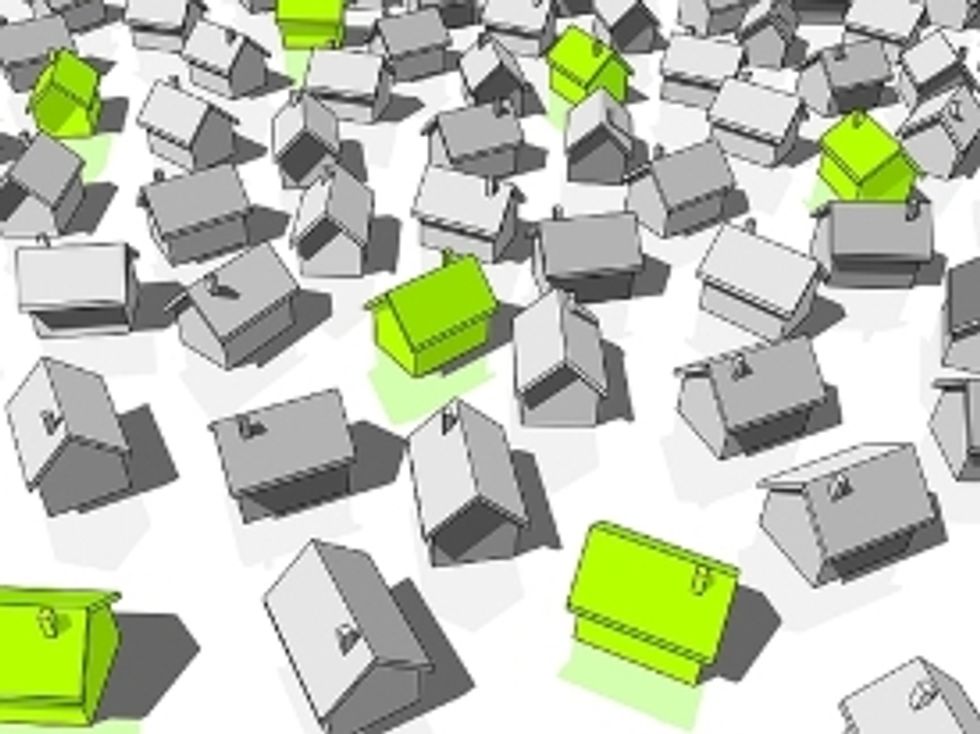 A study conducted last year provides yet another line of defense for the PACE programs shut down by Fannie Mae and Freddie Mac. According to the results of the internal analysis, energy-efficient homes have default and delinquency rates 11 percent lower than other homes. This contradicts Fannie's and Freddie's logic that PACE programs "pose unusual and difficult risk-management challenges" for lenders. In fact, programs that encourage homeowners to improve the efficiency of their homes have the power to benefit both borrowers and lenders, as Jonathan Hiskes explains on Grist:
"If you're Fannie or Freddie, in many ways PACE should be the best tax or assessment you've ever seen, because it improves cash flow," said Cisco DeVries, president of Renewable Funding, a company that sets up PACE programs for cities and counties. "Homeowners are reducing their energy bills. No other assessment does that. For a sewer system [a common use of tax assessments], you have access to sewers, which is great, but it's not like your cash flow improves."
Articles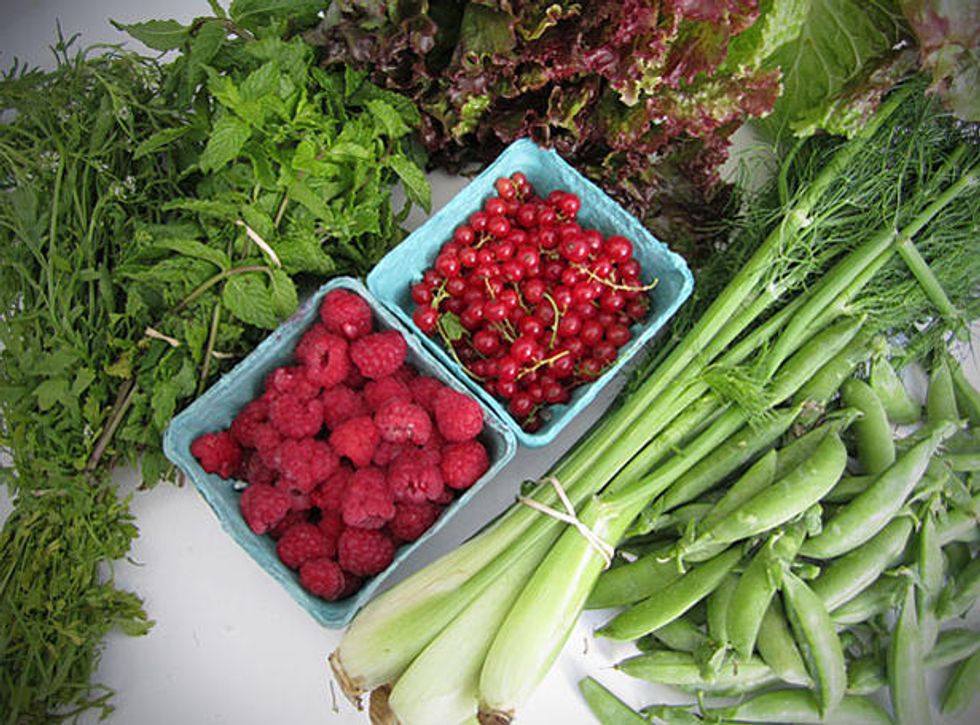 In Grist's
Urbivore's Dilemma
blog, a New Yorker named Jennifer Prediger chronicles her attempt to eschew a diet that consisted almost entirely of take-out in favor of home-cooked meals of food from local farms. Since becoming a CSA shareholder, Prediger has written about the surprising bounty of fruit and vegetables she receives each week—as well as the challenges of actually cooking it. This week,
she talks about
how a "plenitude of summer with raspberries, currants, snap peas, lettuce, mint, and fennel," turned the Fourth of July into a really memorable holiday.
In New York, it's so easy to subsist on take-out and restaurants—and it's great to support local businesses. But a CSA-fueled diet is healthy, good for the environment, and easy on the wallet.
Articles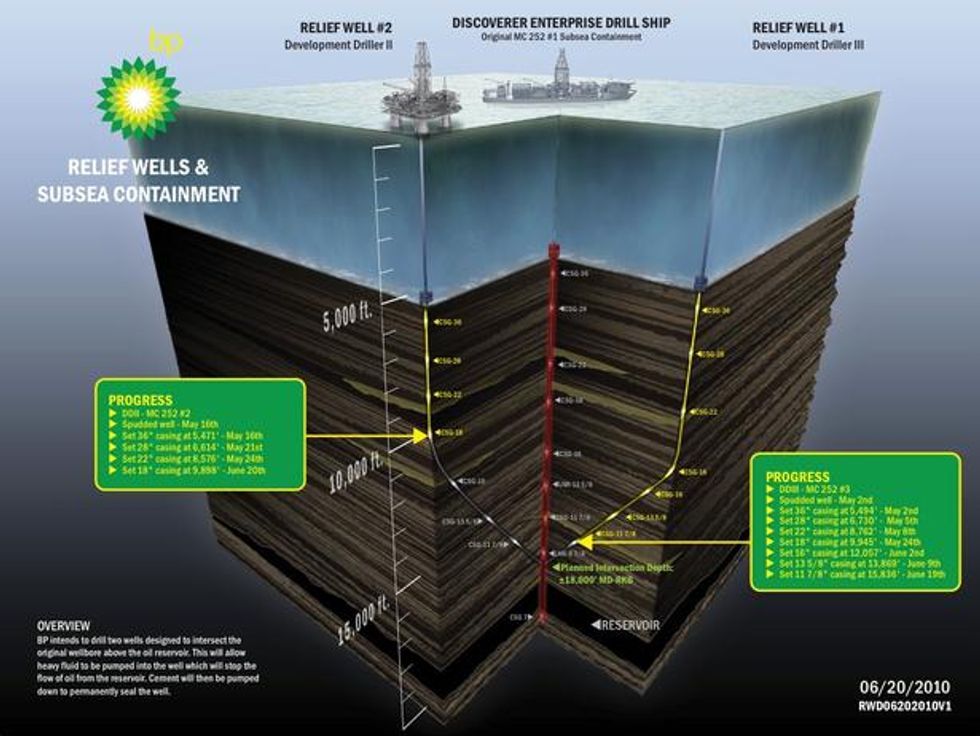 In the roughly two months since the Deepwater Horizon explosion, the completed construction of BP's oil relief wells (expected sometime toward the end of August) has served as the only solid beacon of hope for the recovery of the region. However, as
Grist
and several
other sources
have reported recently, there is still a considerable amount of doubt about whether the two wells will actually be able to stop the oil that's gushing into the Gulf.
It seems so long ago that we had those brief, crazy flings with "junk shots," "kill shots," and "top kills." Those were engineers doing improv. But there was always a net: Engineers know relief wells, we're told, and once the two wells currently being drilled are finished in August, the problem will be solved. Now, as we tumble toward the net, a jarring question crops up: What if they don't work? ... Two spills are often cited to make the point that relief wells are tricky: the Ixtoc 1 spill near Mexico in 1979, which took almost a year to stop, and a leak off the coast of Australia last fall,which required five tries before the relief well worked. ... Yesterday, Coast Guard Admiral Thad Allen mentioned for the first time that other backup plans are being hashed out in case the relief wells fail.
Articles
THE DAILY GOOD
Start your day with
THE DAILY GOOD
Start your day with something GOOD.