Articles
The Urbivore's Dilemma: From Take-out to CSAs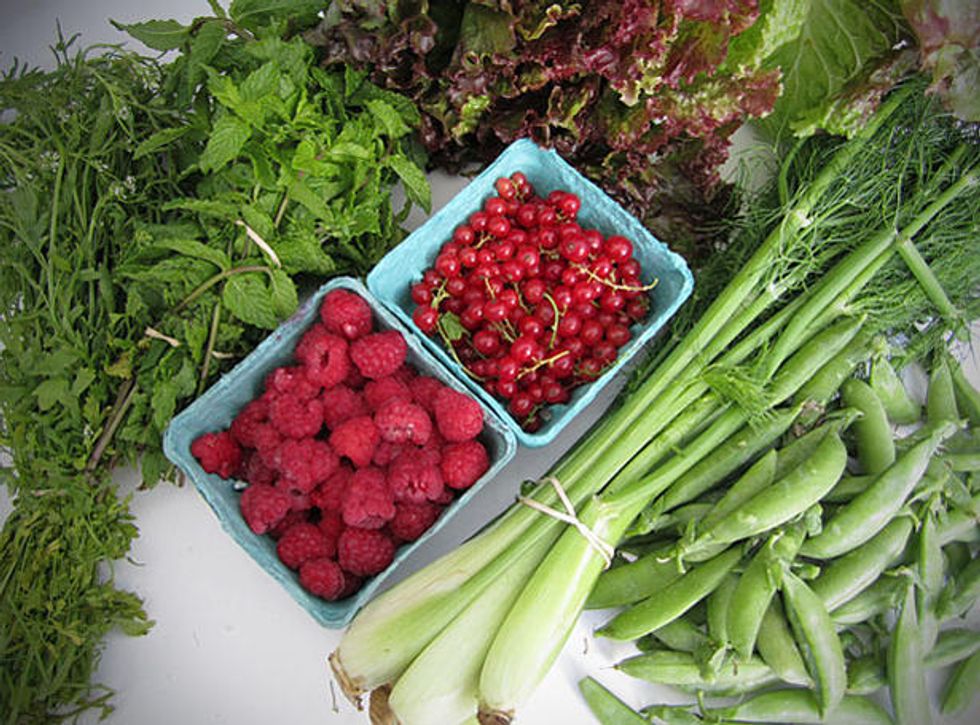 In Grist's
Urbivore's Dilemma
blog, a New Yorker named Jennifer Prediger chronicles her attempt to eschew a diet that consisted almost entirely of take-out in favor of home-cooked meals of food from local farms. Since becoming a CSA shareholder, Prediger has written about the surprising bounty of fruit and vegetables she receives each week—as well as the challenges of actually cooking it. This week,
she talks about
how a "plenitude of summer with raspberries, currants, snap peas, lettuce, mint, and fennel," turned the Fourth of July into a really memorable holiday.
In New York, it's so easy to subsist on take-out and restaurants—and it's great to support local businesses. But a CSA-fueled diet is healthy, good for the environment, and easy on the wallet.
---
Photo by Jennifer Prediger via Grist.