Articles
What to Do if the Climate and Energy Bill Fails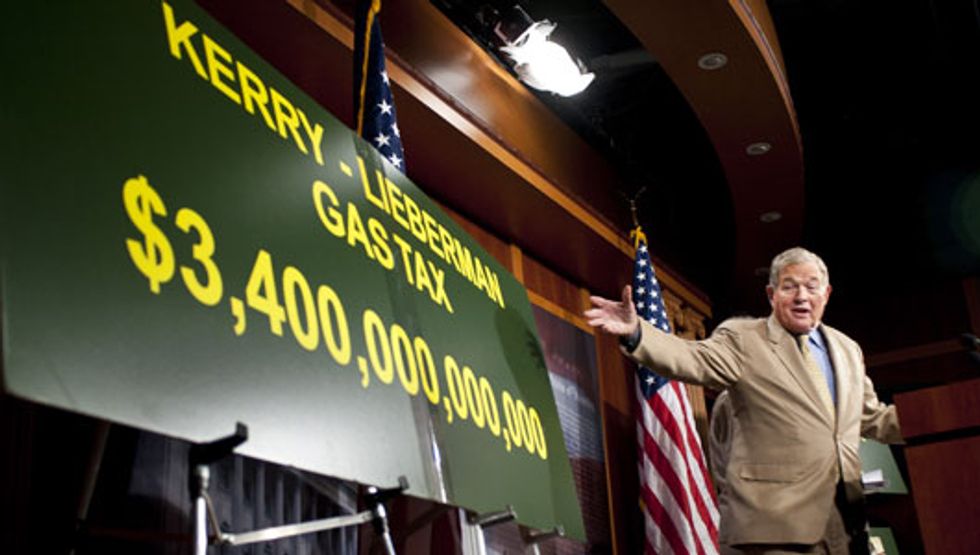 Congressional democrats appear to have not given up on the quest to pass a
Climate and Energy Bill
before a new Congress comes in next January. However, the likelihood of an extensive cap-and-trade system or carbon tax that adequately addresses the U.S. dependency on fossil fuels is limited due to considerable republican opposition. Today, Grist offers the advice of seven experts on what environmental advocates and lawmakers should focus on in the short term if the bill fails to pass this time around.
The panel includes:
---
\n
Among the many ideas presented by the panel, Amanda Little suggests a hard-line approach to cutting individual's gasoline consumption.
I'm going to go out on a limb and say it may be time to forcefully make the case for a gasoline tax (with provisions to protect lower-income Americans and car-dependent professions). A gas tax is widely regarded as political suicide, but the spill may be enough of a game-changer to help make the case for it. The message has to be: The most prudent and patriotic thing Americans can do right now is use less oil. The bill should also aggressively push for other oil-saving measures like further ramping up vehicle efficiency standards and making a much more significant push for public transit.

\n
Click here to read the full post and see the all the panelists' recommendations.
Photo courtesy of Zuma Press via MNN\n