Articles
Cartographies of Time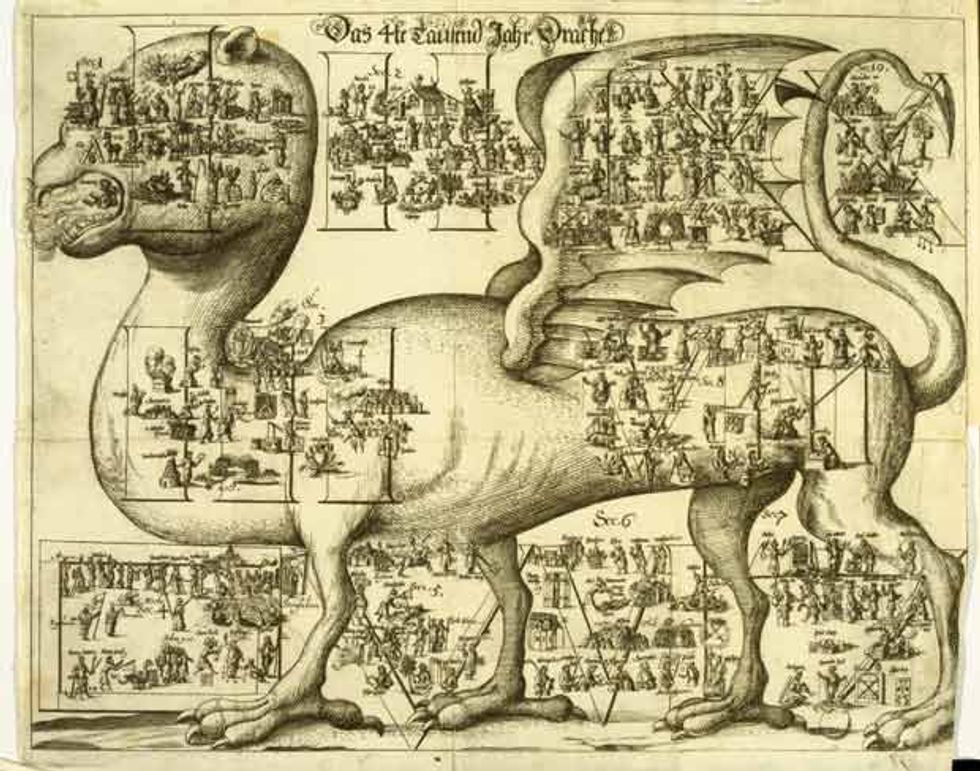 ---
At Cool Hunting, they have the goods on
a new book called the Cartographies of Time
, a history of how humans have visualized time. As
infographic hounds ourselves
, we're fascinated by the images and included, and can't wait to get our hands on a copy:


Scrolls, winding roads, columns representing centuries, trees and more visual aids are precisely recorded in Cartographies. One of the more resourceful, Johannes Buno, used animals and other inventive images to capture the spirit of a century. Relying on symbolism rather than scholastic precision to recreate a moment in time, in the process Buno helped redesign and redefine the timeline.




Read more and
see more images from the book here at Cool Hunting.