Articles
International Relations: Learn a New Culture and Language
Take a look at these cross-cultural learning opportunities and resources that are helping people build new communication skills one word at a time.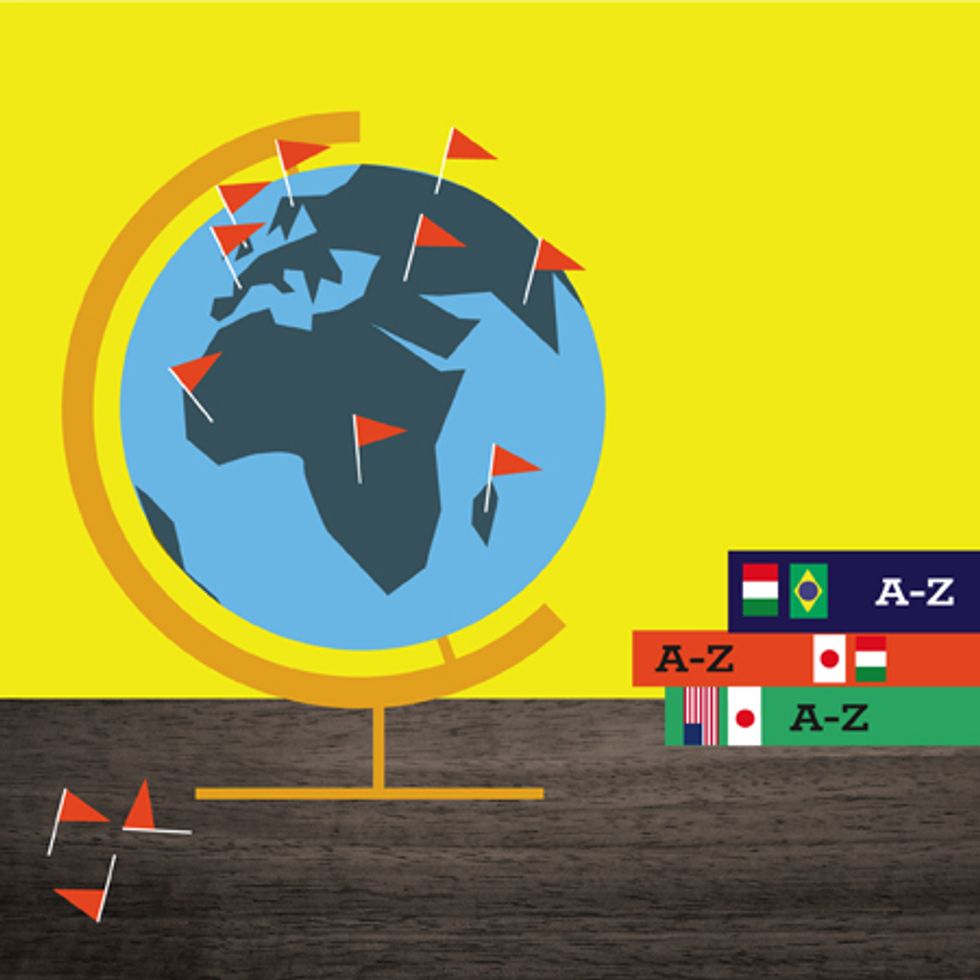 This post is in partnership with Pepsi Refresh Project

---
The last time the U.S. Census Bureau asked, only 20 percent of Americans speak a language in addition to English at home. As the world's population explodes and international barriers shrink, it may be in the country's best interest to cultivate global citizens. An increasingly popular way to accomplish this is through youth programs in language and cultural studies. Take a look at these cross-cultural learning resources that are helping build new communication skills from elementary age to adulthood.
Language learning opportunity for disadvantaged children
The nonprofit Global Language Project, a $50,000 Pepsi Refresh Project grant winner, helps underprivileged students in public elementary schools learn to speak a foreign language. Angela Jackson, who in founded the organization in 2009, brainstormed the concept while working in international marketing for Nokia. "I worked with people who spoke three languages seamlessly—they could give high-level marketing presentations in English, their native tongue, then another," Jackson says. "Knowing languages can open many doors."
Jackson felt lucky that she was able to seize such opportunities that came her way due to her education and knowledge of French. She took a year off, drafted a business plan, and received educational support from the Teachers College at Columbia University and New York University.
About 250 children participate in the program currently in two New York City schools, in P.S. 368 in Harlem and in P.S. 261 in Brooklyn, learning Mandarin Chinese, Spanish or Arabic in an immersion program. A pilot project is also in the works in Providence, Rhode Island. "The program helps students learn the language and also about the culture, and is designed to give real-life context so that the students make leaps and bounds learning," Jackson says. As students in an earlier era may have written pen pal letters, the older kids in the program are also able to use the internet, communicating with peers in sister city schools far away, chatting via Skype or exchanging video diaries. "Fourth graders ask each other, 'What kind of music do you listen to?' and they talk about Justin Bieber!" says Jackson. "They're able to talk in their target languages, and understand that halfway around the world, people like the same things they like."
Cross-cultural learning opportunities
As everyone knows, the easiest way to learn languages is to start at a young age. That's why at some U.S. public schools, such as those in Portland, Oregon, parents can enroll their children in immersion language programs that begin in kindergarten. By the time they've completed schooling, they're bilingual, and they have a deep understanding of the country's culture.
Out of the language immersion programs available in Portland Public Schools, the Mandarin program, which will soon be starting its 14th year, is particularly strong. It's the first elementary through college Chinese Flagship program in the U.S., and the curriculum has been developed in partnership with the University of Oregon. An estimated 450 students participate, with a total of about 850 students learning Mandarin in the Portland area. The students have travel abroad opportunities, too: the 8th graders go to Suzhou to participate in field studies and navigate their way around China on their own. This past year, the high schoolers visited Yunnan Province, took intensive courses in Chinese, and performed volunteer work through local NGOs, all as part of the NSLI-Y program.
So how do the children like learning Chinese and being committed to the program from such a young age? "Some enjoy learning the language a lot, but on the whole, the students are mostly neutral about the process," explains Christina Li, the Chinese Flagship program coordinator for Portland Public Schools. "After the trips, however, the students come back more confident in their ability and they're more excited."
For future diplomats and ambassadors, the Kennedy-Luger Youth Exchange and Study (YES) Abroad Program sponsored by the U.S. Department of State, gives scholarships to high school students for up to one academic year to live and study abroad in countries with significant Muslim populations, such as Turkey, Indonesia, and Oman. While living with the host families, the students attend high school and learn about the country's society, values, and culture. In exchange, the U.S. hosts students from over 40 other countries.
Language and culture apps
If you didn't start young, it's still never too late. Say you want to take up a new language or just brush up on a high school-level proficiency (OK, so maybe you didn't retain much, except how to say "how much?" and "bathroom?"). There are plenty of app in the marketplace that can help. Here are some examples that have been vetted by the pros.
The Michel Thomas Method app includes audio lessons, flashcard games, and it's easy to use with a nice graphic layout. The only drawback is that the more you want to learn, the more it will cost you, from $4.99 to $14.99 an hour lesson.
The Essentials by AccelaStudy app offers audio, flashcards, spaced repetition (a learning technique best for memorizing vocabulary that increases intervals of time between reviewing learned material), audio quizzes and a dictionary. It used to cost $4.99, but it's now free, and while reviews vary in satisfaction on the iTunes store depending on the language offered, the price is right.
Of course, language doesn't exist in a bubble; there's culture to consider, as well. TripLingo, the free Dari version of which is used by soldiers and medical personnel in Afghanistan, incorporates culture, history and local etiquette. A customized list of phrases helps you apply the language to real-life situations, and there is a "slider" that helps you look up a phrase in four different modes of language: formal, casual, slang, and "crazy." There are five language apps available for purchase now for $9.99 each, but you'll also find a Pirate language freebie app on the website (if you arrrrr interested).
To read more