Articles
Nonprofit Spotlight: Upholding a 161-Year Tradition of Therapeutic Help for Kids
Home of the first school for social work in the U.S., Children's Village has a 161 year history of therapeutic and emotional care for kids and teens.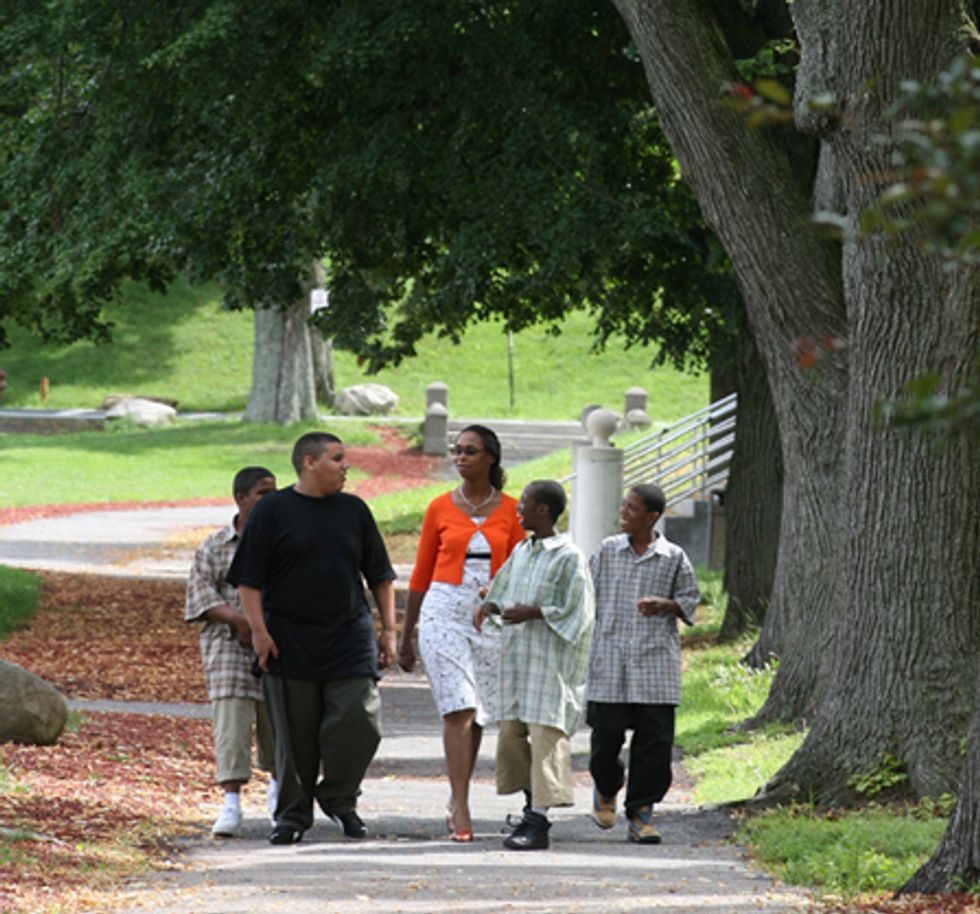 This post is in partnership with CITGO
Children's Village was founded in 1851 as a refuge for homeless immigrant boys living on the streets of Manhattan. In 1927 it moved to 277 acres in Dobbs Ferry, New York, and was one of the first therapeutic communities in the United States.

The "home-like" environment was ahead of its time in its caring approach, and included residential cottages where the boys lived while taking part in the treatment and educational programs. Children's Village was also the home of the first school for social work in the United States.

Today, Children's Village is focused on changing the lives of vulnerable children and teenagers, many from abusive homes or foster care families. Children who are at-risk can benefit from being away from bad influences. The organization has cottages that give a respite from a troubled environment by providing a structured, caring place located in a natural setting. "Our work is not only to care for children during times of crisis, but to help the family unit become strong for a promising and hopeful future," says Topher Nichols, Communications Manager at the organization.

The programs at Children's Village run the gamut from the residential cottages with a K-12 school to foster-care placement to after-school programs at a satellite location at a Harlem community center. An Assistance Dog Training program teaches boys how to train dogs that will be used as service animals for the handicapped or seeing-eye animals.

Volunteers are an important part of the life at Children's Village, helping out with programs like "Books for Boys," founded by literacy coach Pam Allyn. With a network of volunteer reading mentors, book authors, and writing coaches "Books for Boys" encourages the kids to see themselves as readers. Students from Amherst College tutor the boys in reading and writing during the summer. The boys go on to start to book clubs, read at Dobbs Ferry senior centers, and participate in poetry jams.

According to the annual report, in 2009-2010 Children's Village helped 9,422 children and its results are consistently higher than the national and state averages in reuniting families and having less children in foster care, and fewer youth offenders are re-arrested.










---
The organization is taking part in CITGO's Fueling Good competition to win free gas to continue their work. "If we won the $5,000 in gas we would be able to increase exposure of our support to street-involved kids in need of food, shelter, and safety," says Nichols. "Too many kids in need are lost and don't know that there is a place they can go not only to be safe right now, but that will help them put their family back together.
Do you know of an outstanding nonprofit like this one in your own community? Share which one inspires you and you can help the organization win $5,000 worth of donated gas in CITGO's Fueling Good contest. Learn more here.
Image from Children's Village