People Are Spreading Awareness of Mental Health Problems With #ItAffectsme
Does it affect you?
01.15.16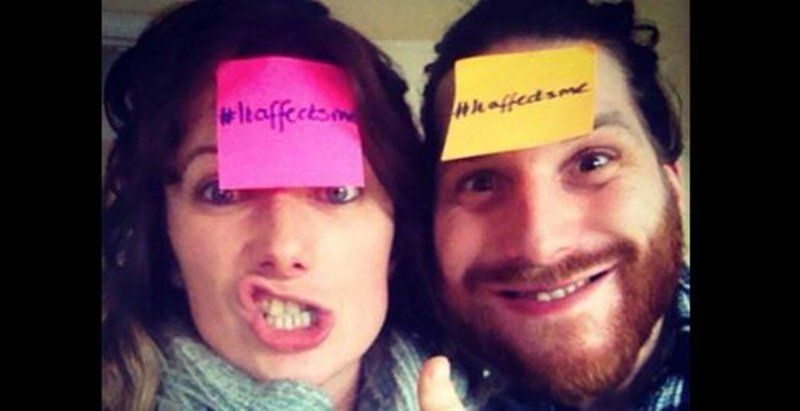 According to Newsweek, 42.5 million American adults (or 18.2 percent of the adult population in the United States) suffer from mental illness, enduring conditions such as depression, bipolar disorder, or schizophrenia. For most sufferers, it's a tough issue to discuss with friends, family, or coworkers, so they miss out on much-needed support. It also prevents the unaffected from understanding just how prevalent mental illness is.
---
That's why there's a new social media campaign, #ItAffectsme, to lessen the stigma surrounding mental illness. It's also a fun way for people to "come out" about their condition and encourage others to learn more about it. To participate in the campaign, people with mental illness, or those who'd like to support a loved one with the issue, attach a Post-it to their forehead with "#ItAffectsMe" written on it. They then snap a selfie and post it to social media with a description of how mental illness affects them.
The campaign was created by Laura Darrall, who, after suffering a mental breakdown, realized the importance of talking about mental illness and not living in the darkness. In a video for the campaign's website, Darrall says, "We all have known mental illness, whether through ourselves, our friends, families, someone walking on the streets, or crying on the tube. The selfie is to put a face to it. To not be embarrassed by it. To show the universality of these illnesses."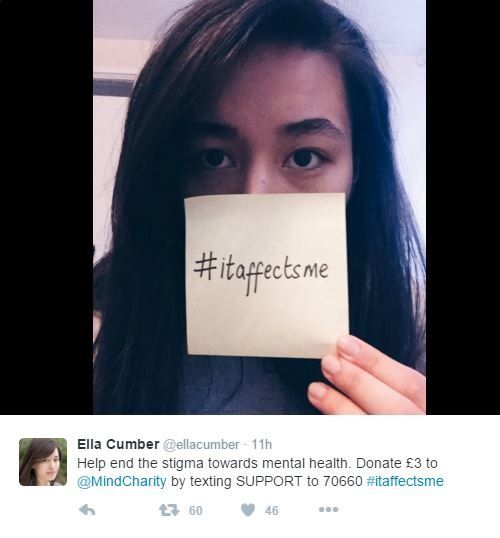 Via Twitter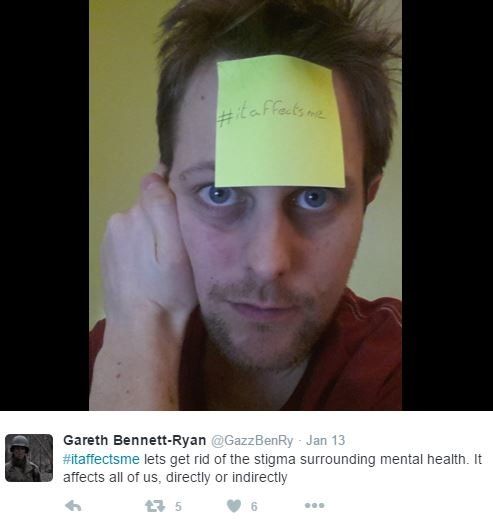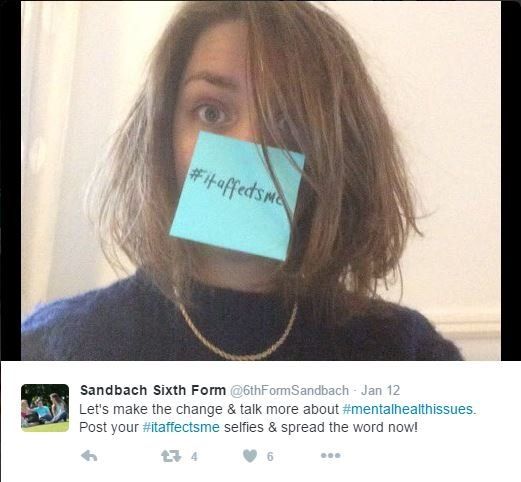 Via Twitter
(H/T It Affects Me)

Articles