Articles
Each year around this time, mysterious red hearts pop up in cities across the country. We're collecting your photos for a Valentine's Day slideshow.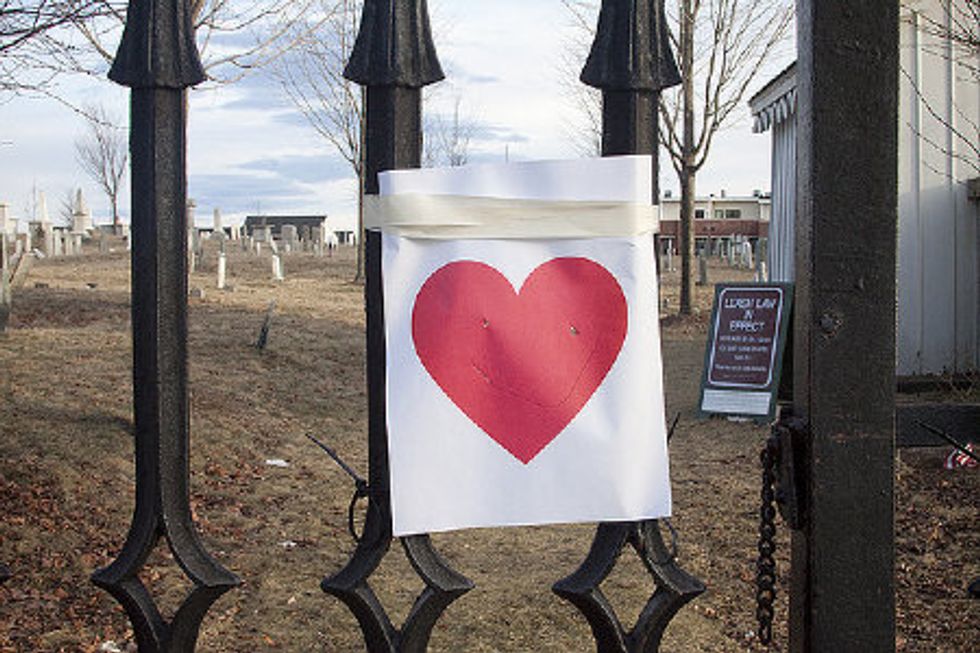 This weekend, the mysterious phenomenon known as the Valentine Phantom, or Valentine's Day Bandit, will spread a simple message of love across the country. Like street art cupids, these Valentine Phantoms venture out in the night to place bright red hearts in highly visible places just before Valentine's Day for a very public display of affection. Apparently the tradition began in Portland, Maine, in the 1970s, gained a big following thanks to a "Kissing Bandit" in Boulder, Colorado, and has a very special place in the, um, hearts of Montpelier, Vermont, residents, where there's even a Valentine Phantom Phan Page.
---
See one of these hearts in your neighborhood? Or are you a phantom in disguise who wants to show off your work? Send us a photo of the best hearts found in your city this weekend, and we'll include them in a slideshow on Valentine's Day (that's Monday, and you're welcome for the reminder). Drop a link in the comments to your photo on Flickr and don't forget to denote the proper Creative Commons license so we can use it. Love ya!
Photo (cc) by Brian Bruchman