Articles
Steal This Idea: Detroit SOUP Dinners Fund Grants for Artists
Once a month, a group of people prepares a simple meal served family-style at a local bakery. Diners pay $5 and an artist takes the kitty.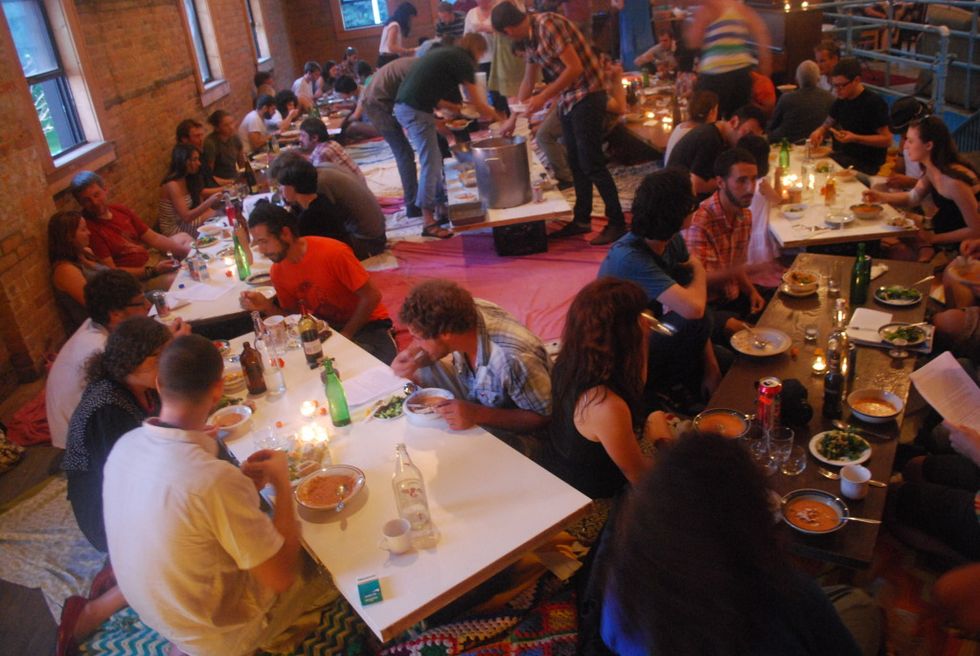 I heard a lot of great ideas while moderating last week's
Compostmodern
conference on design and sustainability. But the concepts that resonate the most with me when I visit these mile-a-minute thinkfests are often the simplest ones.
Detroit SOUP
is one of those concepts: casual community dinners that fund micro-grants for local artists. A low-cost idea with extremely high-impact results.
Kate Daughrill, the co-founder of Detroit SOUP, explained how it works. Every first Sunday of the month, a group of people prepares a simple meal served family-style at a local bakery. People pay $5 to attend, where they'll hear pitches from local creative people about projects they're working on to benefit the city. At the end of the meal, the diners vote for which creative project should win the kitty of five-dollar bills (usually between $600 and $900). They even have handmade voting booths where people can cast their ballots privately.
---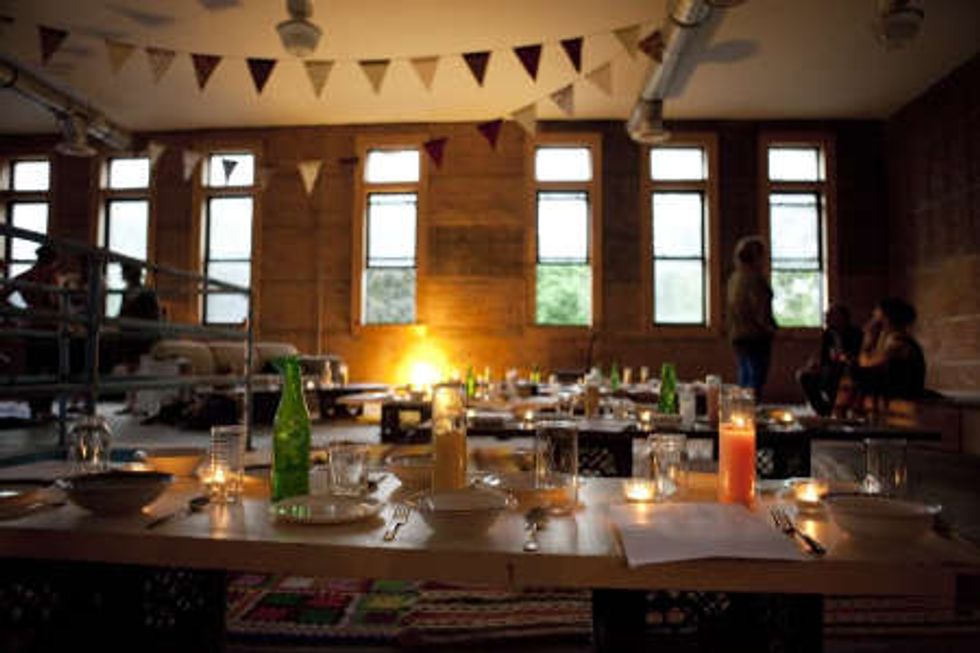 Yep, that's it. But in a way, Detroit SOUP is so much more. Even if a creative project doesn't get funded, it gets exposed to dozens of interested people who can put the idea into action. Or two creatives with similar ideas could meet each other and begin working together on a project for New York. And at the very least, a bunch of cool people just got together and had a really nice meal together.
After Daughrill's presentation, I heard about a few similar concepts in other cities, like Portland STOCK (awesome name) which happens in Portland, Oregon. If you've got one of these in your city, what are some tips you can share for making it work? For those of you who want to launch one, what are your questions?
Photos by Kate Daughdrill and Vanessa Miller