Articles
Tesla Gets $30 Million, Forms Electric Car Trinity
Tesla, Toyota, and Panasonic just keep getting closer.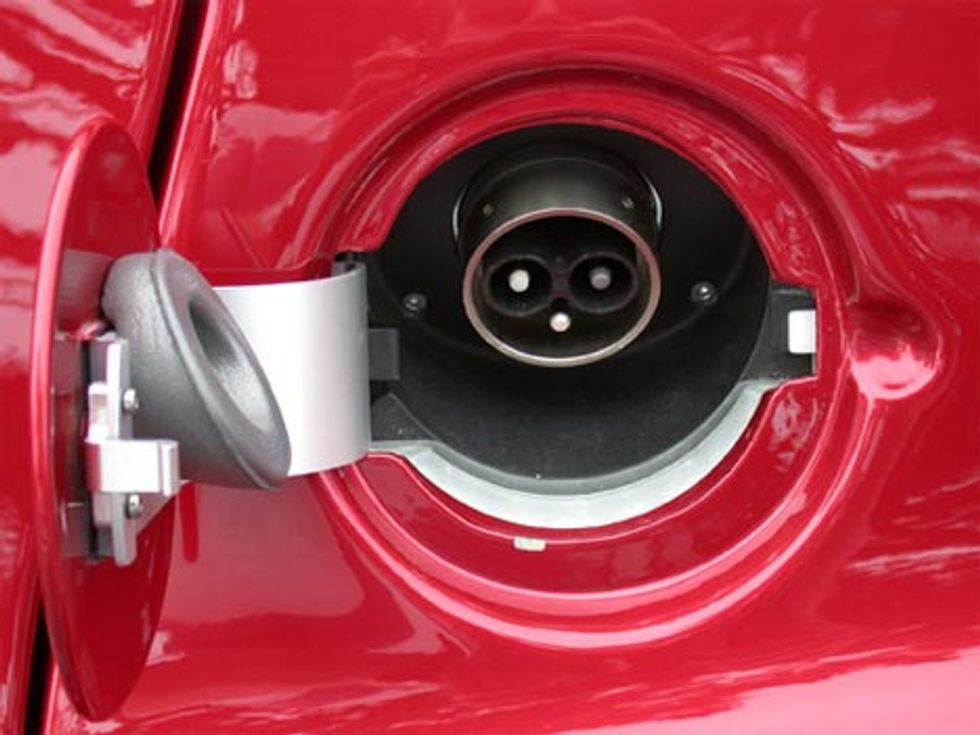 Tesla hasn't been able to sell many of its $100,000 all-electric Roadsters, but it still
got a new investment recently
.
Panasonic announced yesterday that it will broaden its ties with Tesla, buying a 2 percent share in the company at a cost of $30 million. Though the deal isn't earth-shattering in size, it has drawn new attention to an emerging green car alliance between two of the world's largest corporations and a young EV startup that has sold just 1,300 vehicles in its seven-year history.

---
The helpful chart below (source here) shows the ties between Tesla, Toyota, and Panasonic.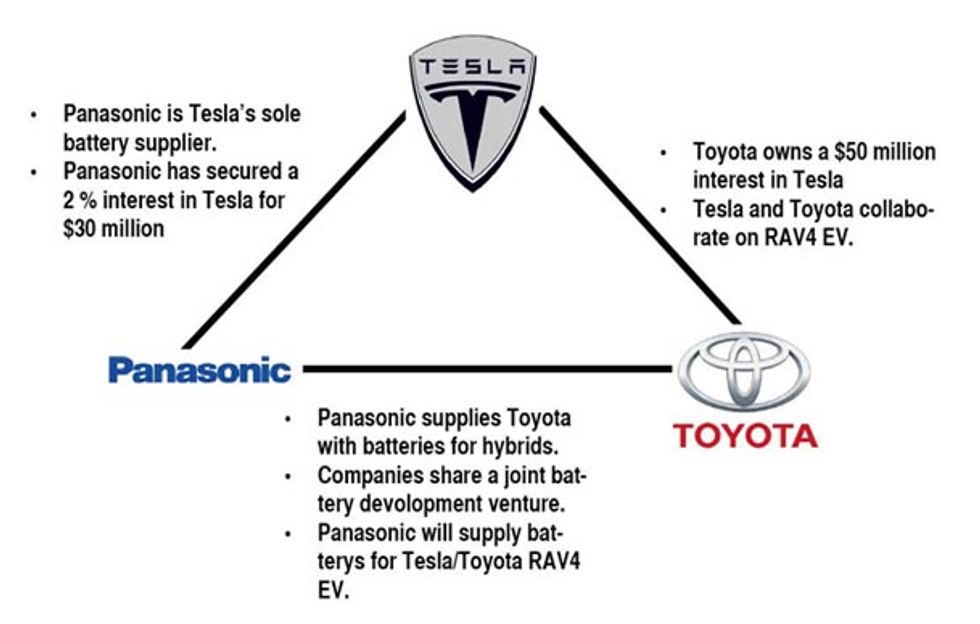 Lots of commentators have predicted Tesla's demise based on the small market for its super-expensive sports car, but that ignores the fact that it can also make a business out of simply licensing its technology to these established companies. And it certainly seems to be moving in that direction.