Articles
Around this time last year I stumbled across a website that changed my life. It was the homepage for the Public Interest Design Summer...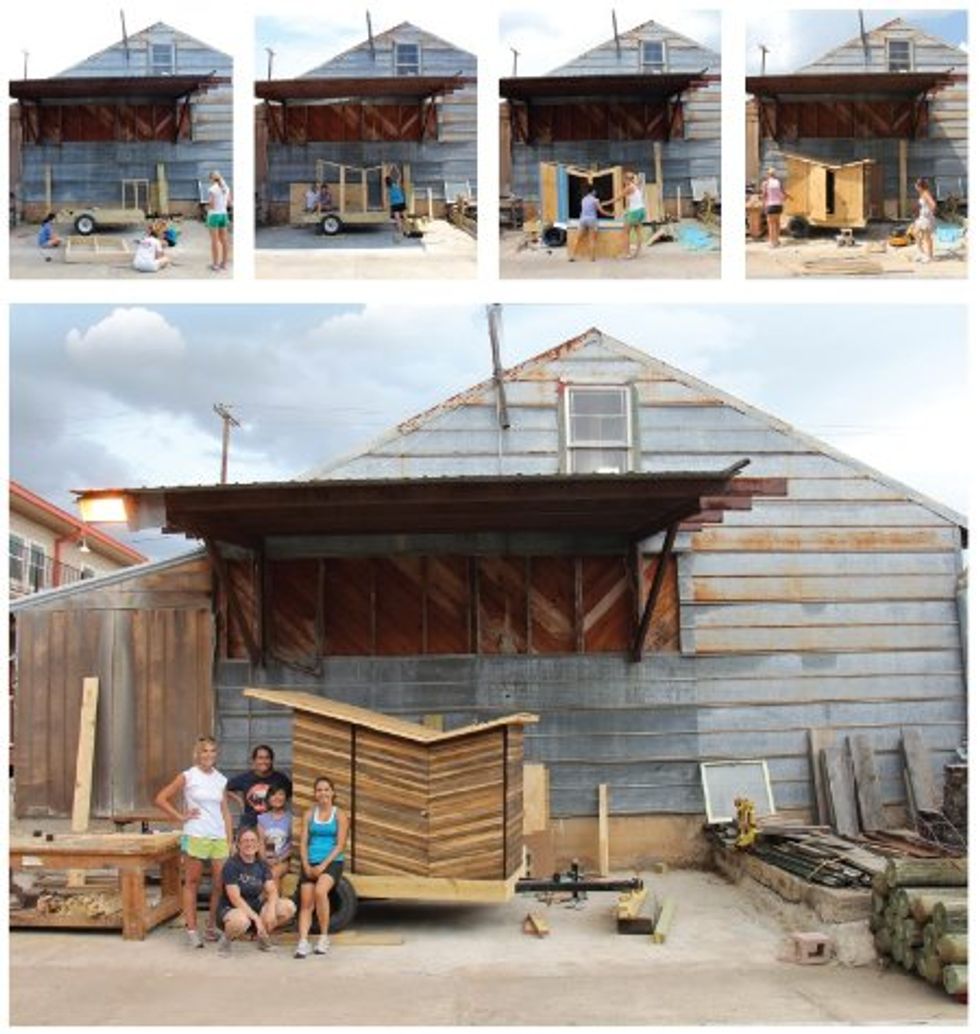 \n
Around this time last year I stumbled across a website that changed my life. It was the homepage for the
Public Interest Design Summer Program
at the University of Texas at Austin. As I read the program description, I knew I had found what I had spent the last two years looking for:
This program will provide education and training for students who wish to pursue careers in public interest design - careers that will allow them to use their skills and expertise in design to address large complex problems and create positive impact in society.

\n
The program is taking place again this summer with an added bonus, an epic five-day forum that will convene 20 of the most well respected and accomplished professionals in the public interest design world. This first-of-its-kind event, called the
Design Futures Forum
, will condense the entire summer program down into just one week, a sort of "crash course" in public interest design, intended for students who identify themselves as future leaders.
The Design Futures Forum is in many ways the culmination of my experience last summer, so I want to tell you the story of how I found my way to the program and the important lessons it taught me about pursuing a career in public interest design.
Before I discovered the program I was stuck. I had a strong intuitive sense that it was possible to forge a career in the emerging field of "
social impact design
" but I didn't know how, and there were no road maps. The closer I got to graduation, the more I felt the pressure. I quickly began to realize that if I was serious about a career in social impact design, I was going to have to take a huge leap of faith, and that scared the shit out of me.
On top of the fact that I could only find a handful of firms practicing social impact design, I felt like I was ridiculously under-qualified to be hired by any of them. I had begun to get desperate. It was already March of my senior year and I didn't have a single job prospect, so I did what so many other students without job offers do: started looking at graduate programs.
But the more I thought about it, the more I realized a graduate program was not the right course for me. I already knew what I wanted to do, I just didn't know how to do it. Because of that, the leap of faith I knew I'd have to take was a huge risk, both financially and professionally. What I needed was the knowledge, skills and guidance that would make that leap of faith less risky. Not only did UT's summer program promise to educate and train me in the practice of public interest design, but it was only eight weeks long, and very affordable.