Articles
#30DaysofGOOD Challenge: 23. Thank an Old Teacher
Each month, we challenge our community to do something that will improve the world around us—and our own lives. September's challenge? To connect.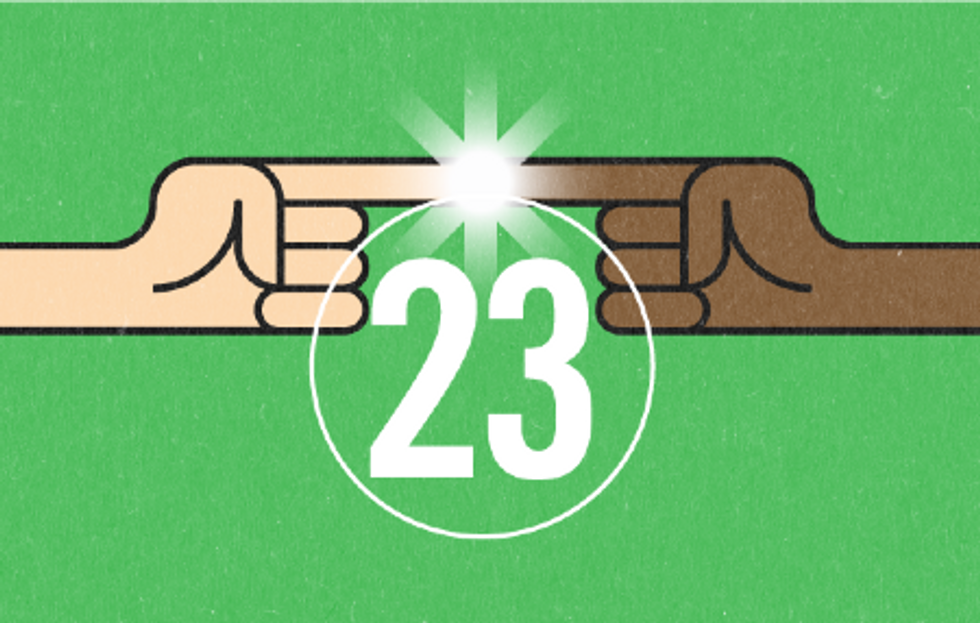 ---
\n
Welcome to
The GOOD 30-Day Challenge
(
#30DaysofGOOD
). Each month, we challenge our community members to do something that will improve the world around us—and our own lives. The challenge for September? To connect with other people. In an effort to help us all rise to the occasion, we're going to assign one small task every day. Each morning, we will post the challenge on GOOD.is and Twitter, along with a testimonial from someone on the GOOD team who's already completed it. We invite you to complete all 30 mini-challenges with us! Today, we challenge you to.
Thank an old teacher.
Back in February, I got a random Facebook message from my 8th-grade English teacher, Mr. Gordon, telling me that he'd heard my name on the radio and that he was glad I was doing well for myself. I was pleasantly surprised and happy he remembered me. He was one of my favorite teachers, mainly because he devoted one whole class per week to letting us write in our writing journals. I was very busy at the time, so I forgot to write back to his message.

Until this month's GOOD challenge, that is. I started to think of all the books we read in his class that had stuck with me: One Flew Over the Cuckoo's Nest, Black Boy, To Kill A Mockingbird. I remembered all my writing notebooks that filled up at an alarming rate, and how much fun it was to decorate them. Mr. Gordon always encouraged us to make the journals our own.

A few days ago, I wrote him back with a message of appreciation. He hasn't gotten back to me yet, but judging by the delay in my response, I figure he has a few months of leeway.




Ready, set, go! Good luck completing today's challenge. Share your experience on Twitter, Tumblr, and Facebook by using the hashtag #30DaysofGOOD, or let us know how it went in the comments section below.
Tomorrow's challenge: Go to a neighborhood business you've never been to.