Articles
A Massive Missed Opportunity
The Venice Architecture Biennial balloons, turns inward at the same time In the month or so since its opening, the current Venice Architectural Biennial has netted several articles and blog posts documenting every last inch of the show-and that's saying a lot, because it's enormous. Like its sibling,..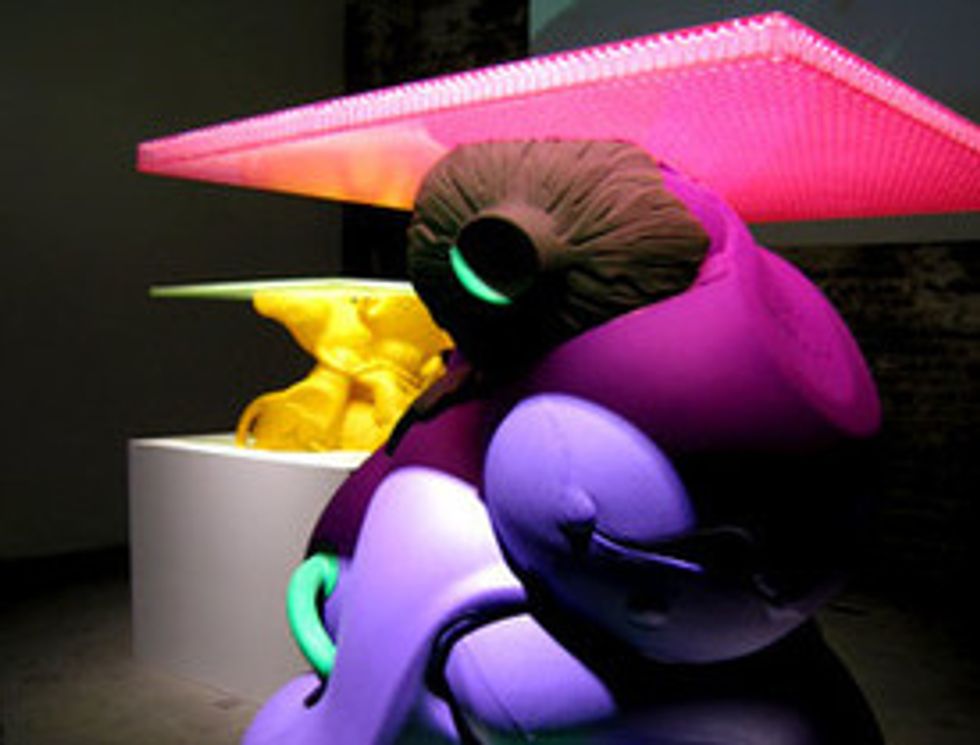 The Venice Architecture Biennial balloons, turns inward at the same time
In the month or so since its opening, the current
Venice Architectural Biennial
has netted several articles and blog posts
documenting
every
last
inch
of the show-and that's saying a lot, because it's enormous. Like its sibling, the
Art Biennial
(beginning in June 2009), it easily fills a cavernous old dockyard and overflows into nearby gardens stuffed with over 30 pavilions, each dedicated to work from a certain country.Despite the sprawl, however, the show still hasn't arrived. The architecture exhibition is stuck where the art extravaganza was 50 years ago-an experiment in style and substance looking to find its place on an enthusiasts's calendars. If this year's model of the Architectural Biennial is any augur, it's got a long way to go before it becomes a proving ground for young talents.The show's a mess-a mixture of self-serious but lame contributions by famous architects, well-meaning but middling exhibits, and individual bright points, overshadowed by dull company.The problems begin in the
Arsenale
, the show's largest single exhibit, curated by show director Aaron Betsky, who also heads the
Cincinnati Art Museum
. Upon entering, we're dutifully told that buildings aren't the point of architecture, because buildings are just a shadow of what inspired their design in the first place. You'd forgive this rhetoric if the show weren't a mash of C projects by A-list architects. On purely formal grounds, a couple projects intrigue, such as
Greg Lynn's furniture experiments
made from melted plastic toys (see above), and
Frank Gehry's use of cracked earth
to render his familiar billowing forms (see below). Most of them, however, suffer the curse of big budgets paired with small ideas: Coop Himmelb(l)au, for example, invites you to step inside a big jellyfish and grip a couple of handles, while monitors and speakers above register your heartbeat. There have to better ways to take your pulse-without lowering it in the bargain.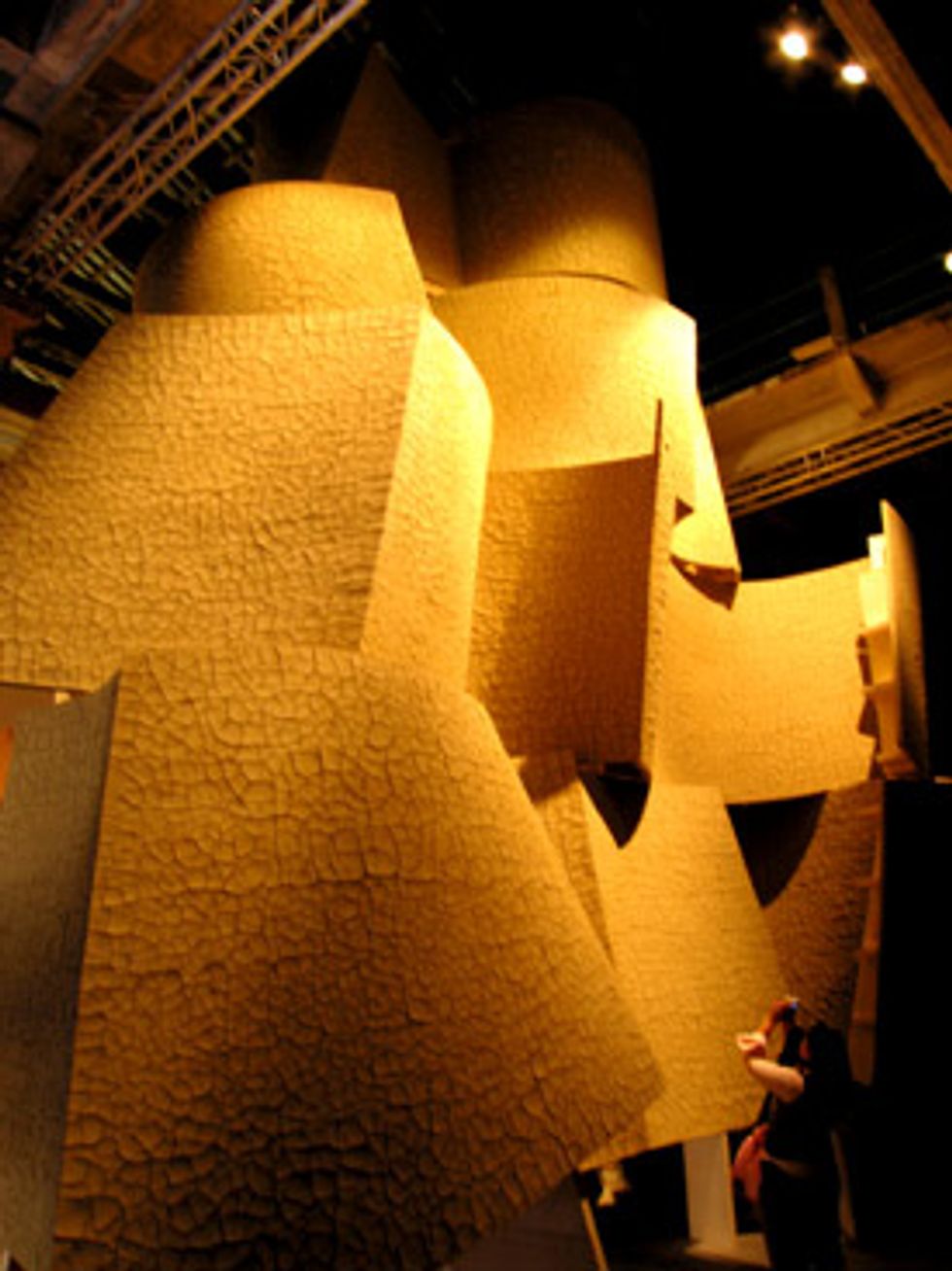 ---
Watching these architects tangle themselves into such obscure rhetorical knots based on invented, theoretical issues, is painful. (In explanation of the Coop Himmelb(l)au piece, the curators offer: "The architectural object becomes a way of communicating from body to body." As opposed to sex, perhaps?) Meanwhile, the planet is burning in the heat of our own consumption, and, after 200 years, the global power balances are shifting away from the West. Architecture can readily provide at least a viewpoint on all these issues-good architects often do, even in the abstract. Are these real-life phenomena not good enough fodder?By contrast, the country pavilions leave behind such navel gazing to engage with the world. These exhibits are more important-though in the urge to be earnest, they can fail to be inspiring. Take the Danish pavilion. Titled "Walk the Walk," it's an exhaustive list of global warming's perils, literally spelled out as text on the walls. It feels like you've been hit with a shrink ray and cursed to clamor across the pages of a book you've already read. Other efforts are more alluring, albeit ironic: Germany's vaguely
Mad Max
-like show of slight, experimental eco-art pieces has, over its entryway, an enormous bank of spotlights-a physically uncomfortable reminder of the waste that defines our lives. The Japanese pavilion succeeds in its modesty. Pencil drawings of fanciful tree houses and other utopian schemes are so faint that they disappear from a few feet away-a soothing relief simply by virtue of its slightness.I left this year's Biennial (which runs until Nov. 23) wishing it had a more conscientious, unifying organization. In the gardens, for instance, the curators could have doled out to each country specific environmental problems to interpret as they saw fit. But, with so many disparate voices competing for attention while saying the same thing, the cumulative effect is noise without insight.Thus, the show's most thought-provoking point is unintended: It's a fitting metaphor for the status quo. Countries squabble over prominence and stars puff out their chests; meanwhile, the real problems rocket out of grasp.