Articles
Does raising expectations change outcomes?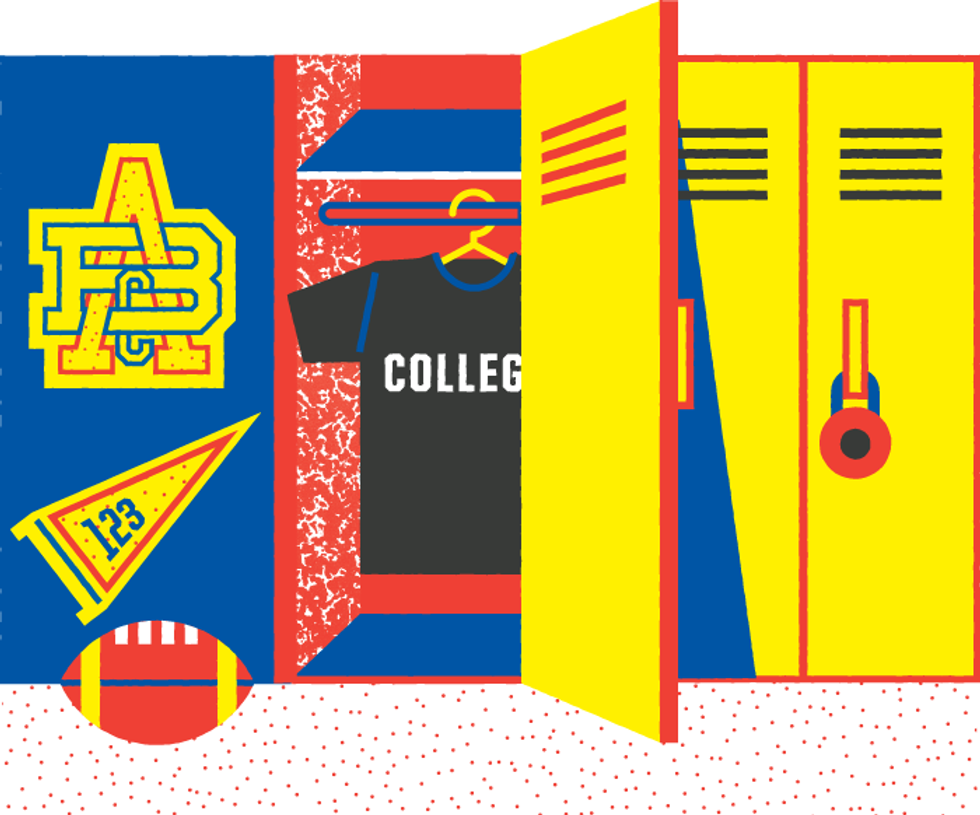 Does raising expectations change outcomes?

---
A mantra of Miriam Nightengale, principal for the past six years at Martin Luther King, Jr. High School for Law, Advocacy and Community Justice in New York City, is that all students have aspirations, they just aren't always sure how to reach them. It was a belief she relied on heavily to orchestrate a dramatic school turnaround upon arriving at the small secondary school on Manhattan's Upper West Side as its third principal in two years.
The school transformation hinged on one big idea: "This school needs a story for its kids, and the story needs to be college," she explains. Nightengale entered a school with a graduation rate of roughly 30 percent, with a measly 34 of its 500 students on track for college and a culture plagued by gang violence. Today, the school boasts an 80 percent graduation rate—with every single one of those students applying to college.
Nightengale is part of a growing number of educators who believe that changing the expectations that students have for themselves pushes them onto a new path of achievement. A road that once ended in high school has now been paved straight through college and beyond. It's a powerful narrative that has been employed for years in middle- and upper-class homes and is now finding its way into traditional public schools and charter schools that serve disadvantaged youth from backgrounds where college is commonly perceived as being out of reach.
"A lot of people will say to us, 'Well, college isn't for everyone,'" explains Eric Adler, the co-founder of the SEED Foundation, which runs charter boarding schools in Baltimore and Washington, D.C. "My response to that is that if you poll everyone for whom college is a possibility, pretty much all of them choose to go. The overwhelmingly majority of people who don't go to college don't go because they can't go."
Like KIPP charter schools, which tell incoming 5th graders the year in which they'll enroll in college (this year's crop, for instance, will matriculate in 2018), SEED schools are "unabashedly and unashamedly college prep," as Adler puts it. At SEED, dorms are broken into houses of 14 students that are named after colleges, with the walls festooned with pictures of that school's campus. Typically, the resident assistant who lives in the dorm is an alumnus of that school, and he or she is among the college-associated entities that the students interact with on a daily basis.
SEED creates a tight-knit second family for its students, where younger kids see older ones applying and getting into colleges. Alumni come back and discuss their transitions to and experiences after college. And once students graduate and matriculate to college, SEED still keeps tabs on them, helping them to get the most out of their experience and making sure they're able to afford higher education. Students are exposed to a set of values that are likely different from the ones they were brought up with and that are constantly reinforced. "We create an environment where it's safe to be academic," explains Adler. "There are certainly a lot of places in the city where being a kid and reading and doing your homework is not the safest thing to do."
That's a situation more similar to what Nightengale was up against. She had help in her plan to create a college-going culture from an organization called the College Summit. The nonprofit, which was selected by President Barack Obama to receive a share of the money from his 2009 Nobel Peace Prize, specializes in helping public schools that serve predominantly low-income populations.
Currently operating in 180 schools nationwide, the College Summit imposes important mindsets on the schools it works with: First, as its founder J.B. Schramm describes, "There needs to be a shift in seeing the school as a destination to seeing it as a launch pad, it's defining a new measure of success." Second, it forces all students in a school to think about post-secondary education by exploring their options, learning styles, and goals. Next, it trains teachers as emissaries of the counseling office to preach the gospel of college to more than the 10 to 15 percent of students who wander over on their own for advice on higher education. Most importantly, it helps schools identify its most influential students, converts them to a college-going mindset, and then has them spread the word.
"We train them to guerilla market college-going culture peer-to-peer," says Schramm. "That's done through a process involving serious introspection, narrative writing, as well as goal development with a college counselor, and group work with peers, in terms of coming up with strategies for their schools."
Schramm's discussion of the College Summit's methodology parallels what Nightengale describes about the process she spearheaded at MLK High School. As Schramm notes, at a school that shoots only to get its students diplomas, that goal seeps into every decision made in a school. Ratcheting the expectations upward and offering curriculum, such as Advanced Placement courses, which expose students to college-level concepts, redirects students' trajectories towards college.
"When I came here, I had to change things around because the students came in not necessarily with that expectation of going to college," Nightengale says about MLK, which, in 2007 was honored by U.S. News and World Report as one of the best high schools in America. "I had to change the wheels on the bus while it was rolling."