Articles
Dietary Supplements: The Colombian Ambassador's Insect Banquet
Palm oil, hot sauce, and a giant citrus Sphinx are on the menu in today's daily roundup of what we're reading at GOOD Food HQ. Enjoy!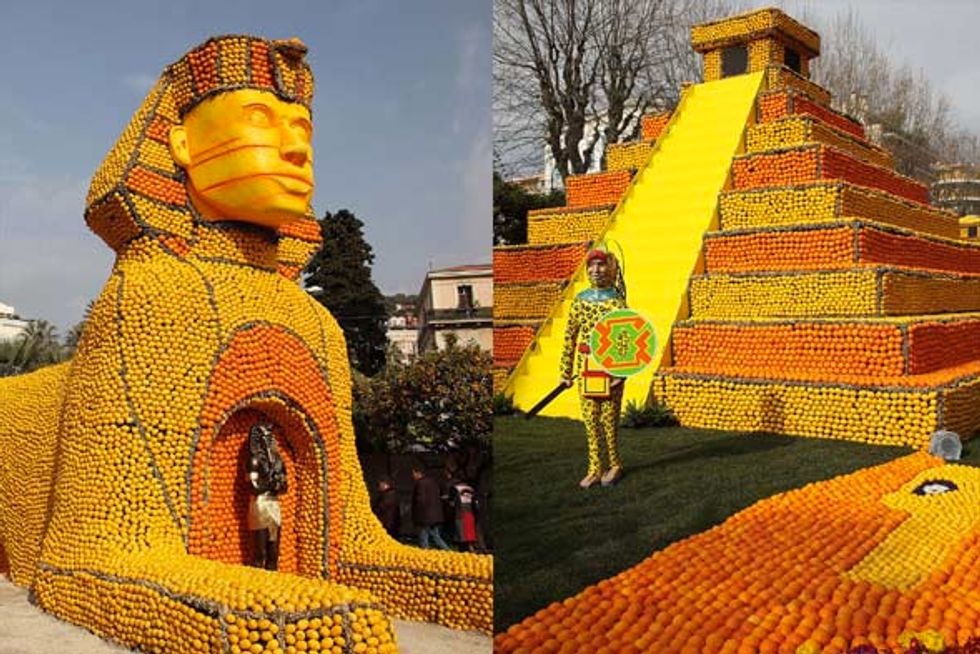 "At night, the Huy Fong customer service line rings off the hook with drunken pledges of devotion." Tales of a hot sauce visionary.
---
Is sugar better for you than high fructose corn syrup? What about agave? Mother Jones investigates sweeteners, and determines that, at the end of the day, they're all poison.
Fresh blood oranges and shrimp scampi on prescription: Culinary Institute of America students take on hospital food.
The dead sardines of Redondo Beach, California, are to be turned into fertilizer.
"Apparently poo-eating accounts for about eighty per cent of all food-related illness."
After learning about how harvesting palm oil endangers orangutans in Girl Scouts, two 15-year-olds are campaigning to get palm oil removed from Girl Scout cookies, and they need your help.
"Hesitantly, I pop her into my mouth; she crunches and crackles between my teeth, releasing a welter of salt and black treacle." Eating "big-ass ants" with the Colombian ambassador.
Today's image shows citrus sculptures based on the "Great Civilizations" theme of this year's Lemon Festival, in Menton, France.
Dietary Supplements is a daily round-up of what we're reading at GOOD Food HQ.
Photo: WENN.com viaSlashfood.