Articles
Education: Morning Roundup
\r\n\r\nMorning Roundup:\r\n\r\nFrom The New York Times: Large High Schools in the City Are Taking Hard Falls\r\nClosing New York City...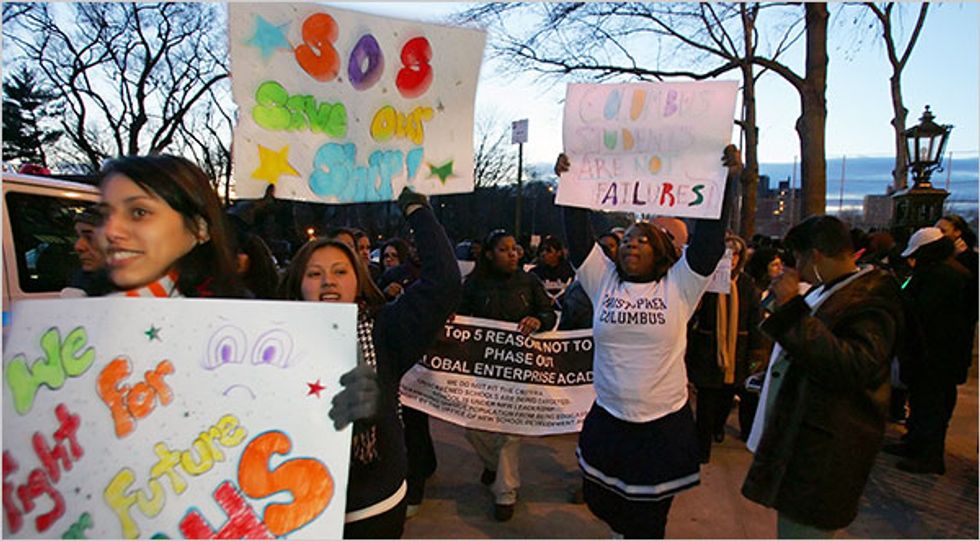 ---
Morning Roundup:
From
The New York Times
:
Large High Schools in the City Are Taking Hard Falls
Closing New York City schools for poor performance, especially large high schools, has been one of the most controversial hallmarks of Mayor Bloomberg's control of the school system. And it is taking on a new urgency, both in New York and around the country, with the Obama administration putting a premium on "school turnaround" policies in its nationwide competition, called Race to the Top, for billions of dollars in federal education grants. This year, the city has proposed phasing out 20 schools, the most in any year. It is also the first year in which the city is required to hold public hearings at each school proposed for closing, as a result of a change in the mayoral control law that resulted from complaints about an insufficient role for parents.
From
The Washington Post
:
Rise in teenage pregnancy rate spurs new debate
The pregnancy rate among teenage girls in the United States has jumped for the first time in more than a decade, raising alarm that the long campaign to reduce motherhood among adolescents is faltering, according to a report released Tuesday.
From the
Los Angeles Times
:
Dictionary definition raises ruckus at Menifee school
The school district pulls the Merriam Webster 10th Collegiate editions off classroom shelves for study by a newly formed committee after a parent complains about explicit definitions of sexual terms.
From the
Los Angeles Times
:
Female teachers may pass on math anxiety to girls
After a year in the classroom with female teachers who say they are anxious about math, girls are more likely to share that attitude-and score lower on tests, researchers say.
Photo
via