Articles
Further Afield: Unconventional Classroom Spaces
Today, learning isn't confined to classrooms, study halls or libraries. Read about innovative places to inspire a field trip or study of your own.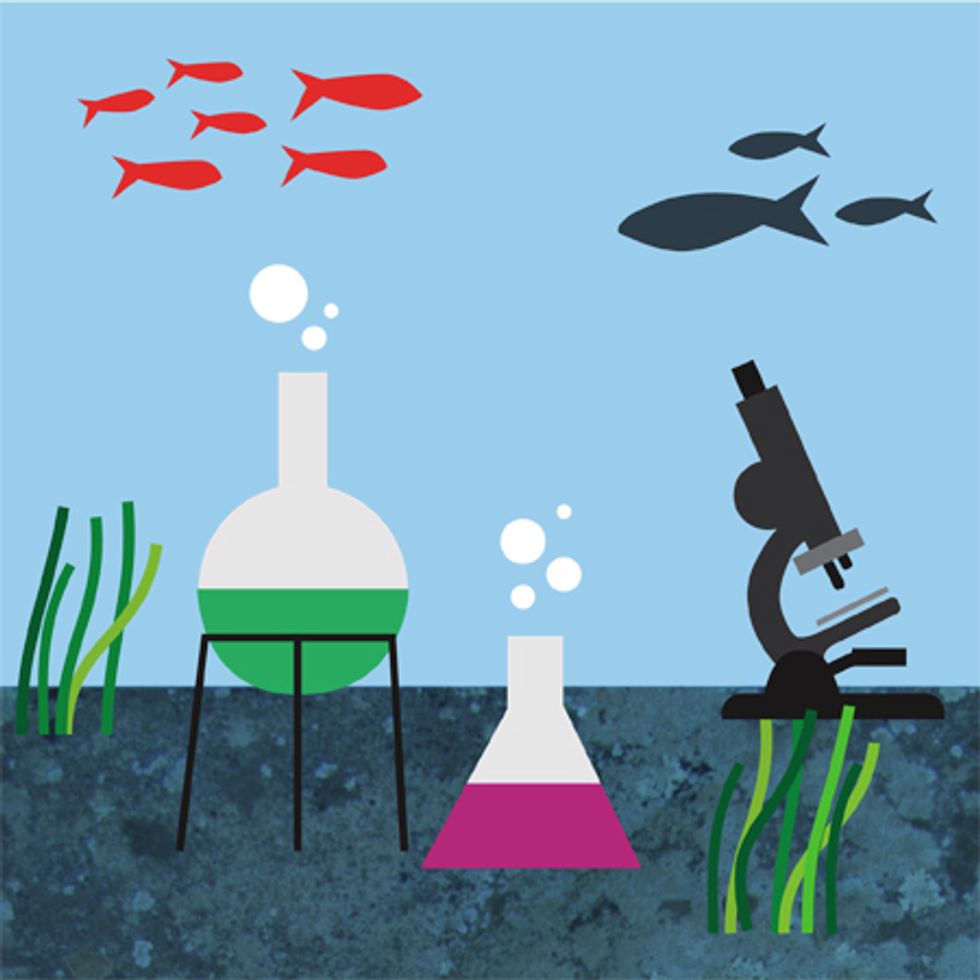 This post is in partnership with Pepsi Refresh Project

---
Today's learning experience is no longer limited to desk in a classroom, study hall, or library. Read about innovative, unexpected places to learn, discover, and explore that may inspire a field trip or a community movement of your own.
Inspire the next generation
A variety of programs across the United States allows students of all ages to put on their thinking caps and discover their inner techie or scientist. At the creativity- and technology-focused Zeum: San Francisco's Children's Museum , kids and teens can attend creative field trips to learn stop-motion animation, produce a music video, and learn computer programs like Photoshop and Scratch. In the Midwest, Chicago's Field Museum hosts a semester-long Youth Design Team for teens, during which the accepted students acquire the experience of a scientific curator by helping turn ideas into museum displays.
There are number of summer manufacturing camps across the United States sponsored by Nuts, Bolts and Thingamajigs , an organization which aims to inspire the next generation of engineers, inventors, and entrepreneurs. Through hands-on workshops, young students ages 11 to 15 get to work with machinery and help develop products while also learning how businesses work. One program called Girls Adventuring in Design Engineering & Technology , or Gadget, aims to expose girls to the world of manufacturing, a field that's considered to be dominated by men. The 2011 camp sessions are over, but stay tuned for the 2012 season.
If the child in your life can't get enough of Wall-E, Sciensational Workshops for Kids, Inc . in New Jersey offers a variety of hands-on workshops in building robots and in other subject matters that may pique the interest of mini-scientists: dinosaurs, space, and castles.
Year-long outdoor classroom
With the help of a $50,000 Pepsi Refresh Project grant , Adrienne Romanowicz, a parent, volunteer, and project chair for Tapestry Charter School in Buffalo, New York, has been busy this summer hammering out details for construction of an outdoor "green learning structure." The structure will be built over five days in September with a crew of parents, teachers, and AmeriCorps volunteers. It will include a substantial playground, a community garden where students can learn how to grow vegetables and farmers markets can be held, and an outdoor classroom that will have a weather center outfitted with donated rain barrels.
Once built, the curricula for science, math, weather, and nutrition will evolve, and Romanowicz hopes that the learning will continue outdoors throughout the long western New York winters. "We want our kids to be out there in the winter, boots and mittens on, and learning about the Aztec growing cycles and understanding the weather," she says.
Providing a space where students can learn about proper nutrition and the importance of local food is paramount to Romanowicz. "We're surrounded by urban [food] deserts," she says. "The most important thing for me is that the children know where their food comes from and take that knowledge back to their families and community."
The surf-and-turf experience
Located off Virginia's Eastern Shore, the Marine Science Consortium offers a number of experiences that explore the area's coastal and marine environments for children and teens, college students, and adults. The non-profit environmental learning center and field station holds day camps or weekend-long workshops that may include trawling for marine creatures on a research boat, kayaking through the tidal creeks, or learning about the surrounding environs through nature hikes. For the adults, workshops explore how to make a basket found with local marsh grass and oyster shells or build your own skin-on frame kayak, or provide an ecology lesson via a kayak tour through the Pocomoke River .
If you ever wanted to be a marine biologist, you can indulge your dreams of going 20,000 leagues under the sea through MarineLab , a program of the non-profit Marine Resources Development Foundation based in Key Largo, Florida. The organization offers a variety of programs for children, from snorkeling day trips to extended trips that incorporate studying seagrass, mangrove, and coral reef ecology, as well as SCUBA programs for high school students who are certified. Through its Reef Check EcoDiver Program , divers can also help survey the coral reefs by learning how to check their health through the globally standardized Reef Check methodology . Like an aquatic park ranger, you get to help save the seas while swimming with underwater dwellers.
Read more from the GOOD Guide to the School of Life here .