Articles
GOOD Citizenship Task 8: Help Someone Today #30DaysofGOOD
Inspiring change can start with just one action.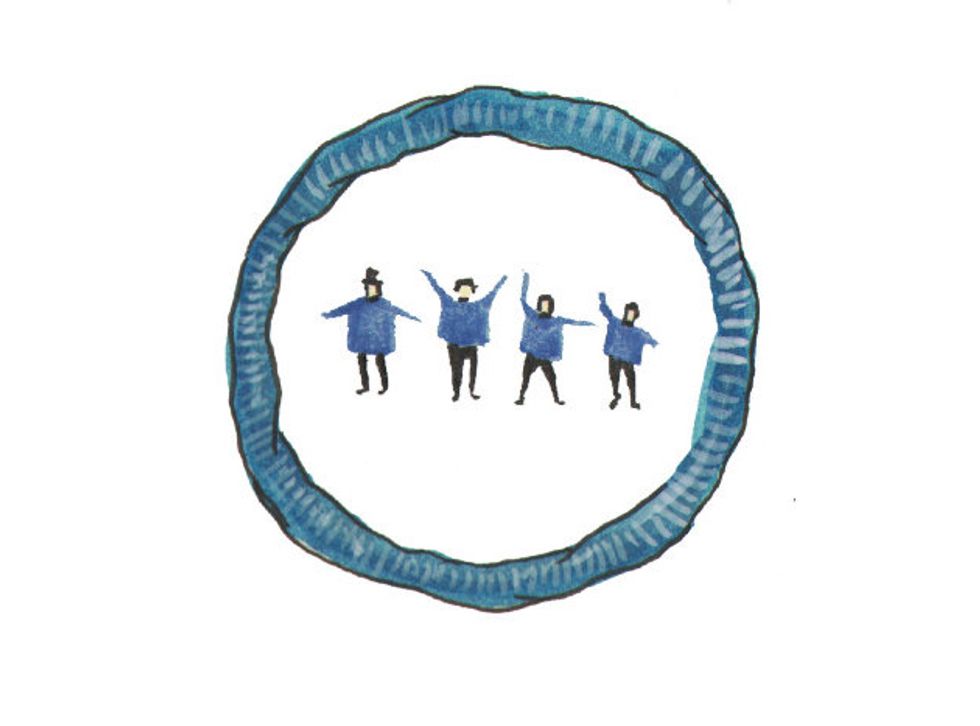 Things are easier said than done, or so the old adage goes, and we couldn't agree more. That's why we do
The GOOD 30-Day Challenge
(
#30DaysofGOOD
), a monthly attempt to live better. Our challenge for February? GOOD citizenship.
Help someone today.
---
Too often we race through life at breakneck speed, ignoring the people that fill our days. Cities like New York and Los Angeles in particular can make you feel like you're alone in a crowd. But you hold the power to change all that. Being a citizen entails social contributions as well political ones. Every little social transaction, positive or negative, carries over to the next; eventually coloring all of society. Help spread good not only within your friends and family, but among neighbors and strangers as well.

Pay it forward by holding open a door. Say please and thank you to your waiter, your barista, and your garbage man; simple courtesies are so often overlooked. Start up a conversation in the checkout line.

More ideas to kick-start your kindness:
- Praise someone where others can hear it.
- Treat a homeless person with dignity. Make eye contact, say hello.
- Offer someone a ride.
- Give an elderly neighbor your phone number so they can call you in an emergency.

It doesn't take much to reach out to neighbors and strangers. Little actions help create a community that nurtures human connections and interdependence. And who knows? That smile you passed on the other day may come back to you.










Learn how to live like a citizen at The Guiding Lights Weekend conference on creative citizenship March 8-10 in Seattle.
Propose an idea to promote GOOD Citizenship where you live for a chance to win $500 to make it happen.