Articles
GOOD Event: Help Us Build an LAUSD School Garden
We'll be building one of the winning designs from our school garden project this Saturday in downtown Los Angeles. Join us!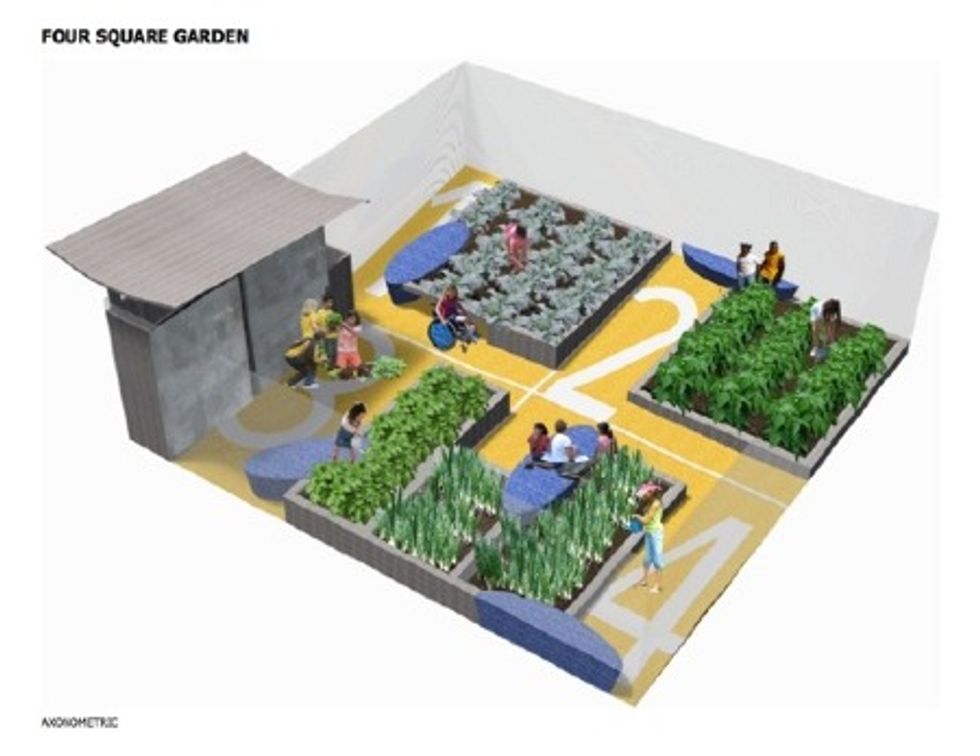 This weekend, GOOD is building the first of five school garden designs submitted as part of our project Design a School Garden with LAUSD (and We'll Build It). And we need your help! We're looking for members of the GOOD community to assemble and plant the school garden in downtown Los Angeles as part of a city-wide day of service on Saturday, January 15.
---
As you'll remember, last April we launched a project asking designers to design a modular school garden that could be installed at any LAUSD school. We received 40 excellent submissions and, with the help of our esteemed judges, selected five finalists and one special commendation. Those five finalists participated in a design workshop hosted by Mia Lehrer + Associates, where they learned more about LAUSD's approved materials and requirements. Over the next few months, they refined their designs.
Last month the five designs were presented to LAUSD's sustainable schoolyards team, who helped to site the garden at the 28th Street Elementary School, an extremely ethnically diverse school of 900 students in downtown Los Angeles. The school's principal, Rigoberto Rodriguez, selected the Four Square Garden (more details here), designed by Jill Desimini, who actually lives in Boston but traveled all the way to Los Angeles for the workshop. And this weekend, with the help of local nonprofit L.A. Conservation Corps, we'll be building two of the 400-square-foot garden modules. This is part of a district-wide day of service in honor of Martin Luther King, Jr.'s legacy, and Mayor Villaraigosa is even scheduled to stop by.
Build a School Garden with GOOD and LAUSD
Saturday, January 15
8 a.m. to 3 p.m.
28th Street Elementary School
2807 Stanford Avenue, Los Angeles, 90011
Here's a map





No need to RSVP, just show up during the workday ready to do basic construction, painting, cleanup, or planting. If you have tools or painting supplies, bring them. And don't forget a hat, sunscreen, and a water bottle.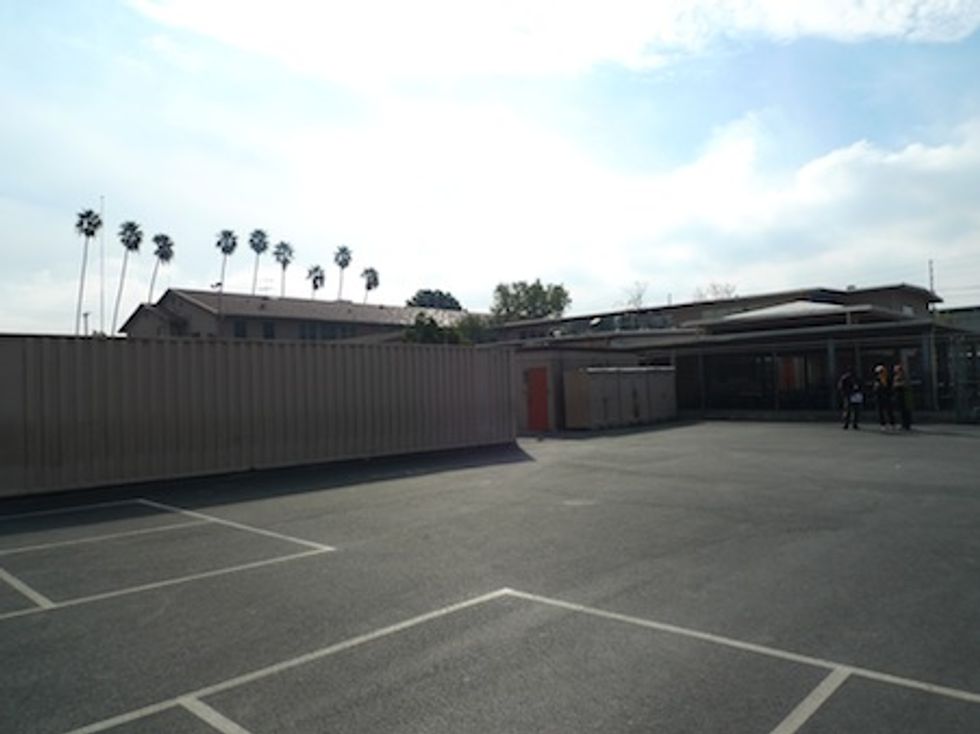 Our "before" photo taken during a meeting with facilities and maintenance to get the gardens measured out.
We're just looking for water for our volunteers. If you can help, leave a comment or contact Alissa directly at Alissa[at]gelatobaby[dot]com. We'll include your name and your business prominently in our event coverage.
-Music! Thanks to our DJs who are graciously donating their time: Bennett Schimd, Sara T. from Indie 103, and Nicole Cifani!
-Breakfast! Thanks to Homegirl Cafe for donating breakfast for our volunteers!
-Water! Can you provide water for our volunteers throughout the day? Hopefully in a non-wasteful way?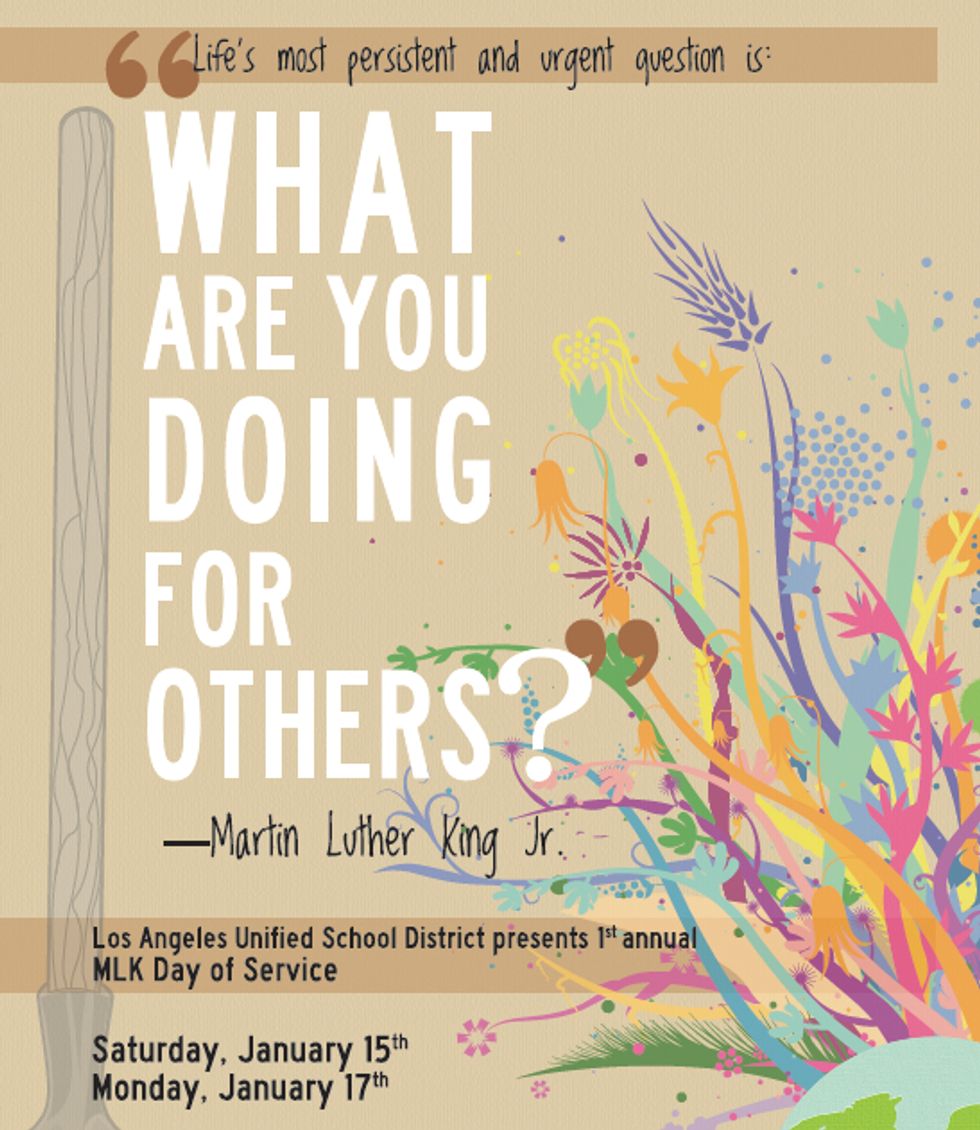 LAUSD day of service poster designed by El Camino Real HS student Monique Gruspe
We're thrilled to embark upon this project with LAUSD and hope you can be a part of it. Next up, a PDF toolkit containing all 40 submissions with great ideas for your school garden project, and more gardens installed. Please help us spread the word, and see you Saturday!