Articles
@GOOD Readers Answer: When Was the Last Time You Went to See a Doctor or Dentist and Was Your Visit Covered by Health Insurance?
Today on Twitter
we asked our followers
when they last went to see a doctor or dentist and whether the visit was covered by health insurance. We collected some of our favorite responses below. We ask a question to our Twitter faithful once a day, so if you're not yet following @
GOOD
, make sure to sign up and participate in the conversation.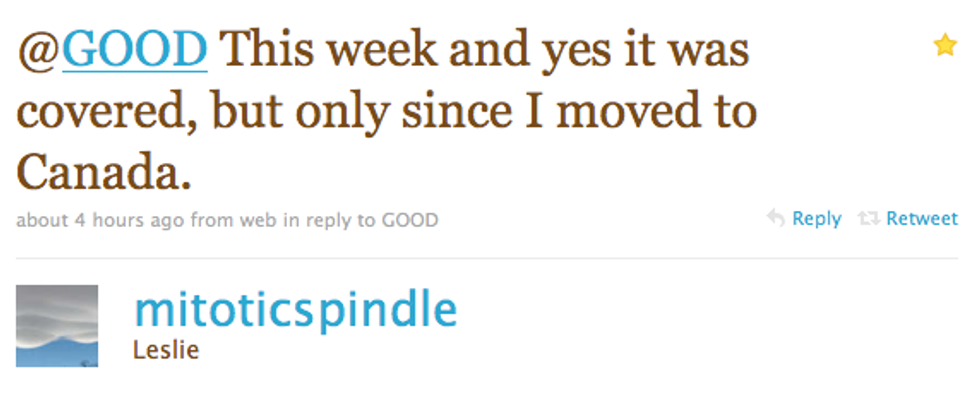 ______________________________________________________________________________________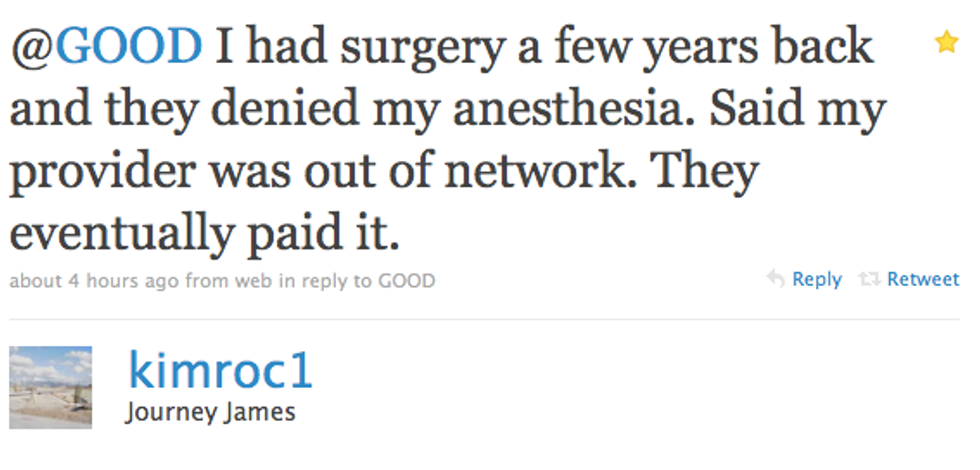 ---
______________________________________________________________________________________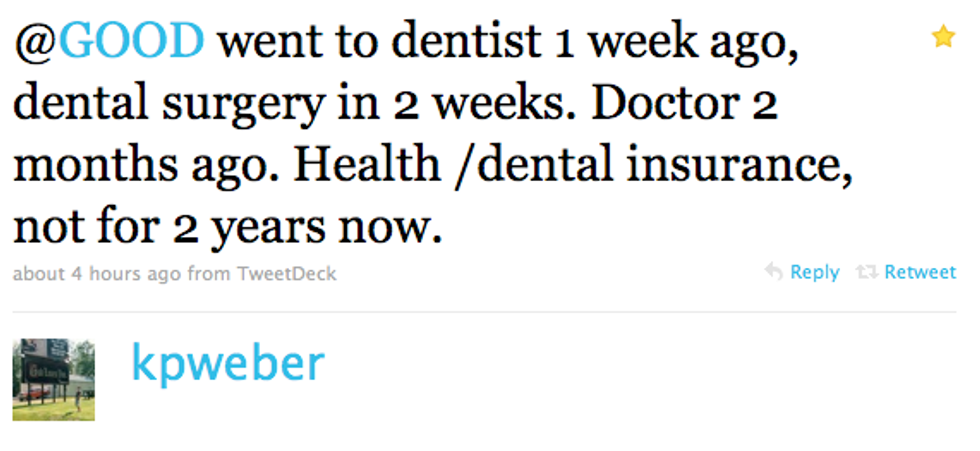 ______________________________________________________________________________________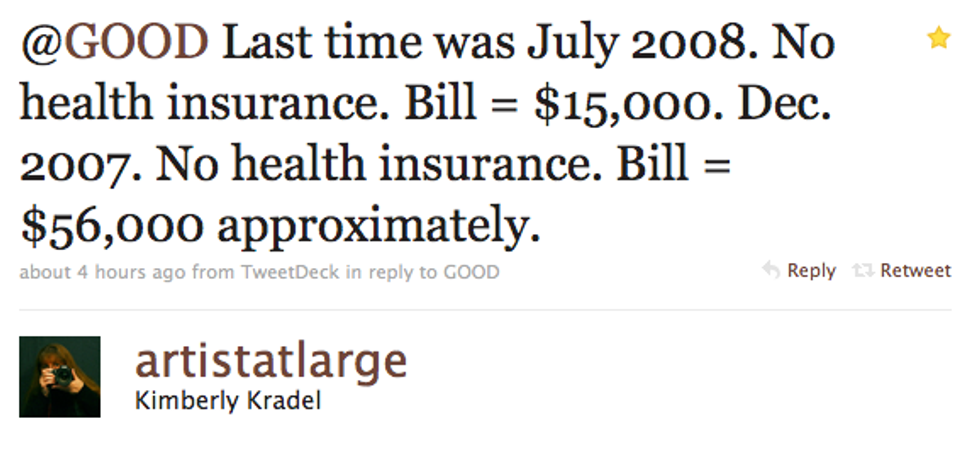 ______________________________________________________________________________________

______________________________________________________________________________________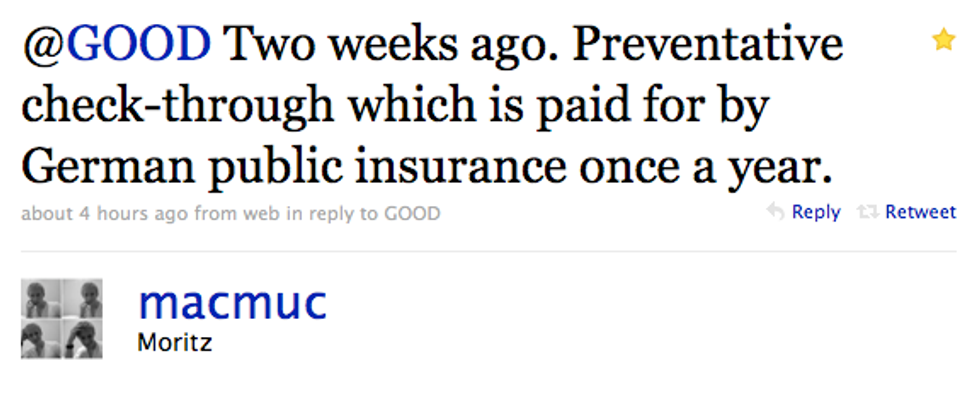 ______________________________________________________________________________________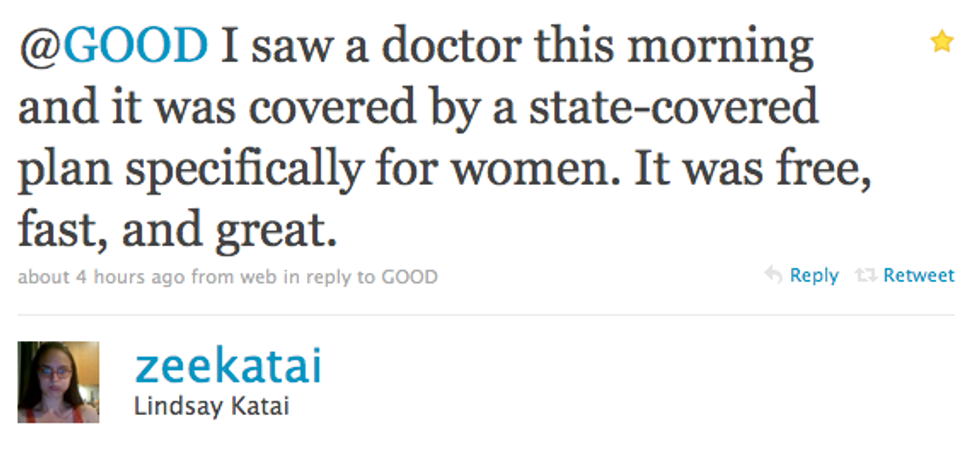 ______________________________________________________________________________________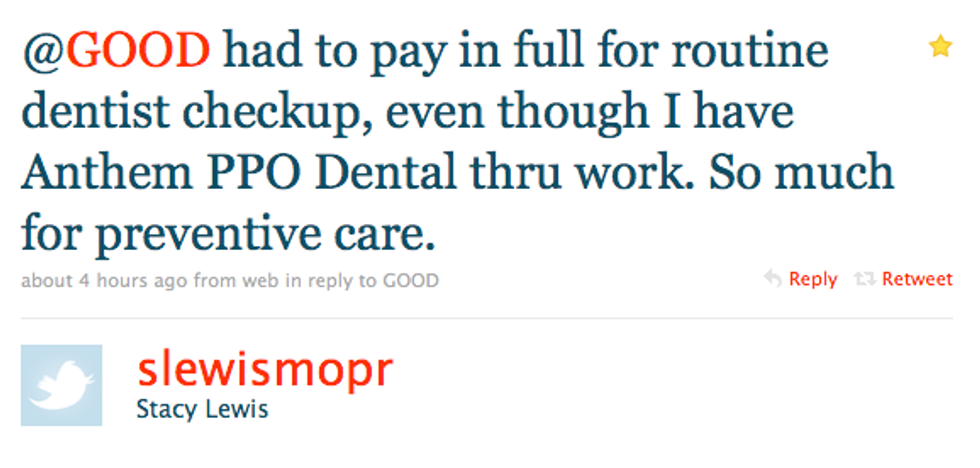 ______________________________________________________________________________________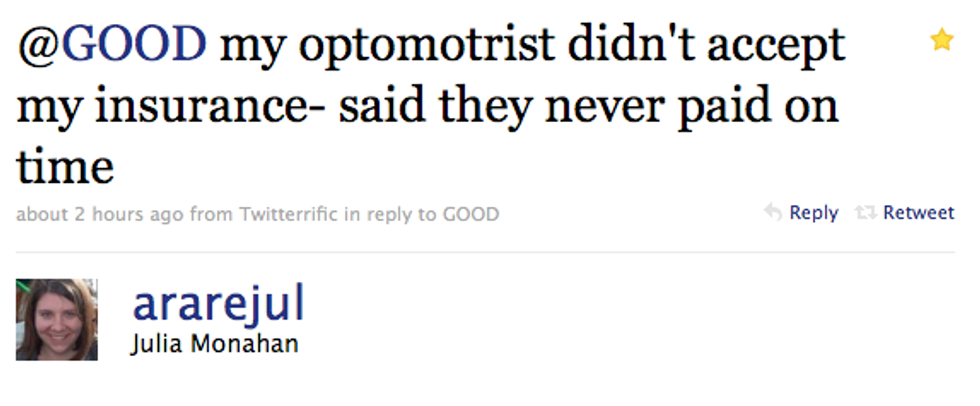 ______________________________________________________________________________________