Articles
Intermission: The Most Fabulous Version of Madonna's 'Vogue' EVERRRR
If you watch only one video of a 9-year-old going crazy to Madonna in front of a backdrop of Manhattan, make it this one.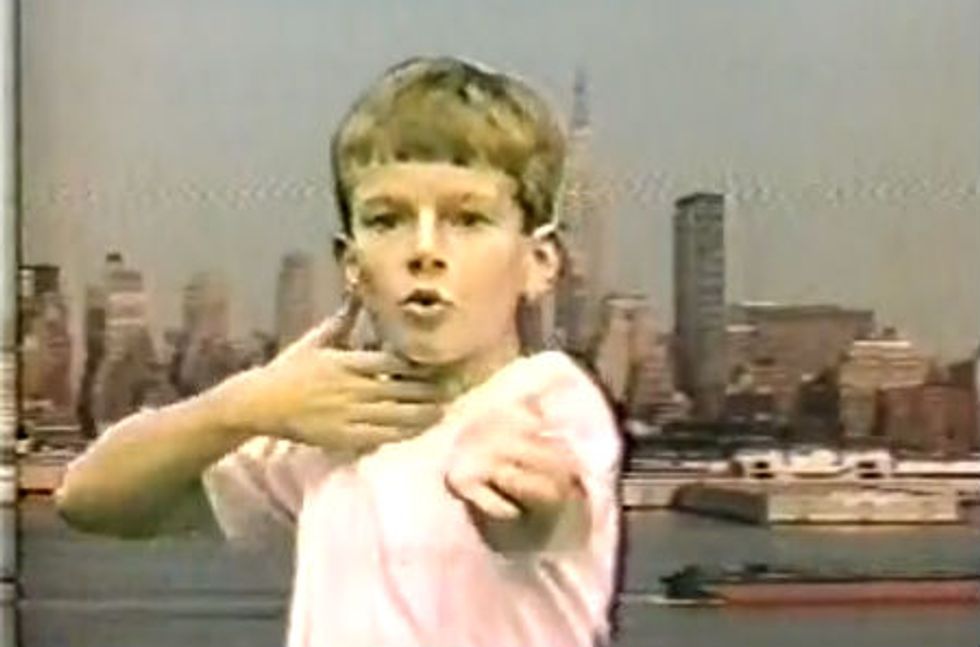 In 1991, Robert Jeffrey went on a family trip to the Hampton Beach Casino in Hampton Beach, New Hampshire. While his family took in the sights, Jeffrey found a stand that allowed people to lip sync to some of their favorite songs, including Madonna's mega-hit from the year before, "Vogue." The rest, as you can see in the video below, is fabulous, fabulous history. It's like everything great about the blog Born This Way condensed into four adorable minutes.
---
Jeffrey says he uploaded the video to his Vimeo page this week "in honor of the twentieth anniversary of Madonna's Truth or Dare and in celebration of Madonna's upcoming [film] W.E. ... [Madonna]changed my life and continues to inspire me just as much today as twenty years ago."
Enjoy the clip, and don't be embarrassed if it makes you want to dance—Jeffrey certainly isn't.
[vimeo][/vimeo]