Articles
Is the Charter School Boom Really Good for Kids?
The number of students enrolled in charter schools is higher than ever, but they're not an educational promised land.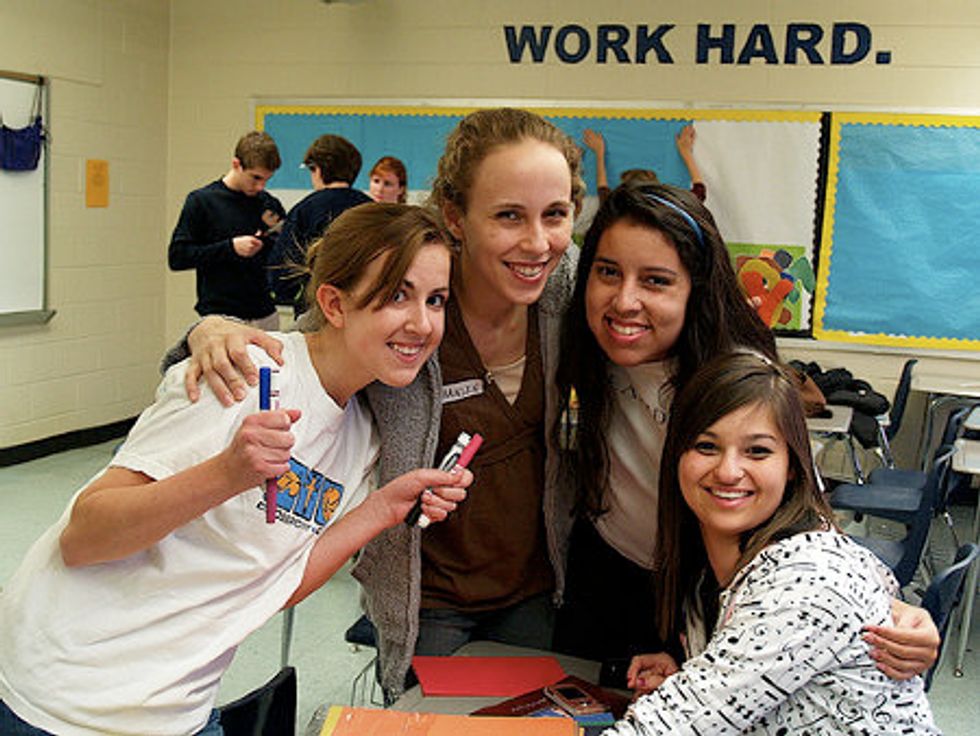 The
latest report
from the National Alliance for Public Charter Schools shows that the charter school boom is showing no signs of abating. In six cities—New Orleans; Washington, D.C.; Detroit; Kansas City, Missouri; Flint, Michigan; and Gary, Indiana—more than 30 percent of students now attend charter schools. In New Orleans, an astounding 70 percent of students are enrolled in charters. But, when it comes down to the sheer number of students attending charters, Los Angeles takes the enrollment crown.
Over the past decade, charter schools' growth in Los Angeles has been meteoric. In 1993, a year after California passed the nation's second charter school law, only 16 charters operated in the city, a mere blip on the region's radar. But, as of the current academic year, that number has ballooned to 183 schools, educating nearly 80,000 students. While charters are designed to facilitate innovation and academic success for students, not all charters are created equal, so the boom might not be entirely good news for kids.
---
Every city, including Los Angeles, has outstanding charter schools—like certain high-performing KIPP schools—but overall, charters have a mixed achievement record. Stanford's 2009 CREDO study, which remains the largest comparison study of charters and traditional public schools, found that only 17 percent of charters performer better than their traditional peers.
And beyond the academics, charters have a slew of other problems. A recent report by UCLA's Civil Rights project called racial segregation in Los Angeles' charters "apartheid", while a UC Berkeley study called out the extremely high teacher turnover rates at many charters.
And while they offer more personalized learning experiences, charters aren't immune to the pressures of standardized testing. Earlier this year, Los Angles Unified superintendent John Deasy revoked the charter of six Crescendo charter schools after news broke that cheating on state tests was widespread. Some of the city's charters have also had issues staying financially solvent. In 2010, a group of wealthy philanthropists, including former mayor Richard Riordan and billionaire Eli Broad, had to pitch in millions to save ICEF public schools. The 15-school charter operator didn't have enough cash to make payroll—what would have happened to the students enrolled in ICEF schools if no one had stepped up to save the day?
It shouldn't be shocking that charter schools have many of the same problems as other public schools. Yet, the perception that the charter label means a well-functioning, effective school persists. If that were the case for the majority of charters, their rapid spread would be serious cause for celebration.
The question too few people are asking is what's happening in those highly effective charter schools to make them work so well? Instead of ensuring that those ideas are passed back to traditional schools and to other charters, districts are handing out new charters like candy, creating an atmosphere where pretty much anyone with some semblance of a plan can open a school. Indeed, given that most charters are doing no better than traditional public schools—and are, in some cases, doing worse—we might be wise to hold our applause.