Articles
LAUSD's New Temporary Classrooms Feature Stunning, Sustainable Architecture
Replacements for the sad, sagging trailers seen on many Los Angeles campuses are vibrant, beautiful structures designed by the city's top architects.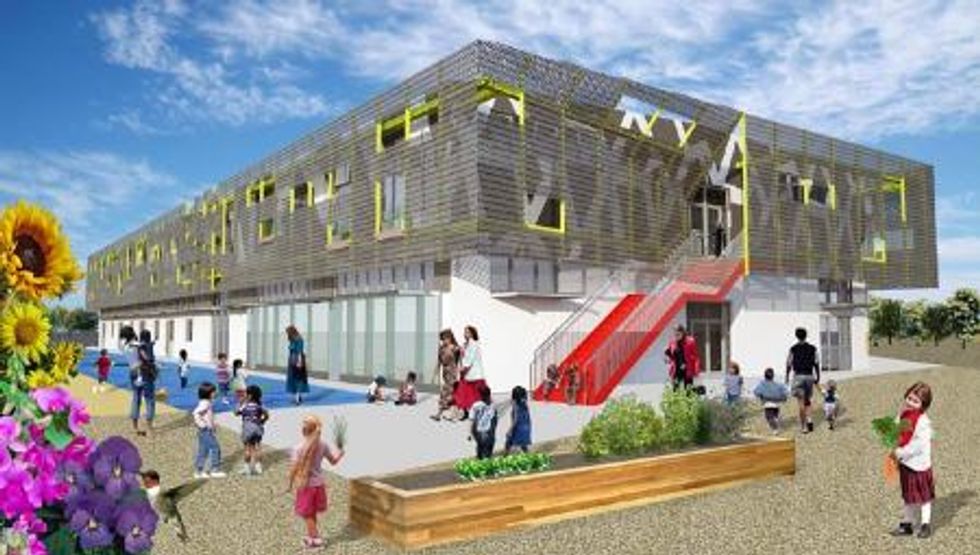 It's a frustrating fact that much of the learning at Los Angeles schools takes place inside dismal temporary buildings—those relics of the slide-rule era. More than 9,000 of the buildings are currently found on LAUSD's properties, a staggering amount when you consider that LAUSD manages 730 total schools. But this won't be the norm for long, thanks to a smart move by the district's new facilities leadership. Launched as part of LAUSD's massive effort to improve campuses across the county, three Los Angeles-based architectural firms—
Hodgetts + Fung
,
Swift Lee Office
, and
Gonzalez Goodale
—have
designed structures
that are as flexible and affordable as trailers, yet are designed to feel more like a permanent part of the schoolyard.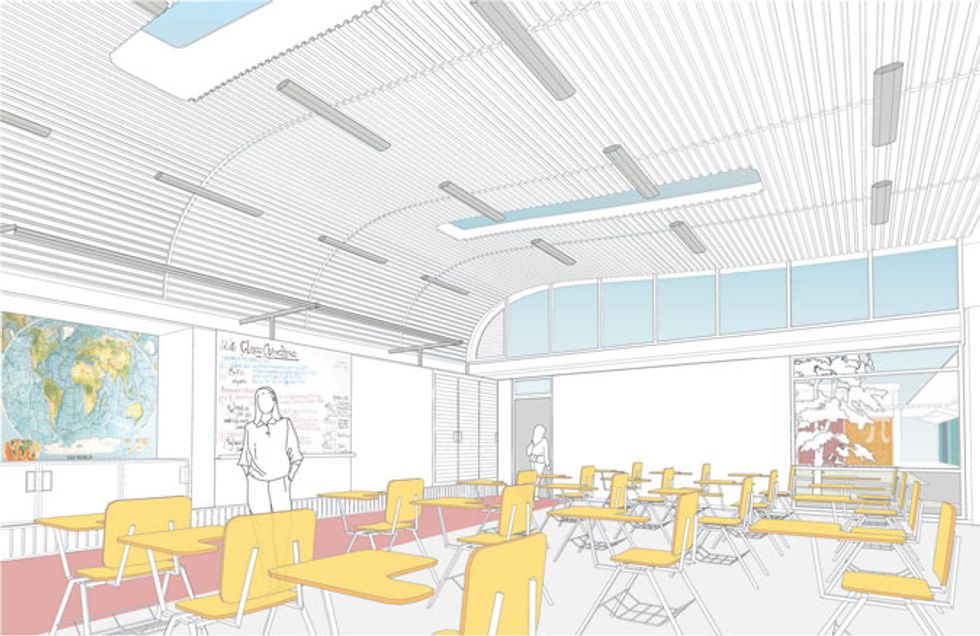 ---
With soaring roofs and airy interiors, these aren't typical classrooms—in fact, they look more like the houses you might find on the cover of Dwell. The resulting designs all include a focus on sustainable features like natural light, ventilation, and renewable materials, with radical visual cues like vertical gardens and solar panels that can help teach environmental lessons to the students within. Some of the larger structures have flexible enough interiors that they can fit up to 24 classrooms or be reconfigured into libraries or art spaces.
Like pre-fab houses, the buildings will arrive in a kit that can be assembled easily on-site. Plus, these three prototypes are more affordable than most off-the-shelf trailers. Although the cost to develop them is a bit higher than for typical temporary buildings, with mass production, the structures range from $270 to $400 per square foot.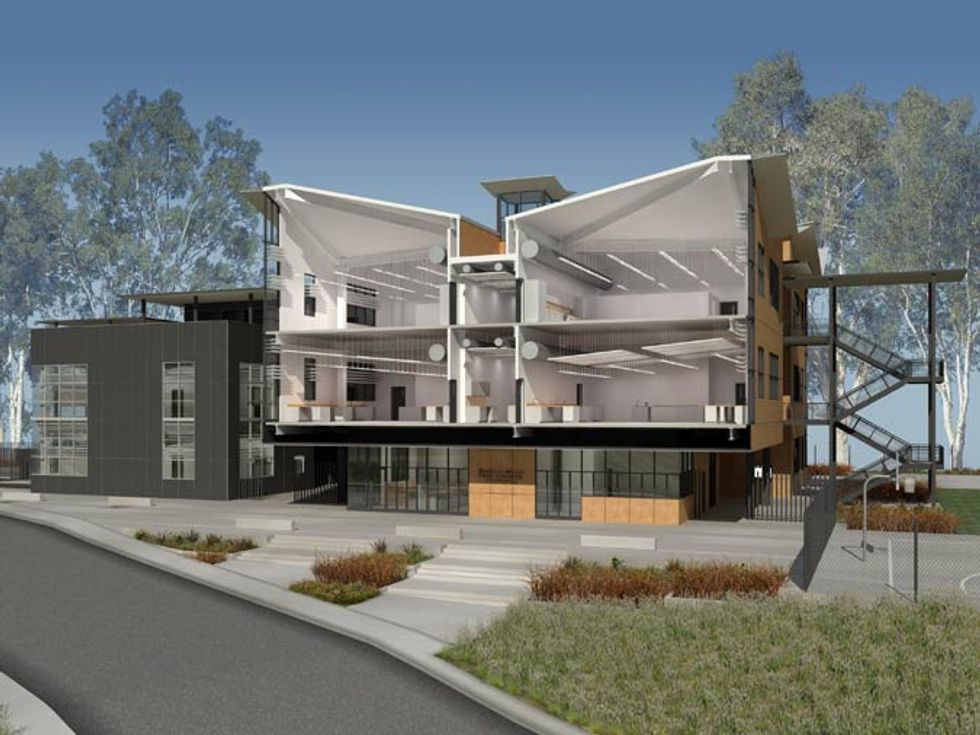 According to a story in The Architect's Newspaper, the sweeping change is thanks to LAUSD's new chief facilities executive, James Sohn, who actually brought in more architects to pitch ideas after the first round of proposals weren't innovative enough. Sohn also helped remove some of the restrictive bureaucracy like district pre-approval of firms, a lengthy process that would have kept some architects out of the running. Especially here in Los Angeles, where there's no lack of great architects who want to work with schools, let's hope this line of thinking keeps bringing smart architecture into our local learning environments.