Articles
LOOK: A Room with a Vision
Two years ago, Chris Paine, the writer and director of Who Killed the Electric Car?, purchased a mid-century modern house on...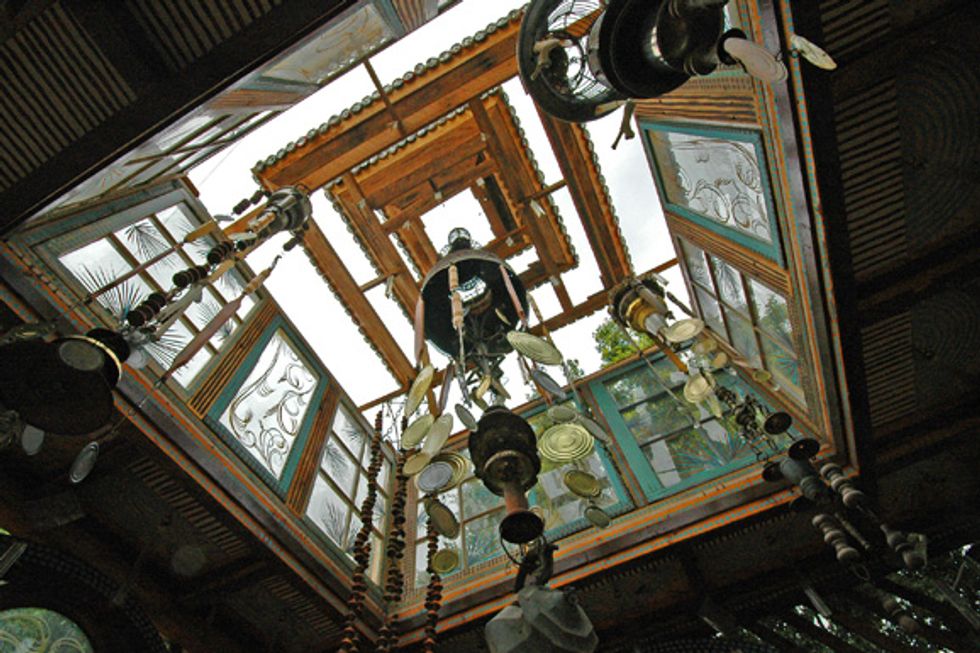 Two years ago,
Chris Paine, the writer and director of
Who Killed the Electric Car?
, purchased a mid-century modern house on a hillside in Culver City, California. He bought it not only as a new home for himself, but also a new space for his community-one that he envisioned as a melding of Moroccan and modern aesthetics, a paragon of environmental design, and hub of social discourse. He calls it the
Marrakesh House
, and he also calls it home."Originally, I thought of having a communal house," explains Paine, who noticed the similarities between Moroccan and Californian climates, topographies, and public-private courtyard spaces. "You know, living with friends and other people around me. But I didn't want to get into the politics of communal living." As he sees it, a central component of community is living by example. So, in fashioning a home that could double as an art venue or a meeting grounds for creative thinkers, Paine sought to incorporate sustainable design into every component of the property.With the help of project manager Shellie Collier and interior artist Charlotte Jackson, the renovation operated under a guiding principle of reuse-that is, the team didn't want the carbon footprint of implementing green redesigns to negate the benefits. So they purchased reclaimed barn wood and concrete from nearby construction projects; they maintained surrounding plant life and erected a raised-planter victory garden (designed with Los Angeles's low precipitation in mind); and they built fences out of the wood they gathered after pruning onsite trees.In the end, the process produced 75 percent less waste than a conventional renovation, and resulted in a stunning, colorful property that gets 60 percent of its energy from rooftop solar panels. Paine's home will now play host to conferences, film screenings, art shows, local weddings, and yoga classes, all the while serving as an object lesson in the aesthetic and environmental potential of sustainable design. "I wanted a house where people could come here and see things and say, Oh, wow, I could do that at my house. And I think that's what I have."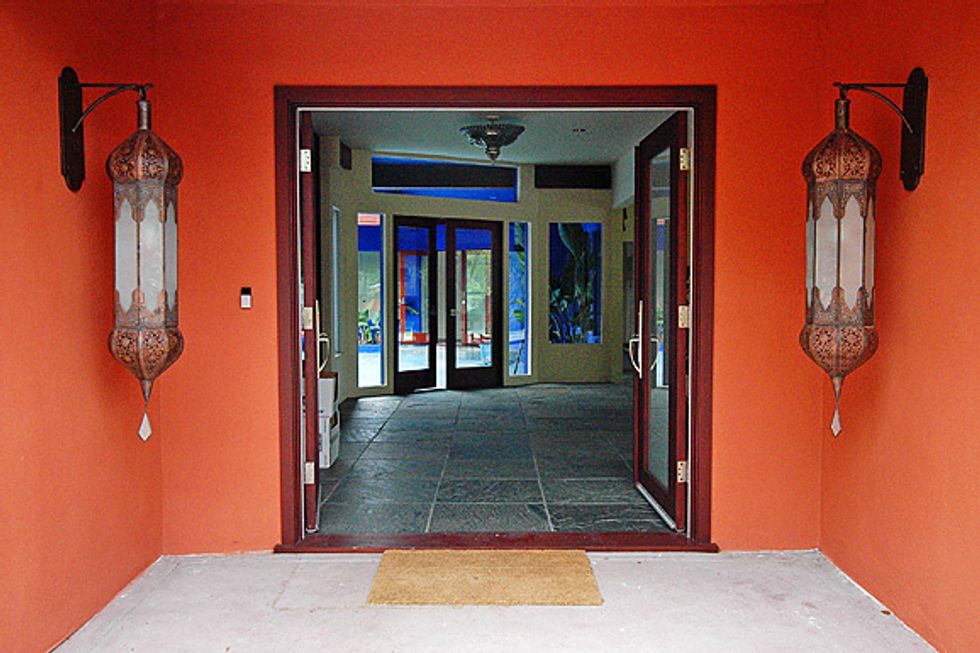 ---
The entrance to Marrakesh House features open doors and a warm welcome.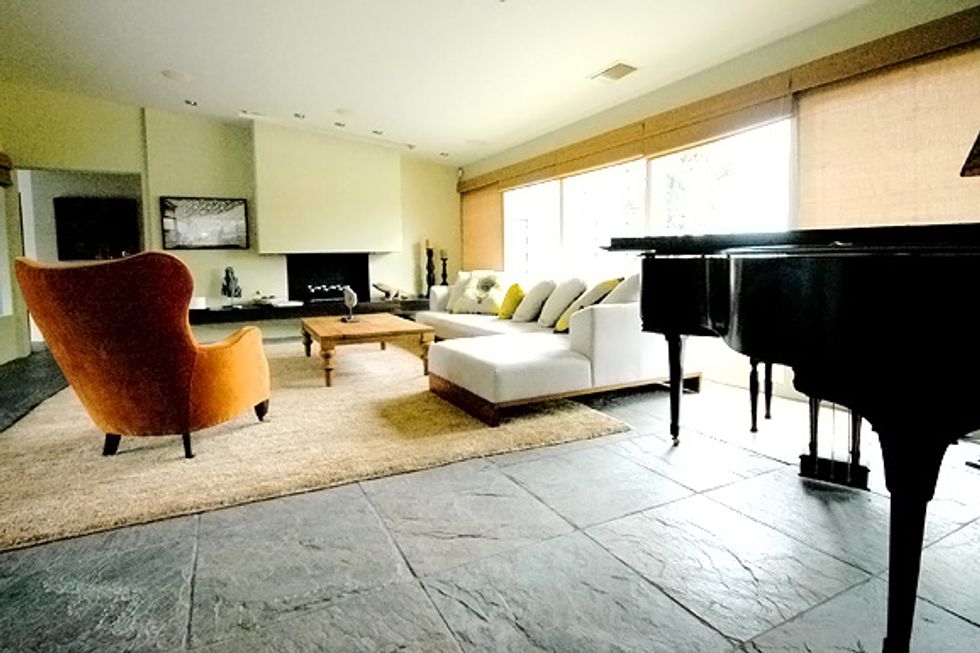 The light in the living room is entirely natural-not a single bulb had been turned on.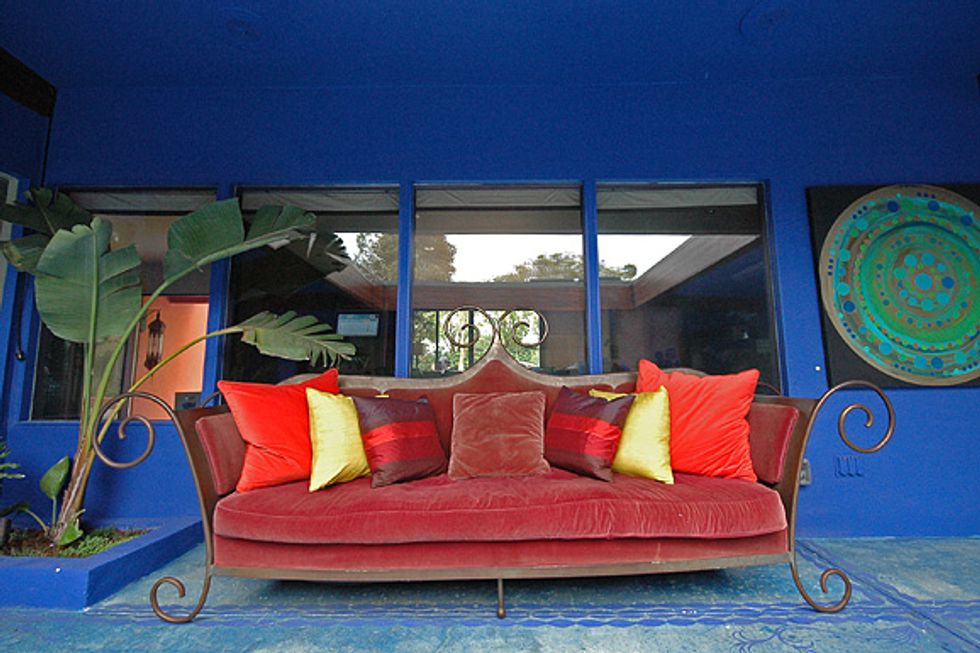 A close-up of the courtyard reveals some of the house's many colors.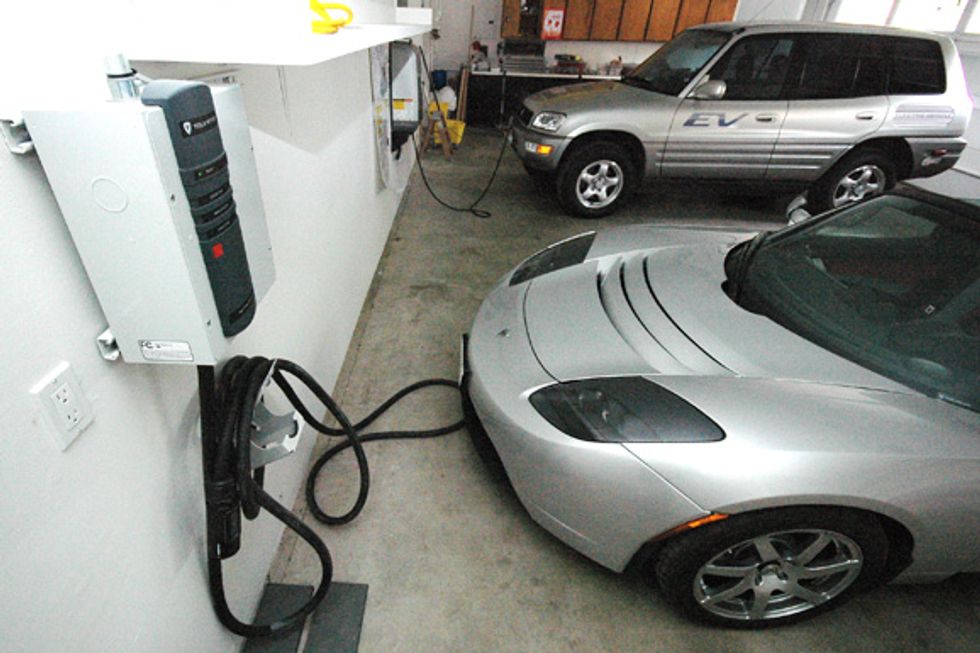 The electric car(s): alive and well in the Marrakesh garage.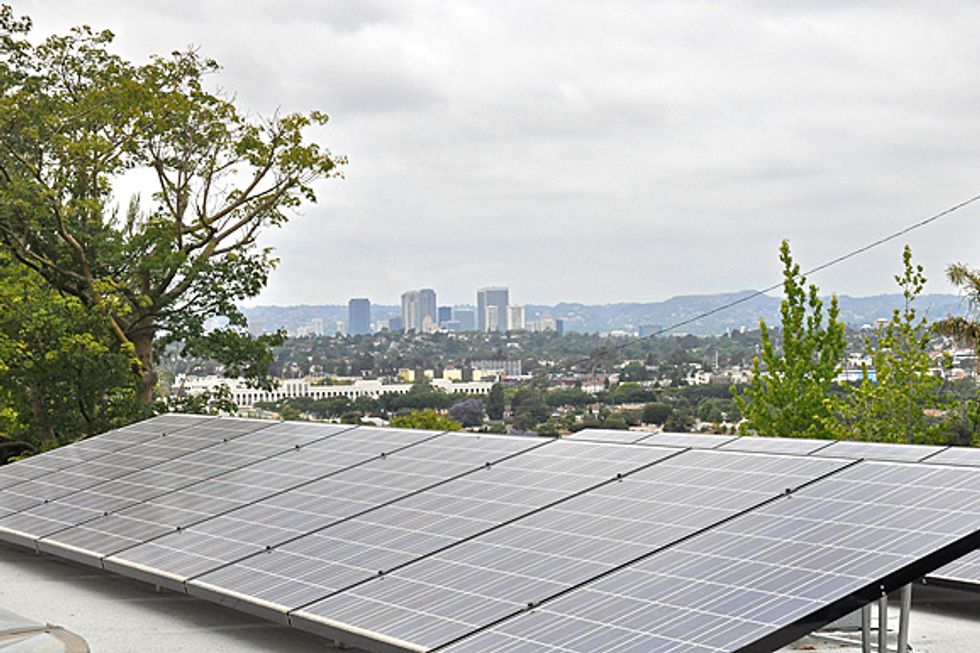 Solar panels help power the house-and the above cars-even on a gray day in Los Angeles.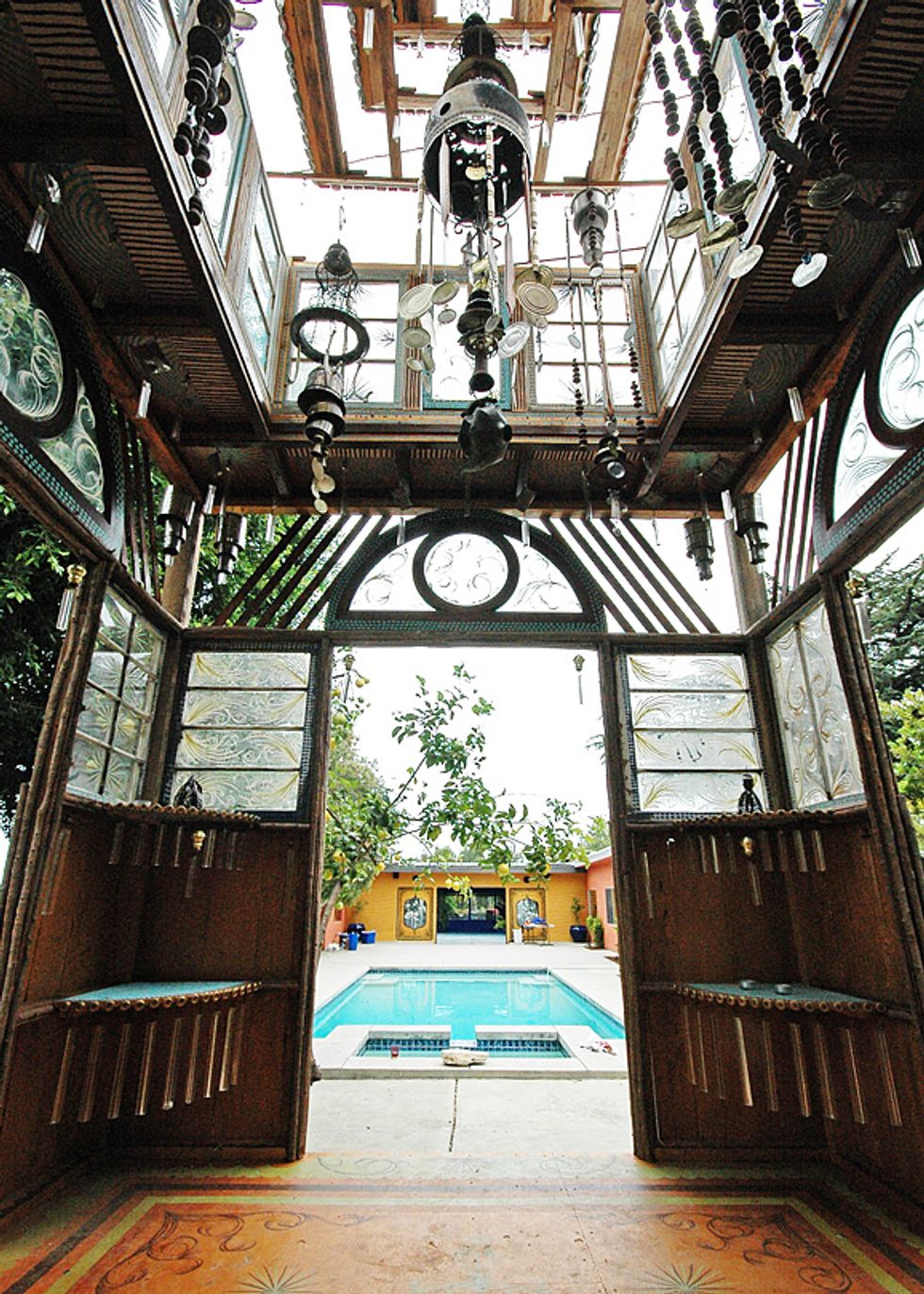 From glass components of the building's original chandelier, to the knobs of discarded dressers, a slew of found objects were used to build the backyard's lemon tree tea house.