Articles
LOOK: On the Road with Ethos Alliance
One of the worst environmental disasters in history, the "Amazon Chernobyl" refers to the roughly 17 million...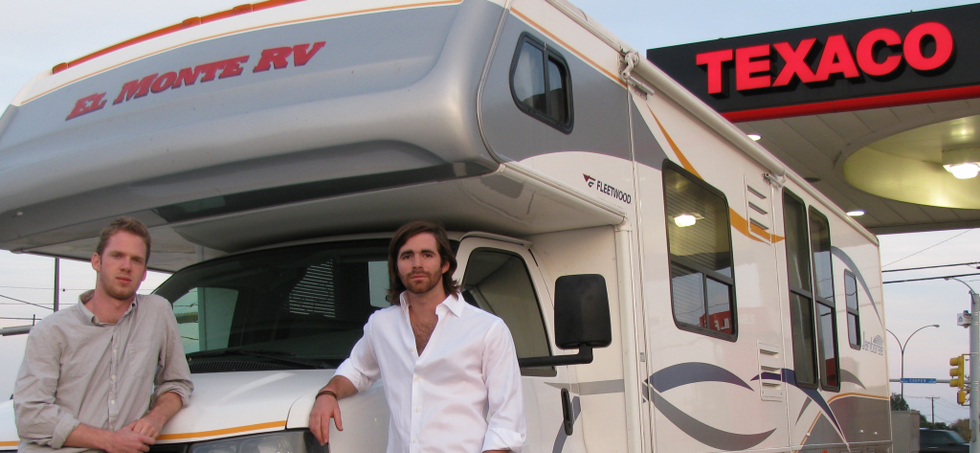 One of the worst
environmental disasters in history,the "Amazon Chernobyl" refers to the roughly 17 million gallons of crude oil and the 18 billion gallons of toxic waste water that have leaked and spilled since Chevron-Texaco began excavating in the northeast region of Ecuador nearly three decades ago. For the region's 30,000 indigenous residents, daily life is a humanitarian calamity, as tarnished water renders agriculture all but impossible, and chronic health problems are rampant and largely untreated.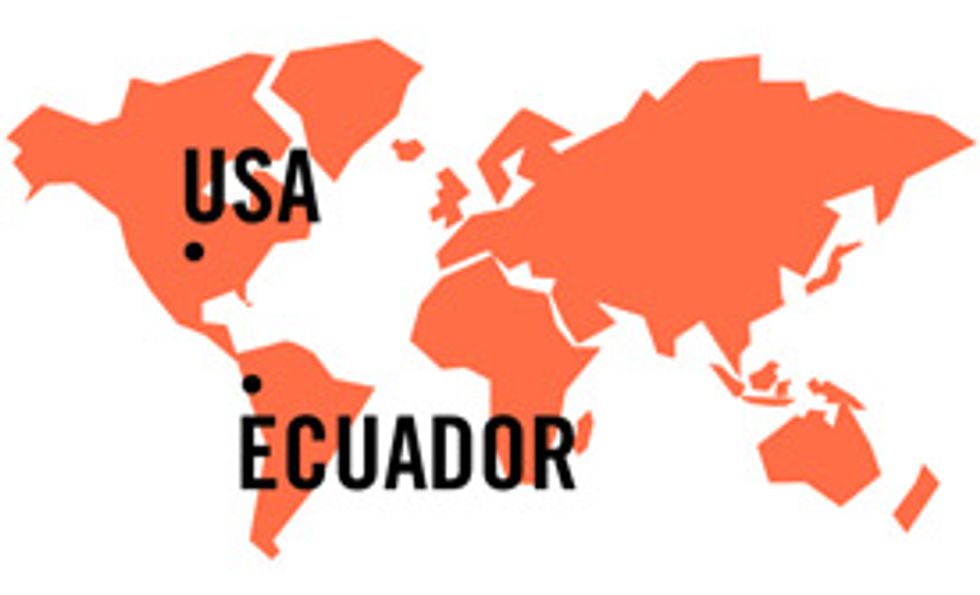 ---
If the same crisis was happening in the United States, it would be on every news broadcast, blog-reel, and Twitter feed in the country. Yet for the last 17 years, the only hope the Ecuadorian people have had lies in a protracted legal battle-chronicled masterfully by the director Joe Berlinger in
the documentary Crude
. It's a case that the plaintiffs could potentially prolong indefinitely, and the indigenous people need help now.Fortunately,
Ethos Alliance
is stepping up to the plate. A new group of citizen, civic, and business leaders that "acts as a platform of participation to ensure that corporations abide by their social and ethical responsibilities," Ethos Alliance was founded by Richie Goldman with the goal of publicizing big problems and mobilizing people around them. In this case, they've embarked on a massive publicity campaign called 30 Days, which
you can follow here
, that sees members traveling via the above RV to college campuses all across the country-attempting to inform, through each student's own social network-as many people as possible. The journey commenced at Chevron's headquarters in San Ramon, California, on November 1; the final seven days will be spent in Ecuador.They've developed a three pronged attack to deliver assistance to the Ecuadorian people,
$5 at a time
. By creating funds to provide clean drinking water, deliver medical care, and recover land near Lago Agrigo, the organization can change people's lives for the better-and offer "humanitarian relief that is not" as they write on their site, "contingent upon a resolution to the ongoing, 17-year old lawsuit."We all, in this country, have benefited from cheap oil. But that lower price has its cost, and we all have some responsibility here," says Goldman, whose goal goes beyond simply indicting oil companies. "Ultimately, we want to deliver in a way that actually gets clean water for these people and helps them reclaim their land, while also engaging Chevron and bringing them back to the table. That would be the real win win."[youtube]http://www.youtube.com/watch?v=HX1iRvTcVeY&feature=player_embedded
Photo: program coordinators Erin Connery (left) and Oscar Quintero embark on the journey.