Culture
John Holcroft's fascinating take on the media, obesity, and Facebook.
British illustrator, John Holcroft's work is a fascinating mixture of retro-style illustrations combined with satirical commentary on modern-day society.

The focus of his pieces span a wide range, tackling everything from our obsession with social media and technology to media's role in the rise of obesity, the influence of banks, and, of course, politics.
Check out our 16 favorites.
All images used with permission of John Holcroft.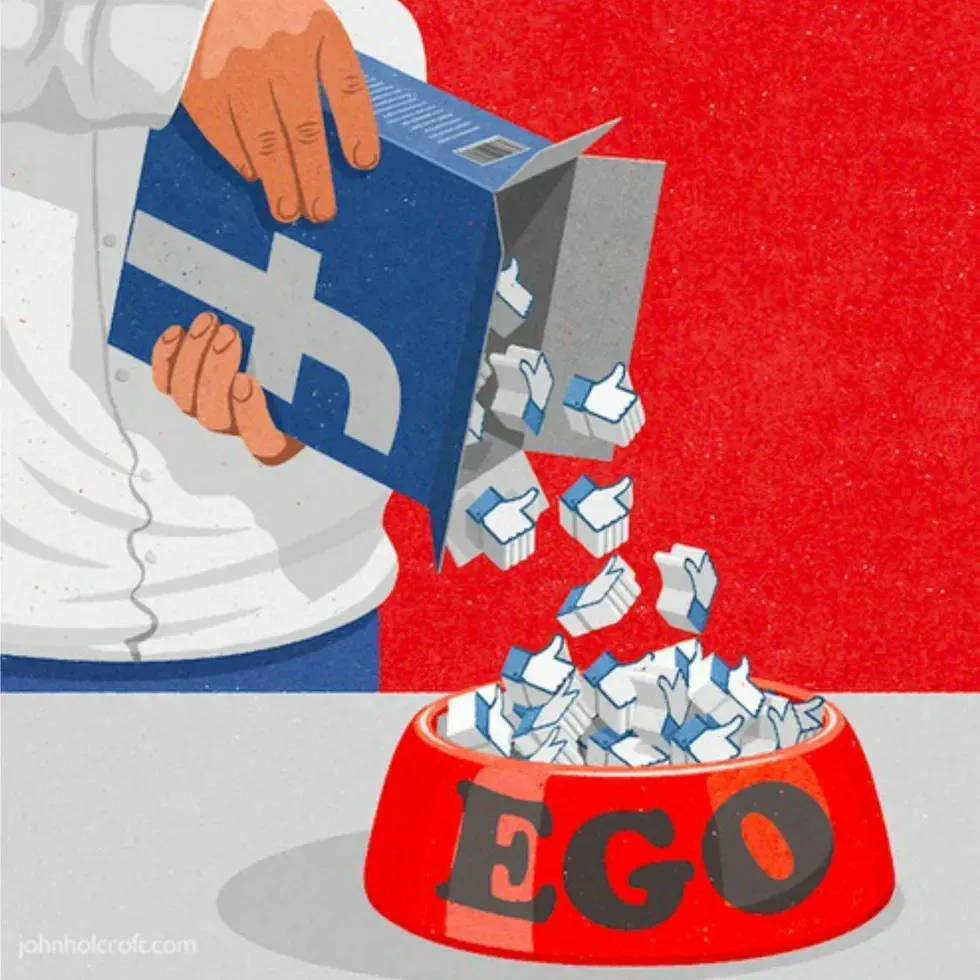 Facebook cereal...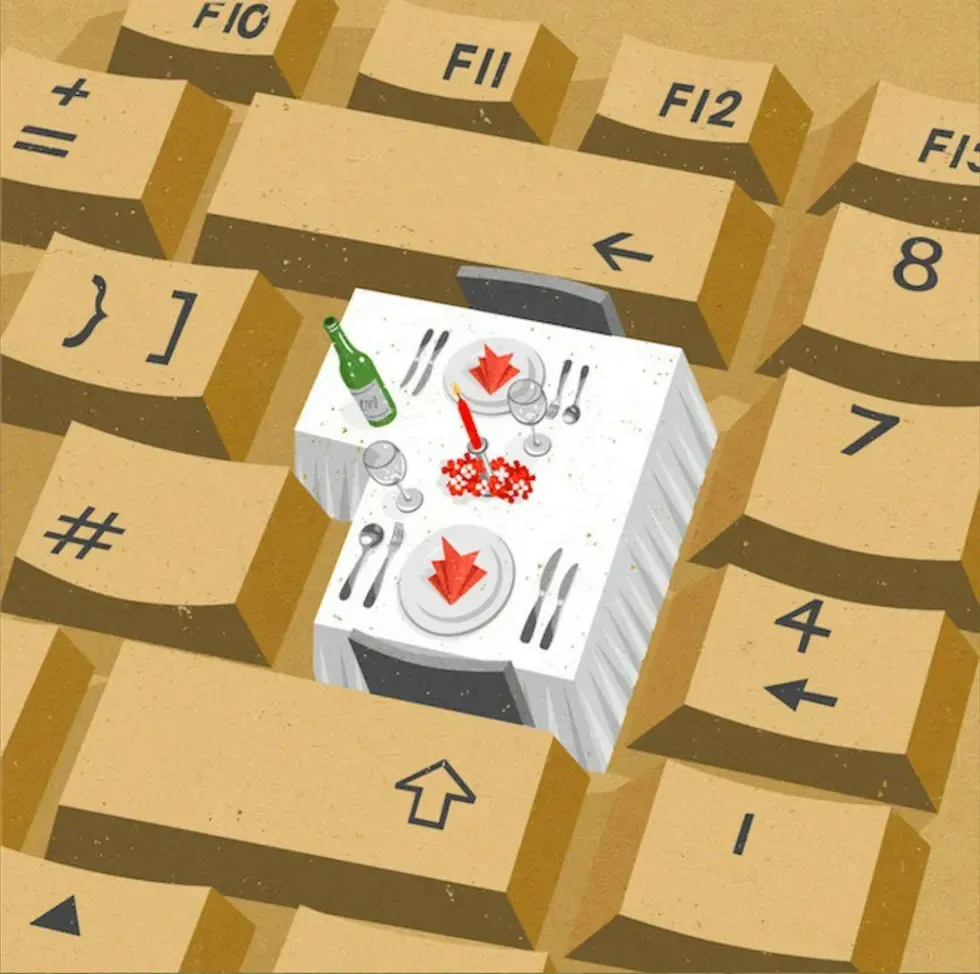 Dinner return...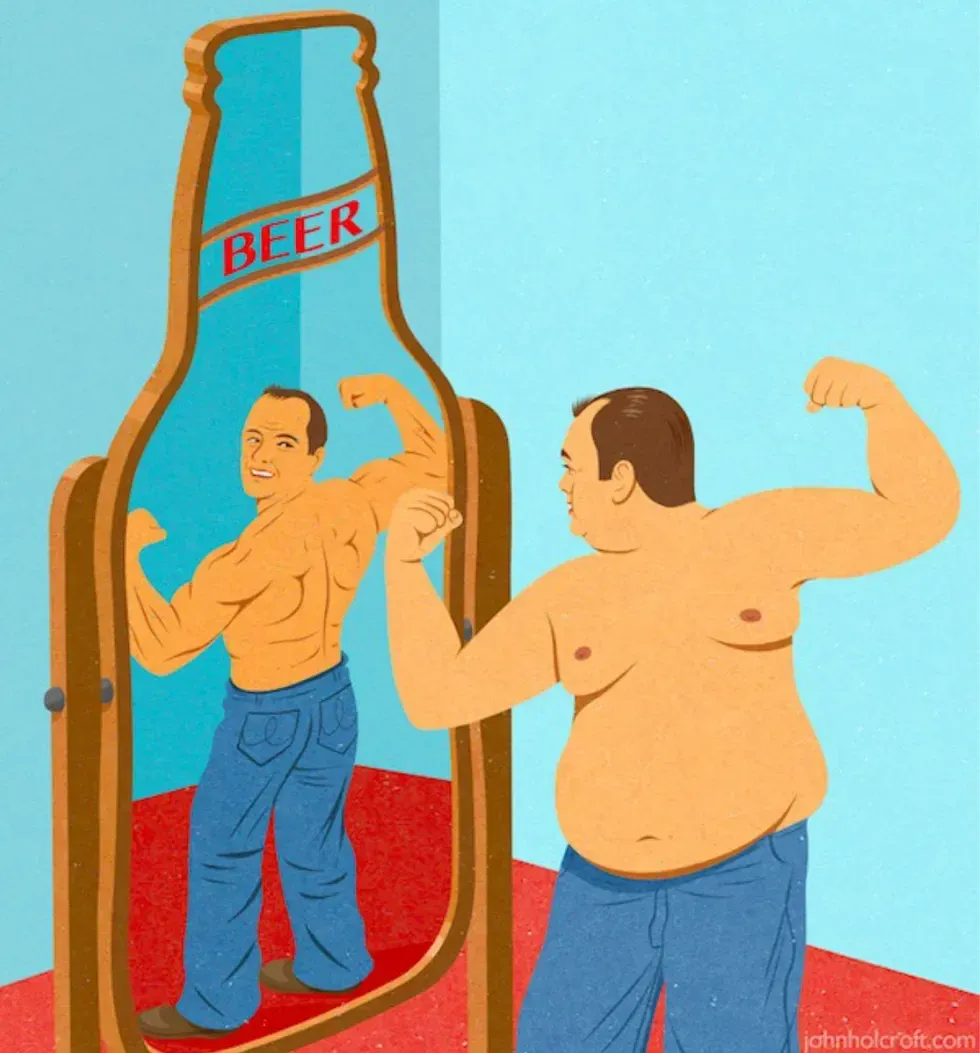 Beer image...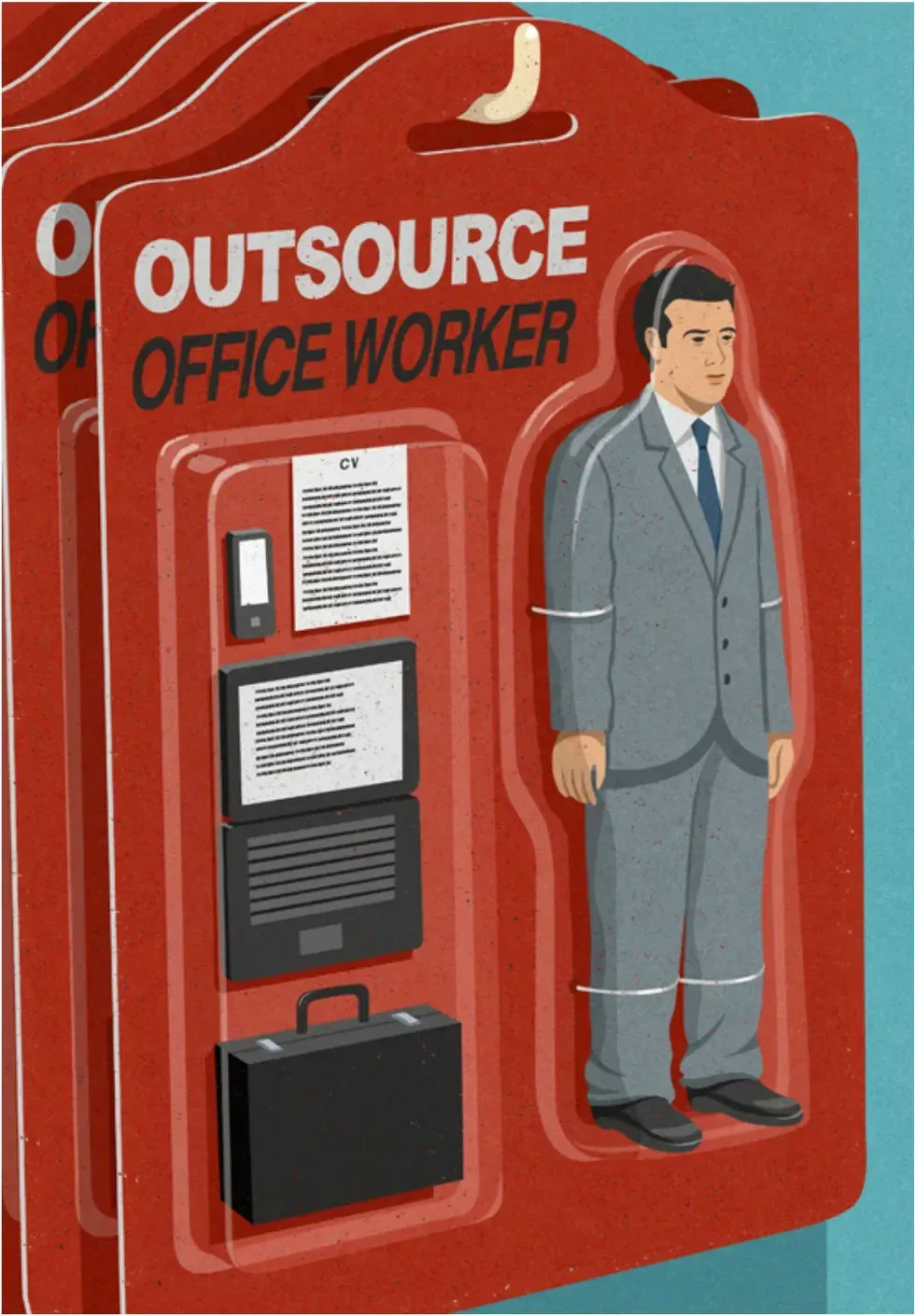 Outsourced worker...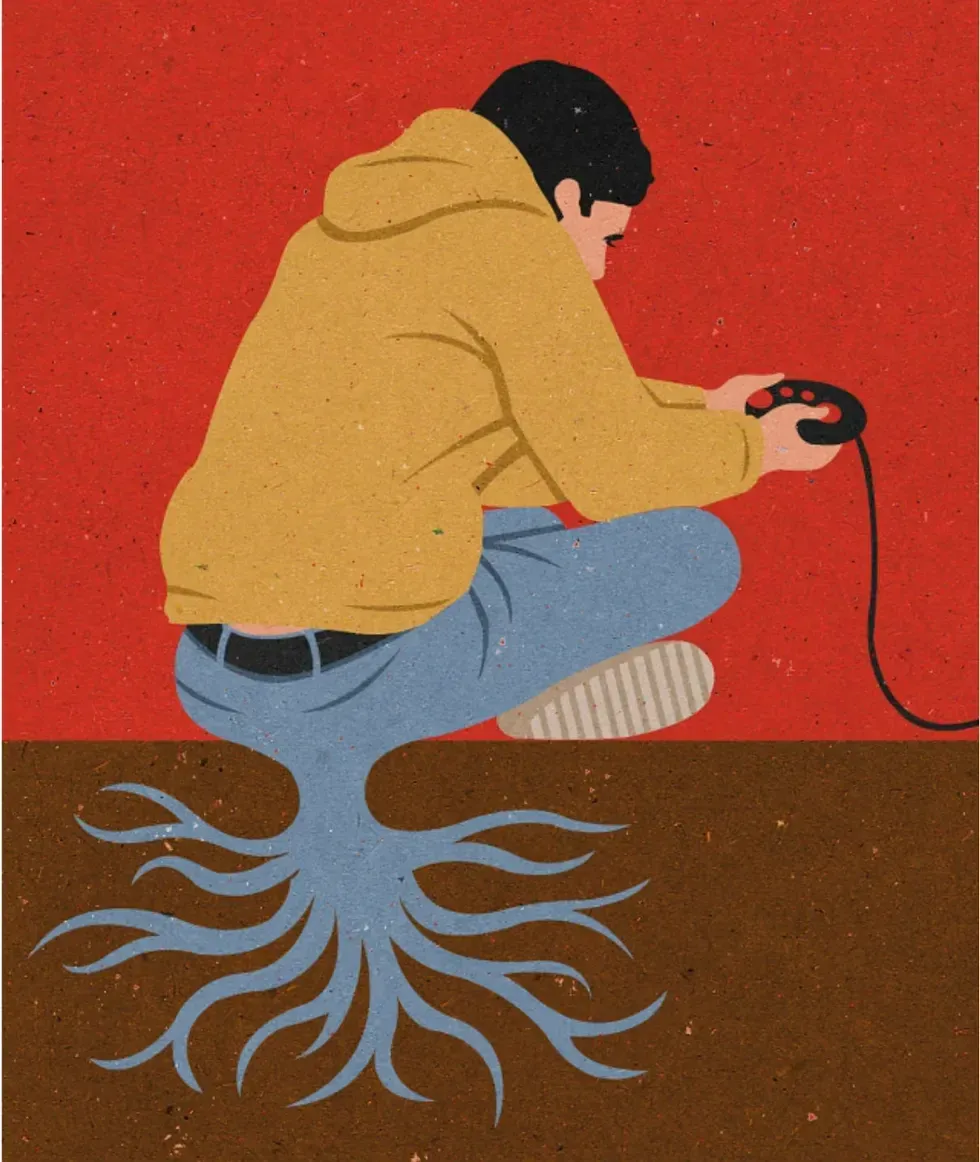 Rooted gamer...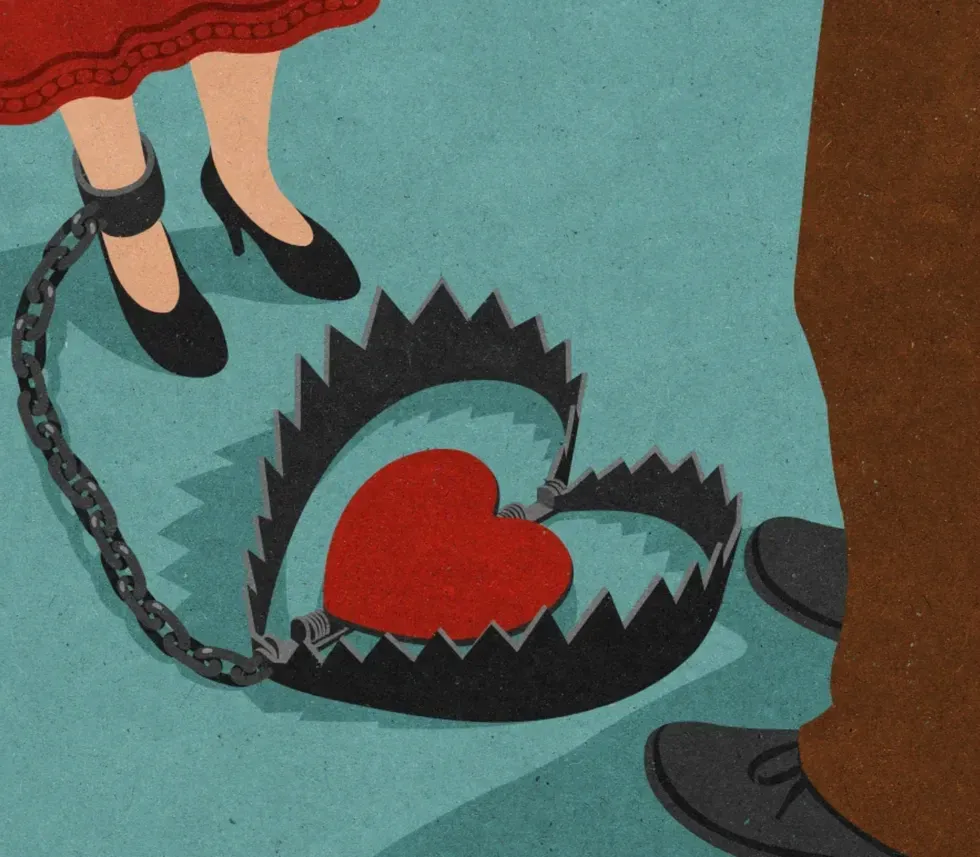 Love trap...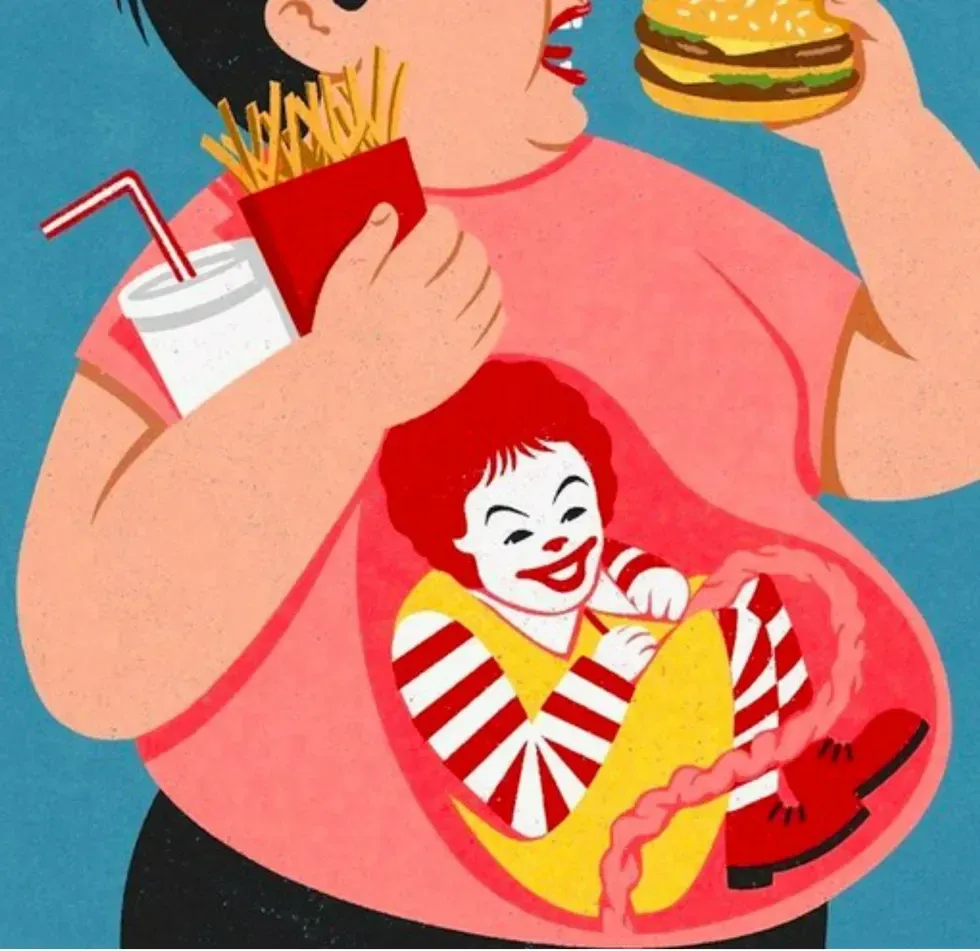 Fast food baby...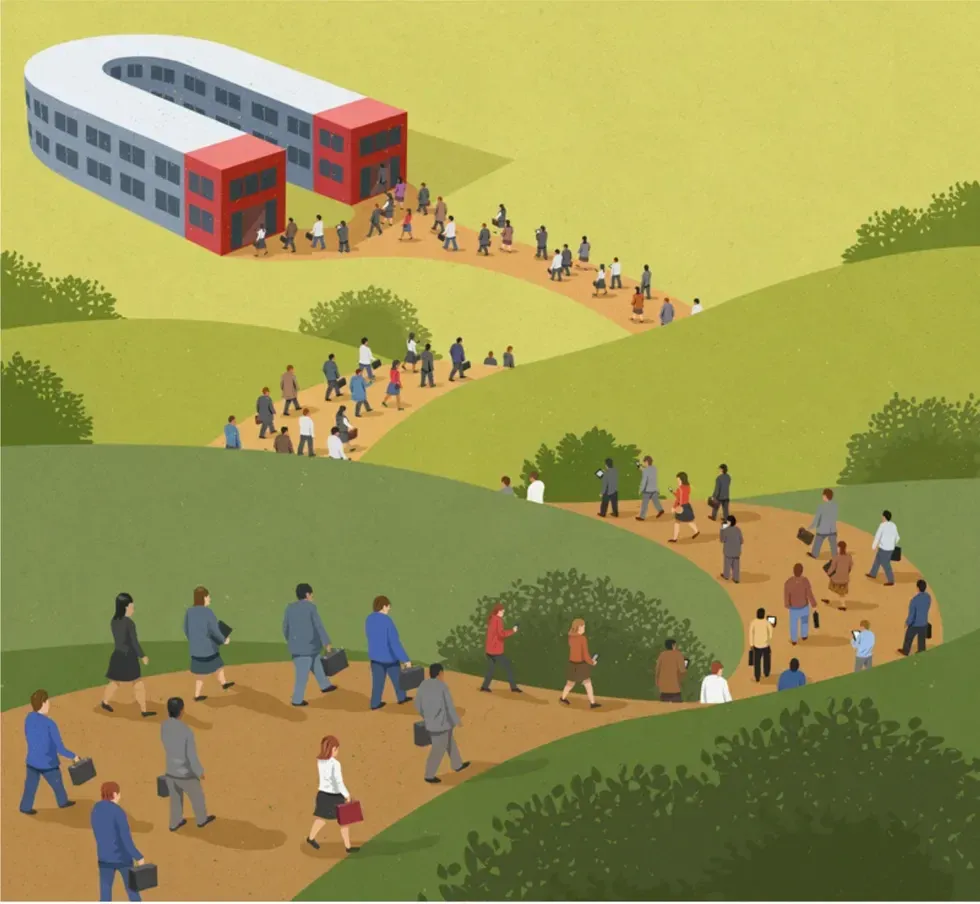 Work magnet...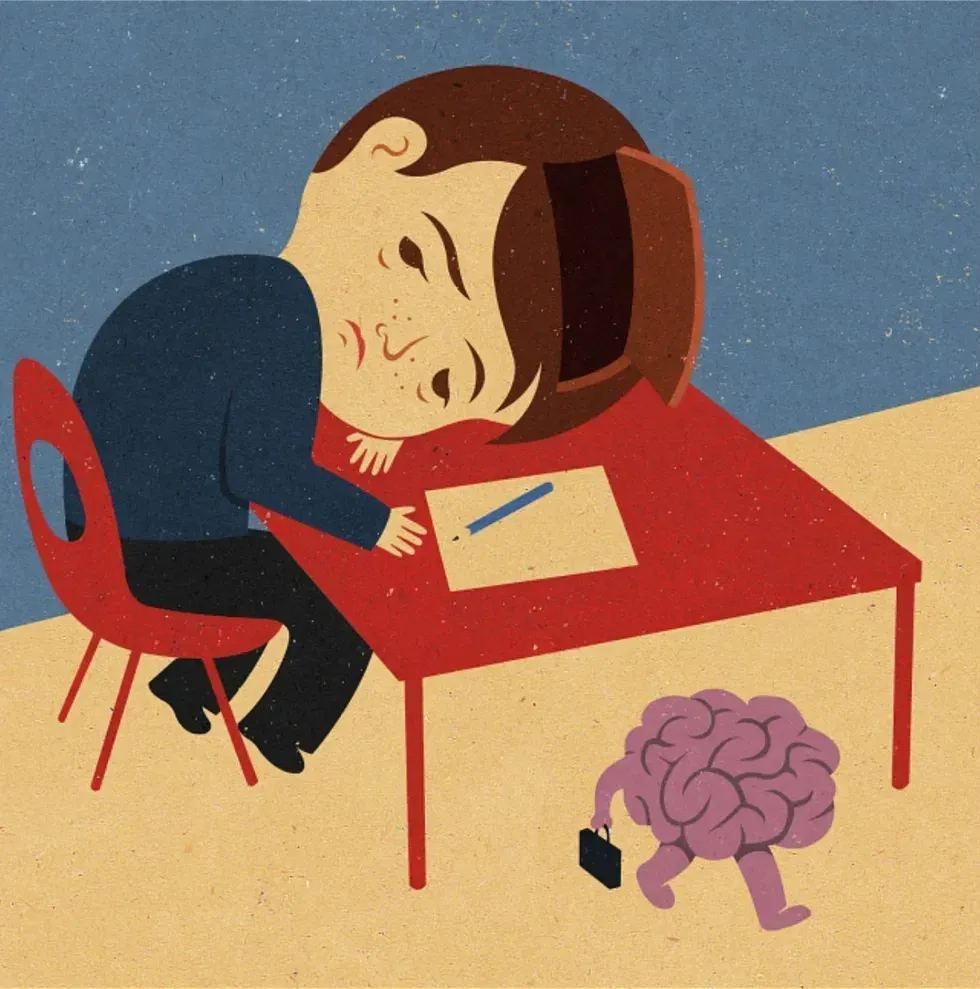 School nap...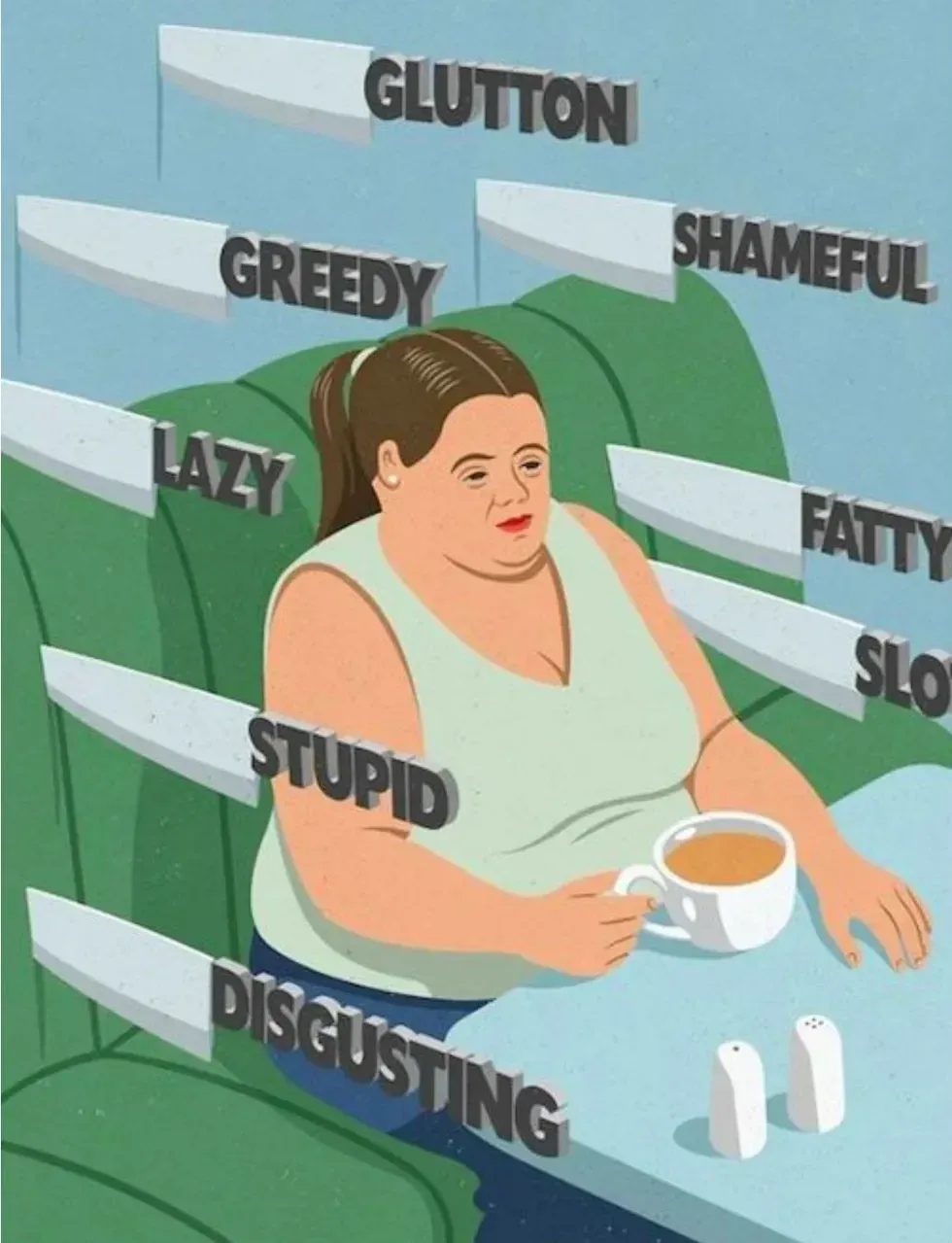 Self hate...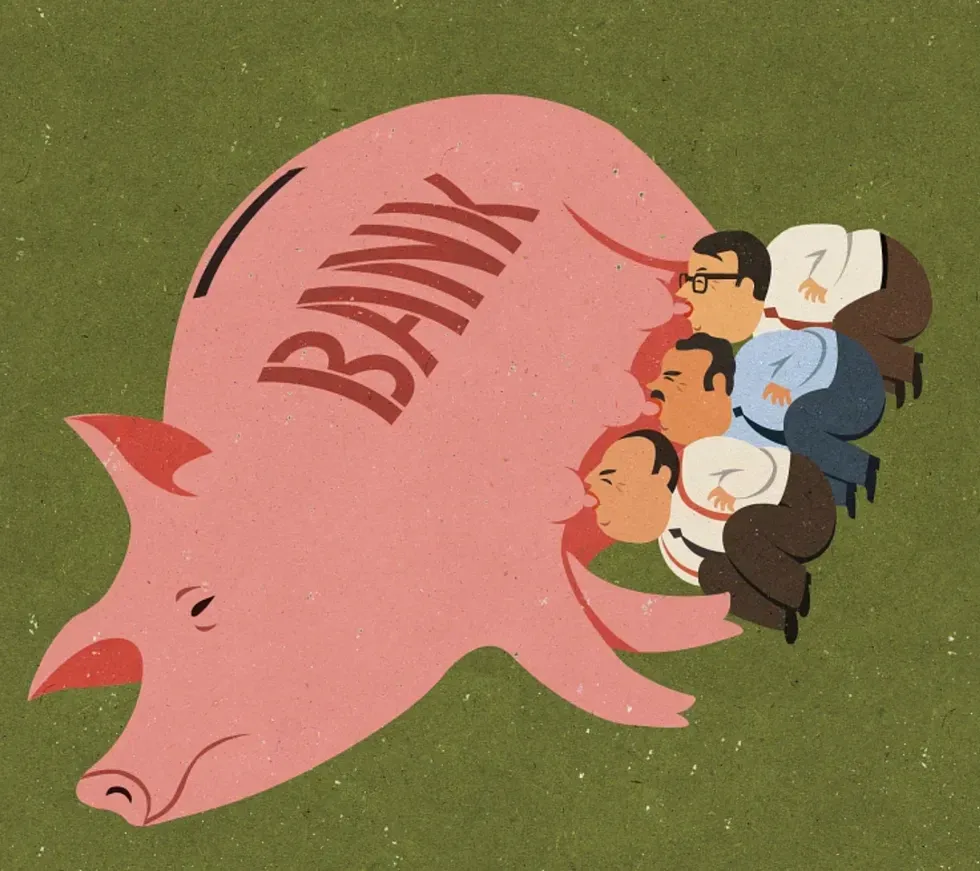 Financial return...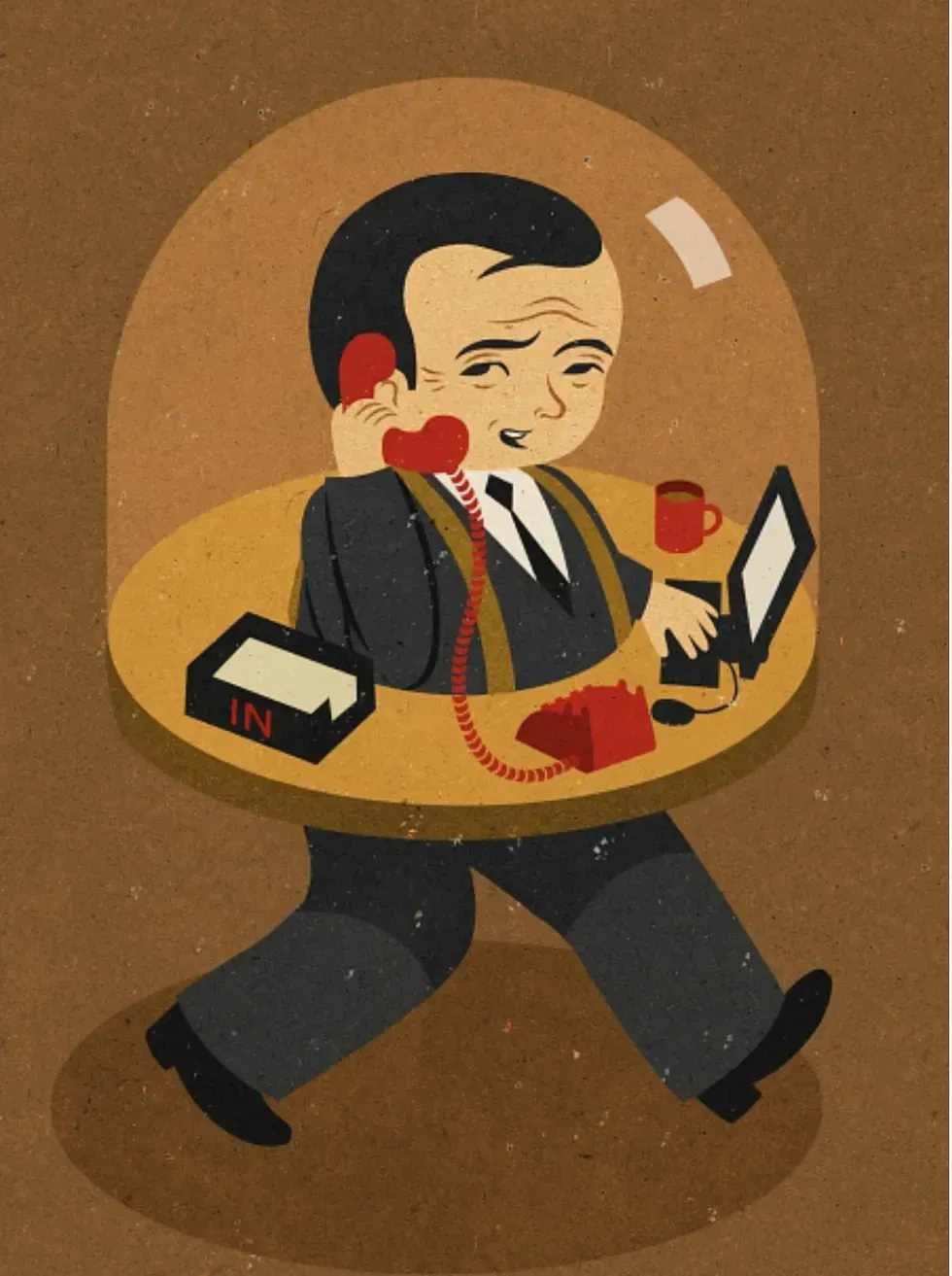 Work pod...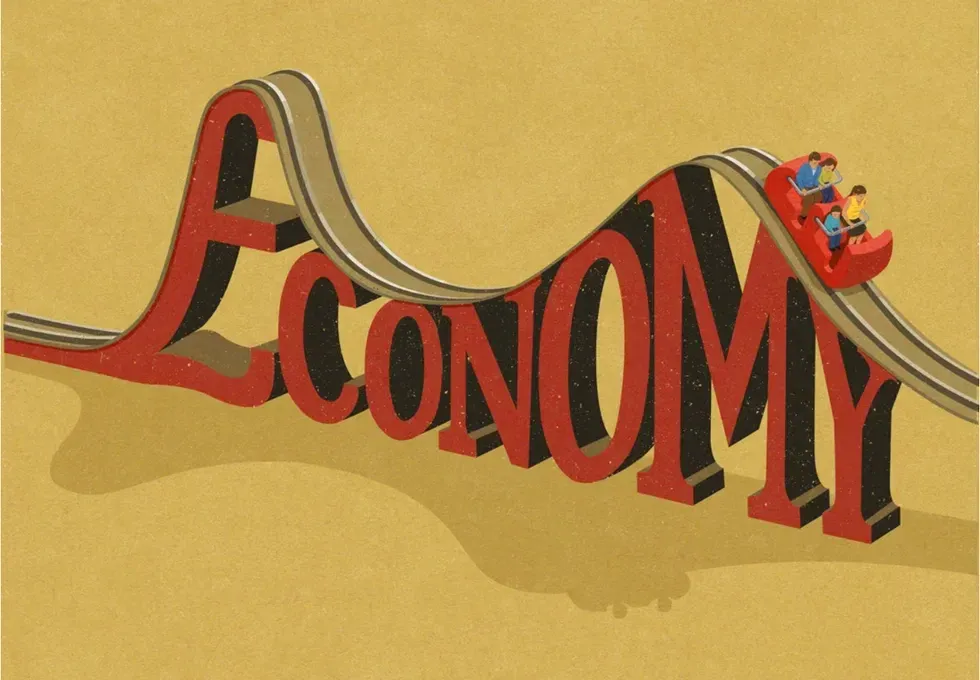 Economy rollercoaster...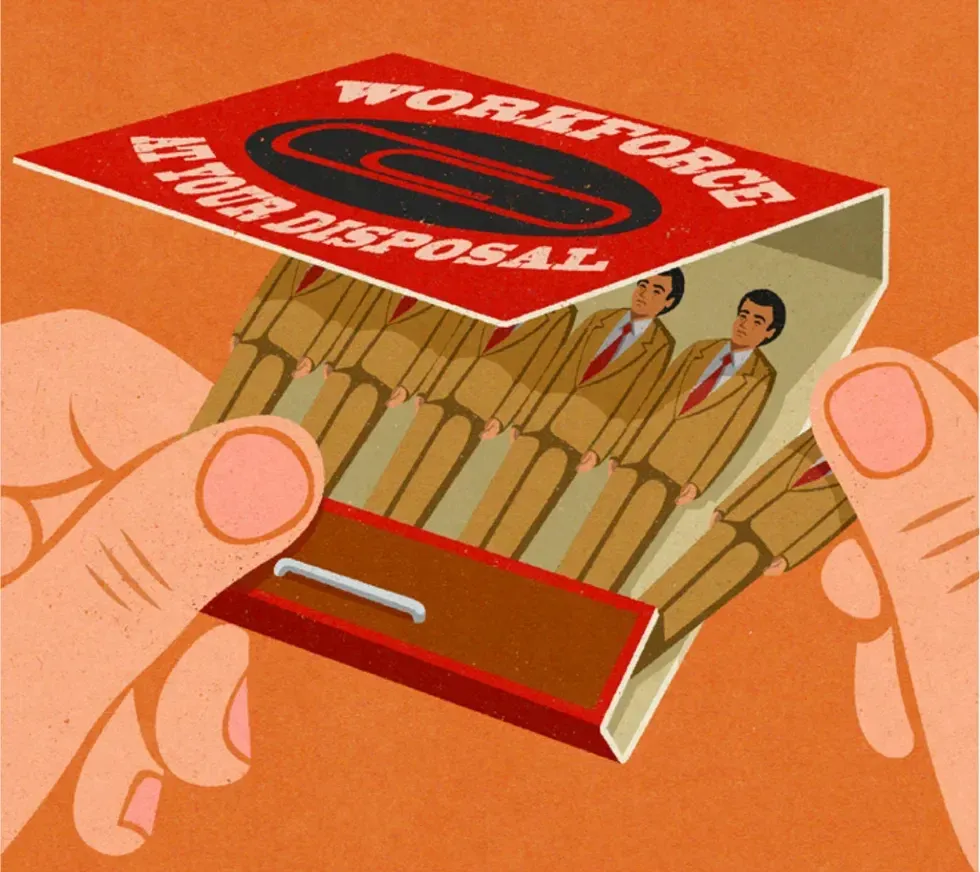 Disposable workforce...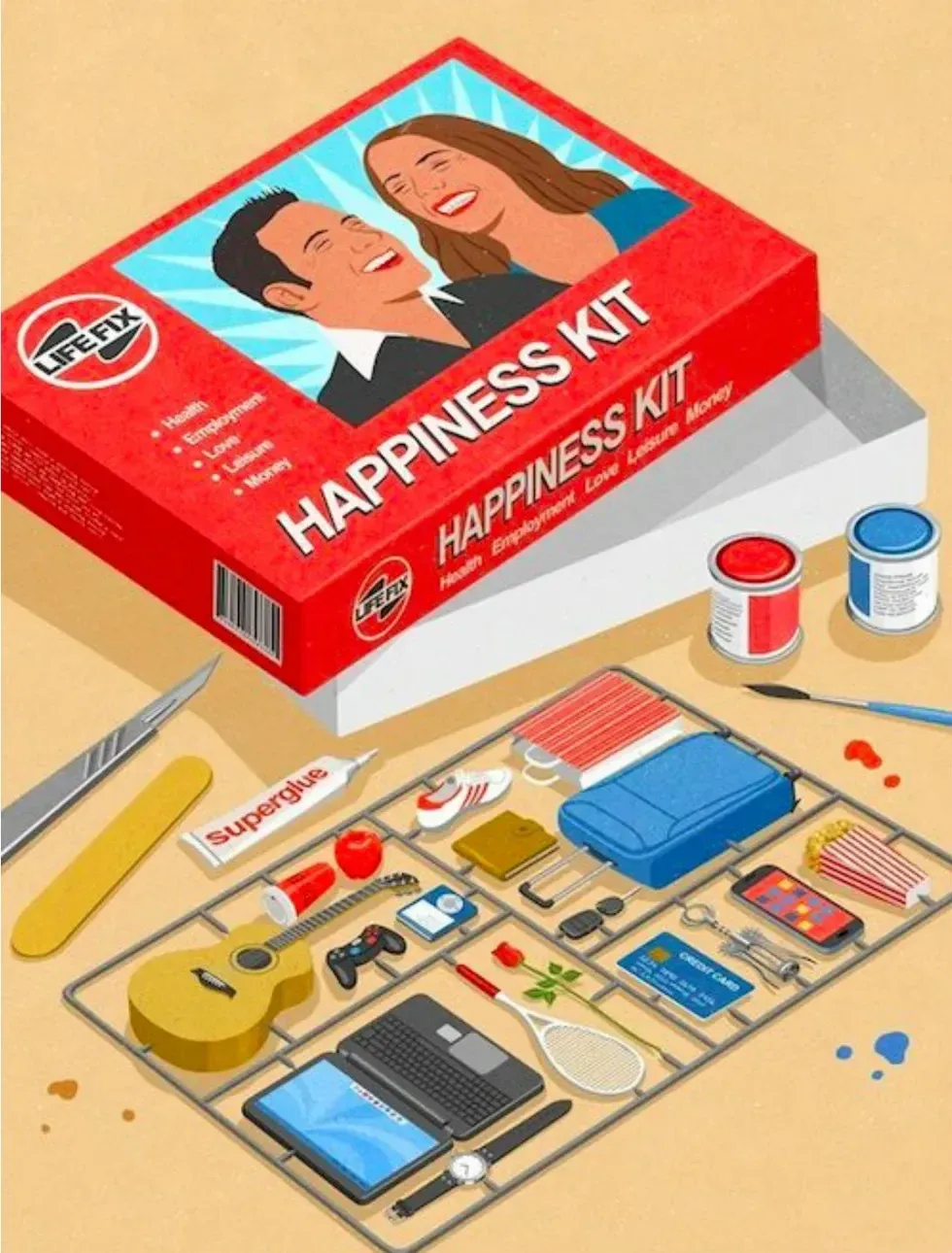 Happiness game...

Train depot...
This article originally appeared on 08.19.18