Articles
They'll set you back $94,000.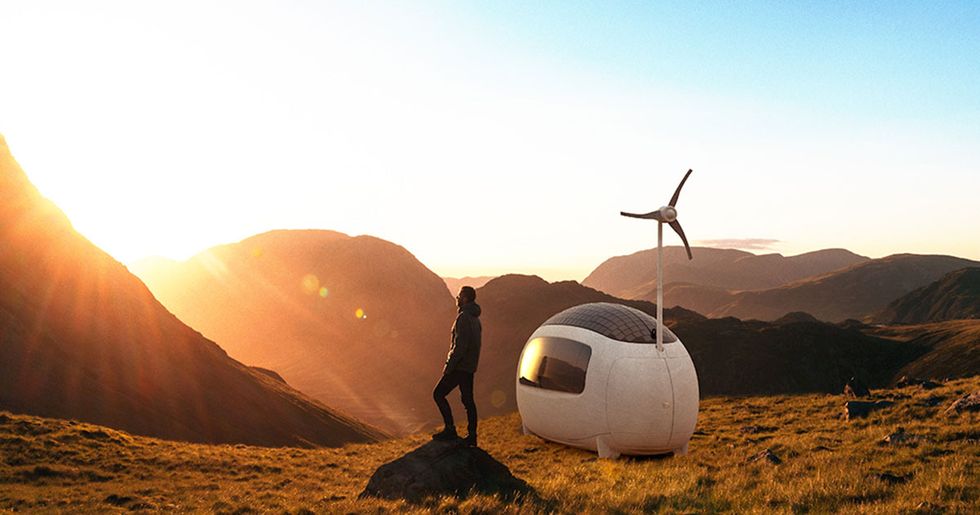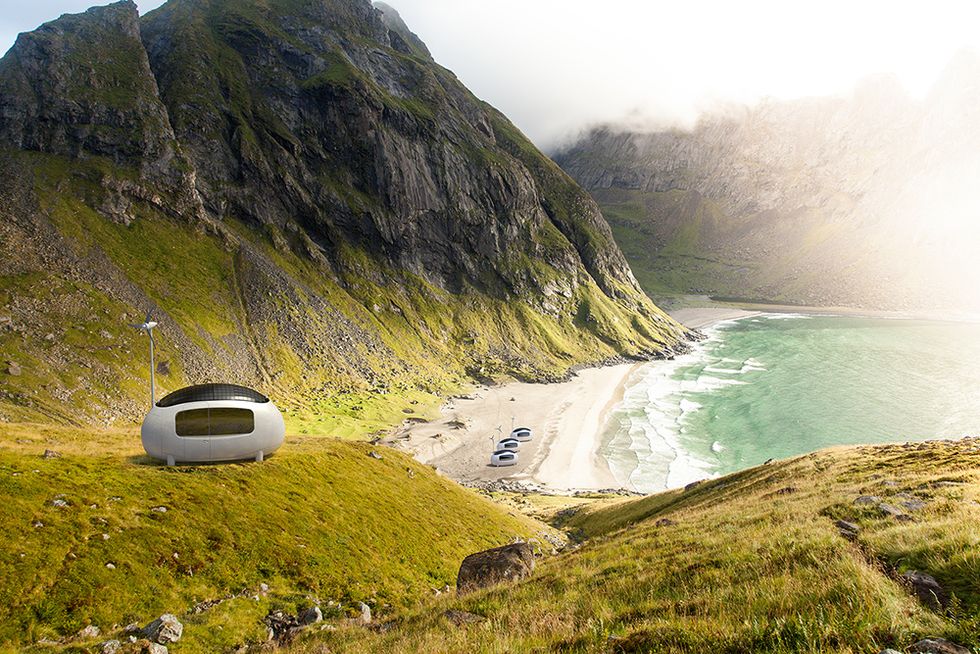 Source: Ecocapsule
In case you've ever wanted to camp out on a Stanley Kubrick set, you now have your chance.
---
The Ecocapsule, a sustainable microhome designed by Slovakian firm Nice Architects, is now available in the U.S. "It has been a long time coming and we are very excited to launch Ecocapsule in the U.S. This is an important market for us and we already have a lot of supporters here," Tomas Zacek, founder, CEO and design director of Ecocapsule, told Design Boom.
The pod-like camper was showcased in Times Square as part of the NYCxDesign festival, where the Ecocapsule won the top prize in the Health and Wellness category.
The futuristic design of the Ecocapsule is straight out of a sci-fi movie, resembling a sleeping pod on a space ship, but they're built to deal with the terrain of Earth. The walls can withstand temperatures as high as 104 degrees Fahrenheit and as low as 14 degrees Fahrenheit. On top of that, they have built-in heating and air-conditioning.
Each microhome is equipped with a kitchenette, toilet, shower, folding bed, storage space, and workspace. One unit will set you back by $94,000.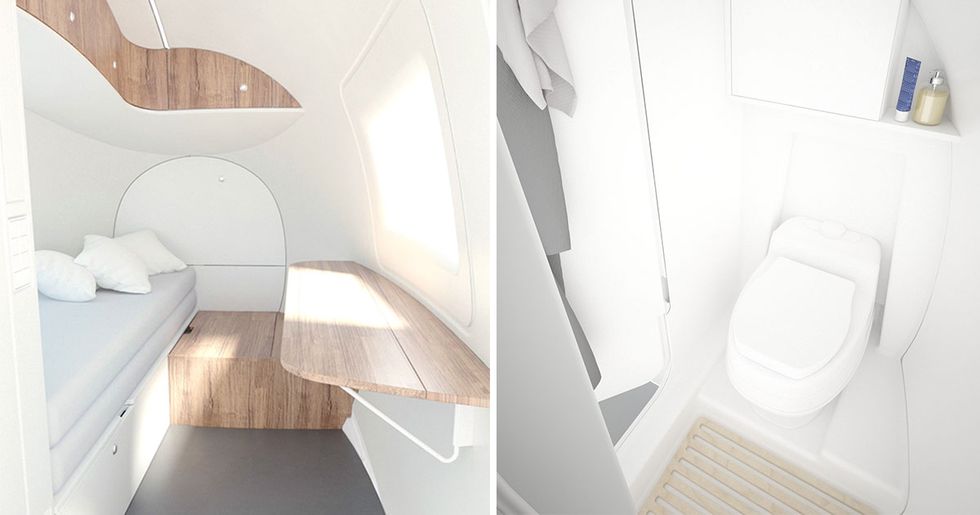 Ecocapsule
These micro-homes are completely self-sufficient, earning their environmentally-friendly name. The pods get their power from solar panels and 750w retractable wind turbines. Because they don't need to be plugged into power sources like other campers, they can be taken to remote locations, allowing you to take the road less traveled without damaging it.
The sustainable design also makes the pods more user friendly. Water for the Ecocapsule is collected by the microhome, itself (thanks to their unique oblong shape), then filtered for both drinking and bathing;(anyone who's had to hook up an RV to a water source knows how much of a hassle it can be.)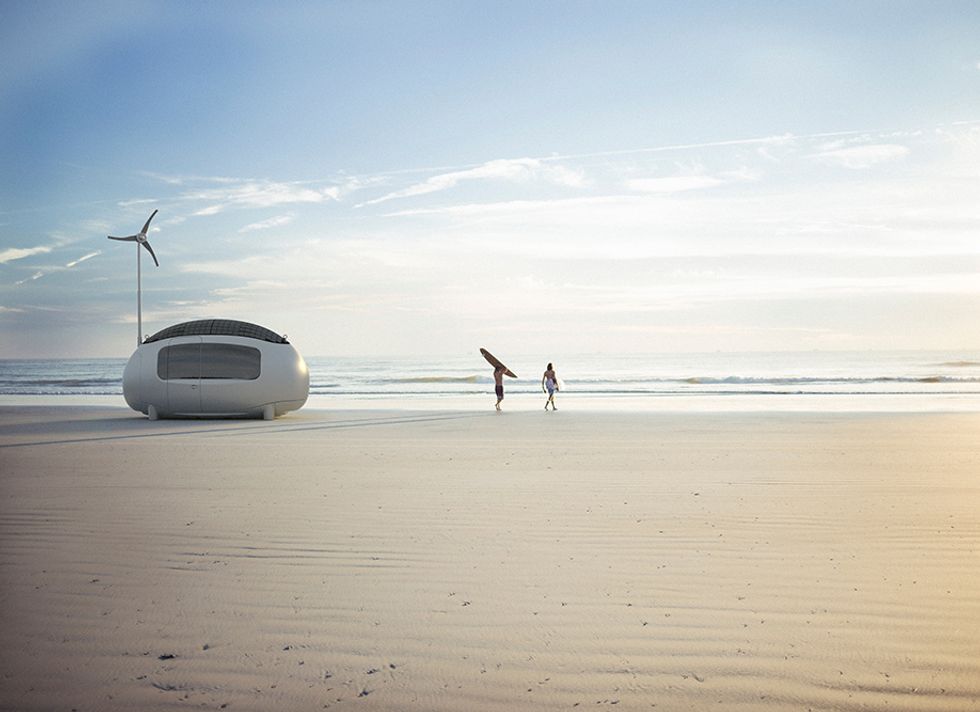 Source: Ecocapsule
The future of the egg-shaped Ecocapsule is still to be determined. Nice Architects tout the wide range of usage for the pods, which can be used for anything "from an independent research station or a tourist lodge to an emergency housing or a humanitarian-action unit." However, it's worth noting it isn't immediately clear how the egg-shaped homes are supposed to be transported.
So, if you see a campsite littered with dozens of pods, don't worry. It isn't an alien invasion, it's just a bunch of people enjoying the Earth without destroying it.