Articles
New Media: Citizen Journalists and Bloggers in New Orleans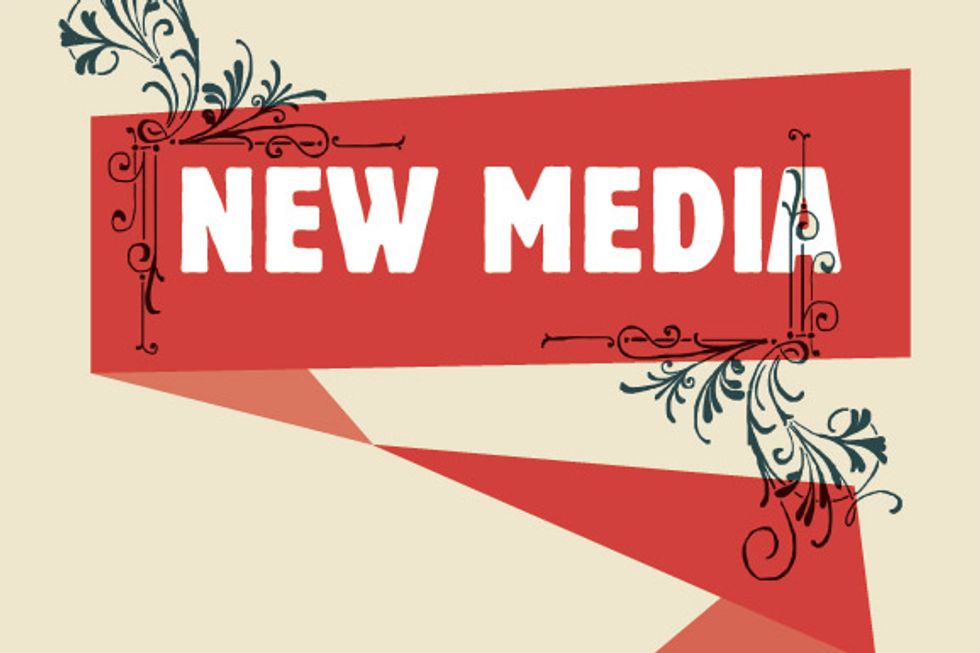 How an influential group of citizen journalists and bloggers are keeping New Orleans honest.
This article originally appeared in GOOD Issue 020: The New Orleans Issue, on newsstands now. Read more from The New Orleans Issue here.
---
On a Friday night in early January, Eli Ackerman decided to stay by his computer. John Georges, a candidate for mayor, who is white, was vying for an endorsement from an influential group of local Democrats—many of them black—and on the off chance that something important might be said, Ackerman stayed at home. He already had a loyal following on his blog We Could Be Famous, which covered New Orleans politics, and with Georges gaining in the polls, Ackerman didn't want to miss something big.
Around 11 p.m., the emails started coming in. Georges, a former Republican who had recently switched to the Democratic party, had just told attendees his opinion of the local U.S. Attorney, Jim Letten, himself a Republican, who is also white. "We still have a Republican as a U.S. Attorney," he said. "I voted for Barack Obama, so I'd have a new U.S. Attorney. It's not a racial thing; it's a Democrat thing." His invocation of race wasn't lost on the crowd; this was pandering at its most obvious, as audience snickers attested.
Someone in attendance recorded the speech, and sent it to Ackerman, who quickly posted it on his blog. A day later, Georges's campaign issued a contradicting statement—"I commend Jim Letten for a job well done in his fight against corruption," it read. Both statements—the pandering and the implicit retraction—went viral, picked up by The Times-Picayune's website, the alternative weekly Gambit, and countless other New Orleans blogs. This seemed to rattle Georges, who felt as though bloggers were using the internet in some mysterious way to antagonize him. During his next public event, he said, "There are some dangerous people out there, and they're here tonight. They're taping us."
Less than a month later, Georges's popularity had tumbled down so far in the polls that he won just 9 percent of the vote. "Politicians in New Orleans," says Ackerman, "have learned that people can google them."
Just like it did everywhere else in the world, blogging took off in New Orleans in the early 2000s. But after Katrina, when many New Orleanians grew tired of the way the government and national media were ignoring them, new media got a boost. Citizens turned to blogs to rant, inform, and otherwise take ownership of the city's rebuilding process. The impact has been tremendous. Blog reporting has spawned FBI investigations of city programs, affected the 2010 mayoral election, and resulted in an injection of funding from the Rockefeller Foundation. It has also inspired old-dog media to embrace its online counterparts—which is no small feat in itself—and together, they have found innovative ways to foster collaboration: New media brings off-the-beaten-path stories, and traditional media brings a massive audience, legitimacy, and infrastructure.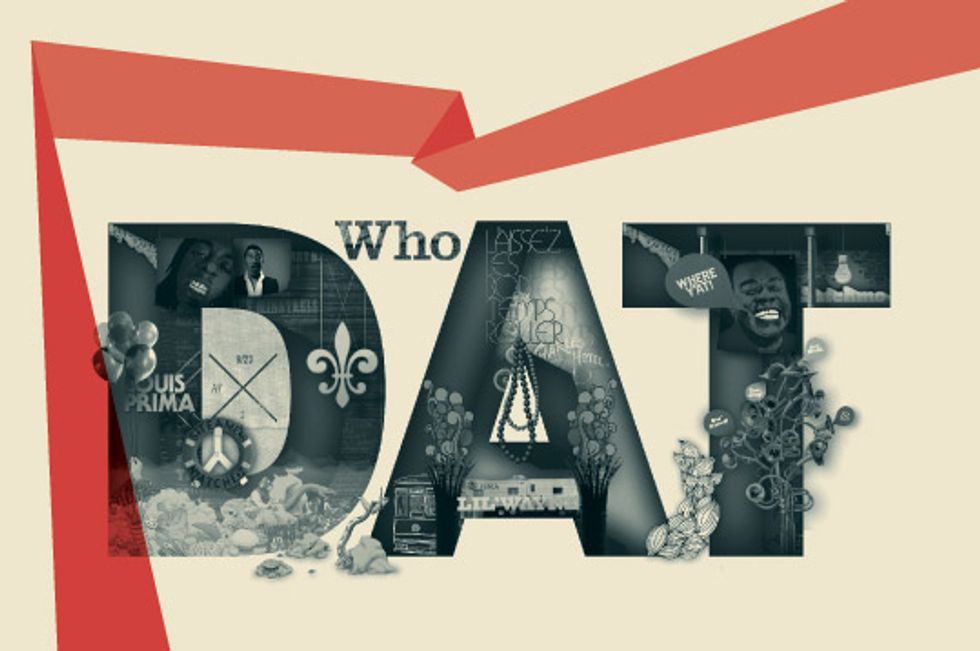 New Orleans's politicians and business leaders have always made backroom deals, but post-Katrina citizen journalism has finally established a means for holding public figures accountable. Take Karen Gadbois, who spent months during the spring of 2008 toiling over city property records and photographing blighted properties for her blog. She discovered that the New Orleans Affordable Homeownership Corporation (NOAH), created by the city to distribute $15 million to poor and elderly homeowners who needed their houses gutted and mold removed, had little to no oversight. Gadbois noticed that some properties on NOAH's list of completed projects had not actually been touched; contractors were getting paid by the city for work that was not being done.
While she continued to blog about the story, she cultivated a working relationship with a local news anchor, Lee Zurik. At first, Zurik was hesitant to do the story. The mayor had recently threatened to "coldcock" him in a parking lot over a public-records request of his schedule, and he was uneasy about how viewers would react. Despite Zurik's apprehension, WWL-TV quickly gave the story the green light. Inspired by Gadbois's initial reporting, Zurick produced more than 50 segments about the NOAH issue. Before long, the program was shut down and the FBI began a criminal investigation.
Gadbois attributes her success to the fact that she signed her name to the blog: "If I'm going to call someone else out on something, I'm going to be right. I was willing to own what I say." Her diligence and the traditional media's willingness to trust her as a legitimate partner quickly led to significant change, and opened the door for a new investigative-journalism model for the city of New Orleans.
This year, Gadbois, with the help of Ariella Cohen and GOOD contributor Brentin Mock, launched the nonprofit website The Lens. The goal of the site is to provide room for the writers to explore and investigate stories related to New Orleans politics. The Lens staffers talk enthusiastically about the time they are given to work the stories they are interested in, which gives them a new type of independence.
"In New Orleans, you can't get information over the phone. You need to meet with people face-to-face," Thompson told me, face-to-face in New Orleans.

\n
Bloggers have also made it easier for locals to have their say in the rebuilding effort. Five months after Katrina, Mayor C. Ray Nagin (whose term ended in May) commissioned the Urban Land Institute to devise a recovery plan. The Institute hastily deprioritized the immediate return of mostly low-income neighborhoods. New Orleanians, dispersed around the country, first discovered this intent for their own futures on the front page of The Times-Picayune. Furious, citizens' groups and journalists began to gather steam.
Bloggers wrote extensively about the need for citizen input and participation in all future planning processes. As one recovery plan after the other failed to give the federal and state governmental authorities the confidence to dole out recovery funds, the Unified New Orleans Plan was created. With considerable funding from the Rockefeller Foundation to engage citizens in the execution of the plan, residents from all over the city participated at unprecedented levels.
Jeff Thomas, who worked for the city's Office of Recovery and Development during the Nagin era, spoke to me about the important role blogs played in the recovery process. He found himself looking at the blogs, particularly those that focused on blight issues, and he noticed that they often bumped certain items up the city's agenda, as a specific news story's influence led to more political capital. "Advocacy and independent journalism are necessary to help perfect the process of government that can never be perfected, but always improved," Thomas says. He believes that the chaos of the post-Katrina environment led to increased civic participation: "Katrina created advocacy among citizens that did not exist before."
It also attracted heavyweight investigative journalists. In the summer of 2007, the award-winning reporter A. C. Thompson heard about white vigilantes who allegedly murdered black New Orleanians in the days after Katrina. Thompson, who did not live in New Orleans at the time, made a few phone calls to local sources, but could not substantiate the tip with any hard evidence. With help from friend and fellow writer, Rebecca Solnit, Thompson received funding from The Nation Institute and several other nonprofit organizations to research what had happened. Thompson knew he had to spend more time in the city, and for the next 18 months, he aggressively worked every angle. "In New Orleans, you can't get information over the phone. You need to meet with people face-to-face," Thompson told me, face-to-face in New Orleans.
As one conversation in New Orleans led to another, Thompson was able to connect with Donnell Herrington, who claimed he was the victim of a police shooting. When Thompson spoke to him, he revealed that no police officer had ever shown up at his door, despite a testimonial of the shooting captured by Spike Lee's When the Levees Broke. Numerous white vigilantes admitted to Thompson their role in the random shootings. After the story was first published in The Nation in December 2008, Warren Riley, the police chief, told reporters he was going to begin an Internal Affairs review of the alleged shootings—but little to no action was taken by the NOPD.
Teaming up, reporters from Frontline, The Times-Picayune, and ProPublica created a powerful interactive website featuring in-depth interviews and a way for the public to share tips and their own experiences with police brutality. The reporters were able to find six different victims of either police shootings or cover-ups. As attention mounted, the entire investigation was overtaken by the FBI.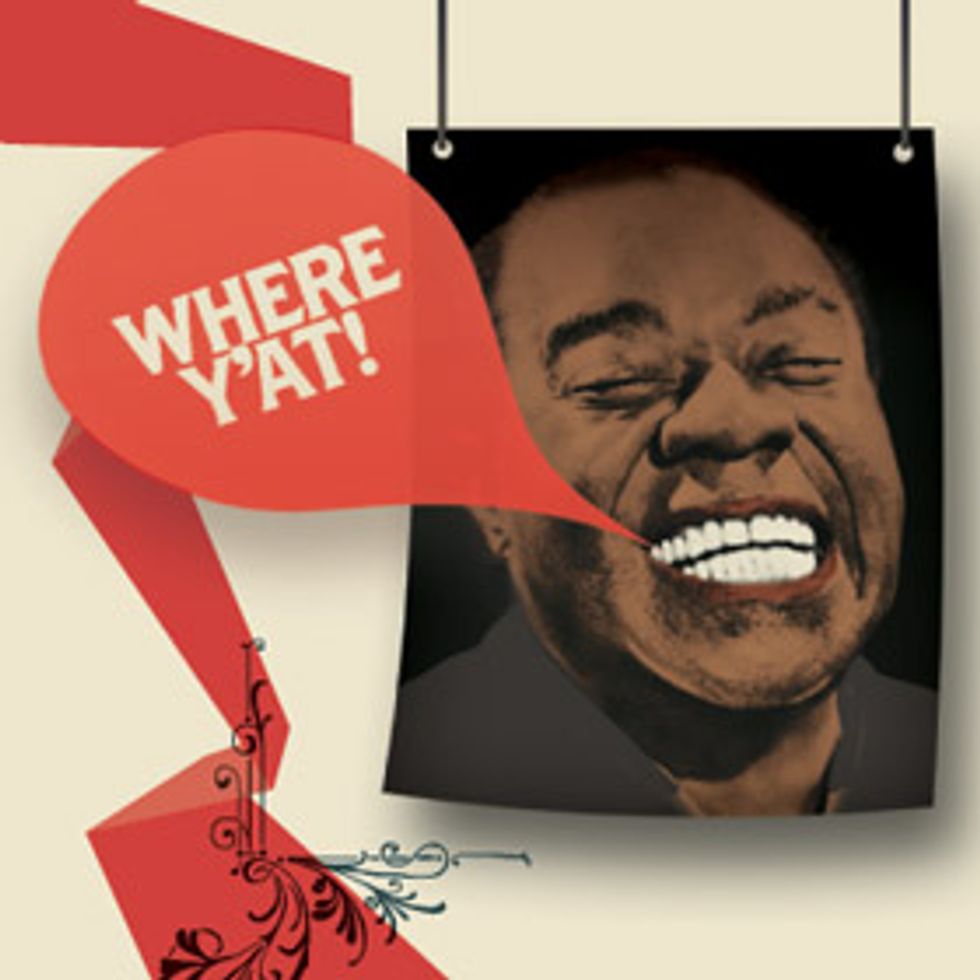 The ways in which new media have altered New Orleans illustrate the necessary bond between traditional media outlets, new journalism, and public policy. As the first five years after Katrina conclude, citizens of New Orleans hope their greater participation has created a city government that is more open, transparent, and accountable.
As the new mayor, Mitch Landrieu, begins his work, The Lens will continue to view city decisions closely, as its logo—a magnifying glass—suggests. In late May, The Lens requested a number of public records from the new administration, information regarding who received city credit cards and take-home cars, issues which had previously led to the resignation of several Nagin officials. Two days later, it received a form letter practically identical to Nagin's public-records response, with none of the requested information provided. It reported the story online, and blogs from around the city have continued the reporting. By the time you read this, it may be a story on the front page of The Times-Picayune.
This article originally appeared in GOOD Issue 020: The New Orleans Issue, on newsstands now. Read more from The New Orleans Issue here.
Illustrations by Mitchell Paone.