Articles
On Friday afternoon, the New York City Department of Education may release grades of its 12,000 middle and elementary school teachers.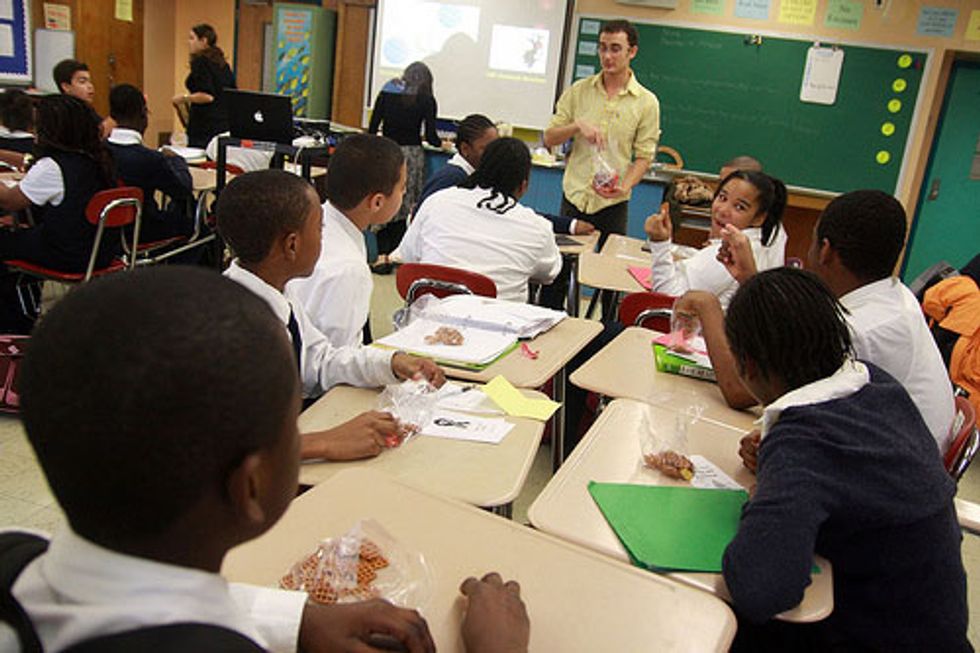 New York City's school system could soon
follow the lead of The Los Angeles Times
in releasing
value-added data
on more than 12,000 teachers who teach either math or English in the city's elementary and middle schools.
The United Federation of Teachers filed suit to keep the city from releasing the data, which it's gathered on its instructors over the last three years and kept internal, according to a report from NY1. The union is looking for the State Supreme Court to grant an injunction, thwarting the city's Department of Education from posting teacher scores online based on how students progress while under their tutelage—mostly assessed via performance on state standardized tests.
---
Many groups have spoken out in criticism of this so-called "value-added" methodology, including the non-partisan Economics Policy Institute, which believes that it should account for less than 50 percent of a teacher's evaluation. Whereas the city DOE is on the cusp of making this data public, in the face of Freedom of Information Law requests from several news organizations, an official representing the State of New York's Board of Regents has said value-added scores aren't "ready for primetime."
The 12,000 teachers—20 percent of which received high marks, 60 percent got average scores, and another 20 percent were rated poorly—will find out if where they rank will become public information on Friday.
Do you think this is a good idea? Sure, the information could be helpful to parents, but could it also harm teachers?
Photo (cc) via Flickr user Mira (on the wall).