Articles
Would you shave 'down there' to help fight homelessness? A new pledge drive encourages youth to take extreme action.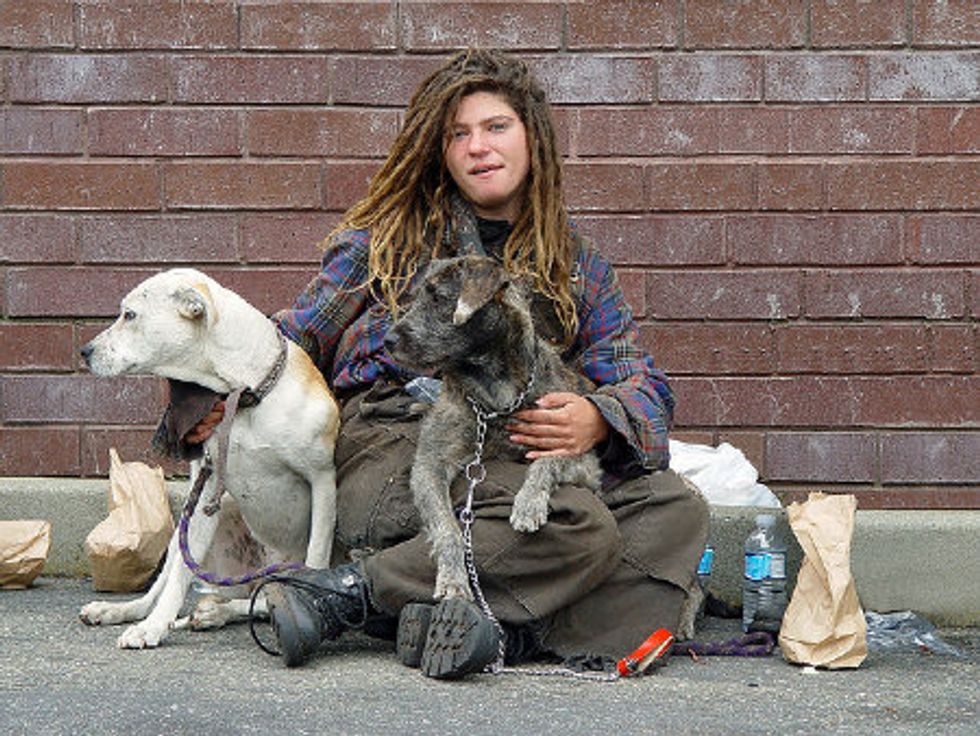 How much money would it take for you to shave your head? What if that money would help the fight against youth homelessness? A new campaign targeting young people is asking them to "do whatever it takes" to help the more than 2 million youth who are homeless in the United States and Canada each year. The initiative (called, unsurprisingly, "Do Whatever it Takes")—a collaboration between VirginUnite, Virgin's nonprofit foundation, and the Minneapolis-based branding agency mono—is a pledge drive gone wild. Participants submit a "whatever"—an outlandish action, like eating an entire head of raw garlic—and put a price tag on how much money for the cause it will take them to do it.
---
"We wanted to make millennials the hero and leverage the power they bring into the world these days," says the campaign's account director, Julie Vessel. "We wanted it to have a spirit of fun." The campaign launched last Wednesday, and 50 people have already answered the call. Some are taking the idea of fun to the point of masochism. "There's one guy that's going to wax his manly bits for $10,000," says creative co-chair Larry Olson. So far he's raised $1,700.
While the campaign serves as an amusing way in the door for activism and awareness-raising, the issue is grave. Whether kicked out of their house because of their sexual orientation, abused by their families, or simply too old for foster care, many homeless youth turn to selling drugs or their bodies to get cash for a place to stay and food to eat. By partnering with organizations that fight homelessness, the Do Whatever it Takes campaign will help homeless youth get the food and shelter they need to turn their lives around.
[youtube]http://www.youtube.com/watch?v=O-U_cdLQa-Q
Photo via (cc) Flickr user Franco Folini