Articles
Project: Create a Doodle About a Day Without Technology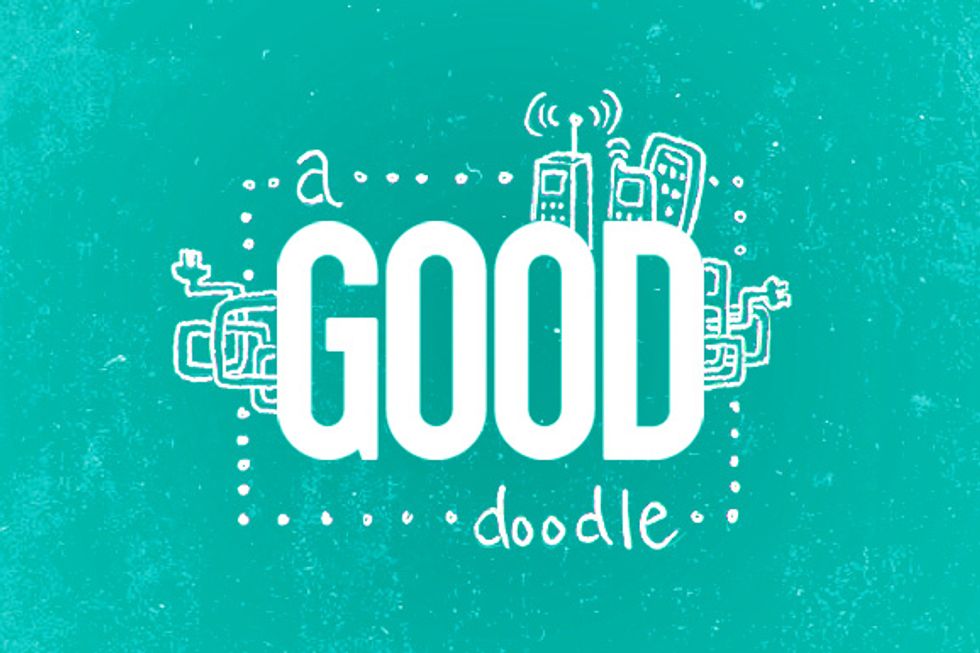 Welcome to the second edition of the GOOD Doodles project. As planned, we'll be unveiling new doodle challenges each month. We've just finished up our first month, "Solitude in the City," and it was a big hit. Without further ado, here's July's topic for doodling: A Day Without Technology.
---
A day without technology can certainly mean different things to different people. We'll leave that to you. Perhaps it's 24 hours without a phone or television. For the very adventurous it could be a day without electricity. Whatever your version of unplugging, we want to see it represented with a doodle.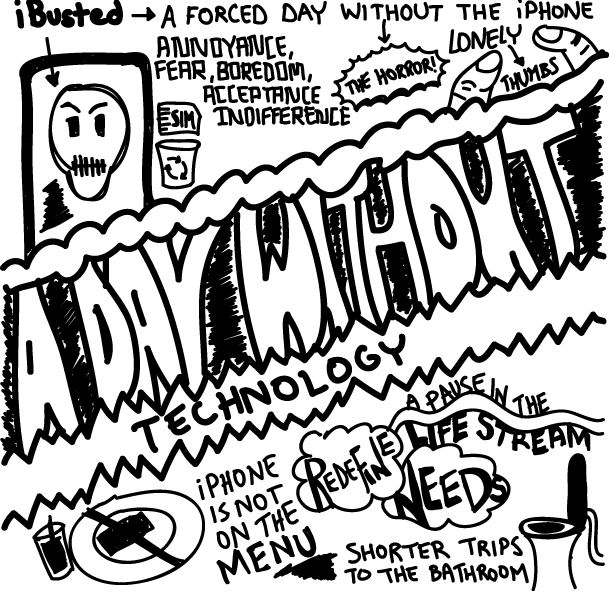 the OBJECTIVE
Create a doodle that tells your story of a day without technology.

the ASSIGNMENT
The doodle can be as broad or as specific as you wish. With so many kinds of technology in our lives, the idea of forgoing tech will vary by each individual participant. Think about the different things you do during this day. What do you miss, what don't you miss? What kinds of nuances in your environment do you notice now that you're not staring at a phone or TV? What takes longer to do?

the REQUIREMENTS
Send us an e-mail at projects[at]goodinc[dot]com with your doodle and the subject line "July 2010 DOODLE." It can be in any image format, but it should be high enough resolution that it can be printed at 300 dpi. We prefer images that are taller versus wider (the above was a 6:8 ratio). There are numerous methods for creating visual notes whether through digital means (tablets, digital sketchpads, etc.) or tangible methods such as using a Moleskine. Regardless of your choice, please ensure the images are as clean as possible. Feel free to include a brief summary of your illustration. We'll take submissions now through August 2nd.

We'll be awarding the best overall doodle with a GOOD T-shirt and free subscription (or gift subscription) based on overall quality of illustration, relevance to the topic, and clarity and flow.
We'll share some of the submissions with upcoming update posts.