Articles
Saving Energy: If You Own Your Home: An Audit That Will Save Money AND Energy
From The GOOD Guide to Saving Energy
Every three months, GOOD releases our quarterly magazine, which examines a given theme through our unique lens. Recent editions have covered topics like the impending global water crisis, the future of transportation, and the amazing rebuilding of New Orleans. This quarter's issue is about energy, and we'll be rolling out a variety of stories all month. You can subscribe to GOOD here.
---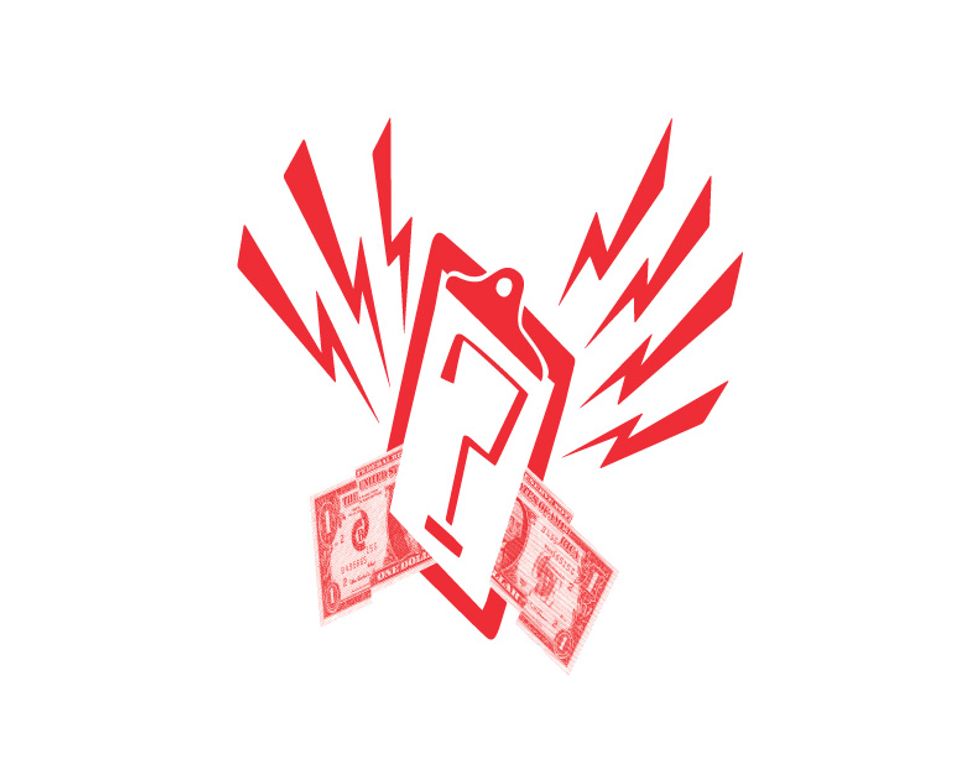 \n
A professional home-energy audit is the important first step to a more energy-efficient home. Through the surprisingly simple process, you'll get a much better understanding of how much energy your home consumes, and learn what measures you can take to dramatically decrease that amount.
A professional auditor (ideally one certified for Home Performance with Energy Star) will come to your home, and start off by asking you a bunch of questions about how you use energy: Is anyone home during the day? How much do you pay yearly for heat? When was the last time you had your furnace tuned up? How long are your showers?
Then he or she will generally perform a blower door test, which basically sucks all the air out of your home to determine how "leaky" it is, and will inspect the building's exterior wall (aka "envelope") with an infrared camera to spot acute points of air infiltration and gaps in insulation. It's all very cool to observe, and an amazing learning experience. The whole thing won't last more than a couple of hours.
There's an up-front cost, but the real payoff of these audits is that the contractor will write up a report and recommend a whole slate of improvements, highlighting those that'll get you the most bang for your buck. And it's not the expensive high-tech solutions they're likely to be pushing. Often, the relatively cheap and simple fixes—like sealing ducts, blocking holes, and blowing in some insulation—will save you the most energy. In other words: Don't avoid the audit because you fear the cost of replacing 16 windows or installing a pricey solar array.
So, how can you tell if your home could use an audit? In truth, most of America's aging housing stock certainly could (not to mention the swaths of poorly constructed houses built during the recent cookie-cutter development boom).
If you answered "yes" to any of the above, it's likely you're a good candidate for a home-energy audit. Fortunately, the Department of Energy is streamlining the whole process, and in 2011 is offering a simple, standardized "Home Energy Score" on a one-to-10 scale to rate your home's current performance and potential.
So if you're ready to commit, go to EnergySavers.gov and find the "Energy Assessments" page to learn more. EnergySavers.gov also has links to the many available federal and state rebates, tax credits, and financing options, and even ways to apply for financial assistance in weatherizing your home. You can also find professional contractors certified by Home Performance with Energy Star.
Start with this simple quiz:
\n
Was your home built over 20 years ago?
Do you spend more than $2,500 a year heating it?
Do you live north of the Mason-Dixon line?
Do you shiver when walking past a window or exterior door?
Do candles mysteriously extinguish themselves?
Do you have an unfinished basement?
Is your home's heat provided by a big, hulking machine in the basement that you steer clear of, and don't even attempt to understand?
\n