Articles
Seventh Generation Snags Burt's Bees CEO to Replace Founder
Seventh Generation was shaken when it fired its founder. Will the new CEO live up to the company's core values?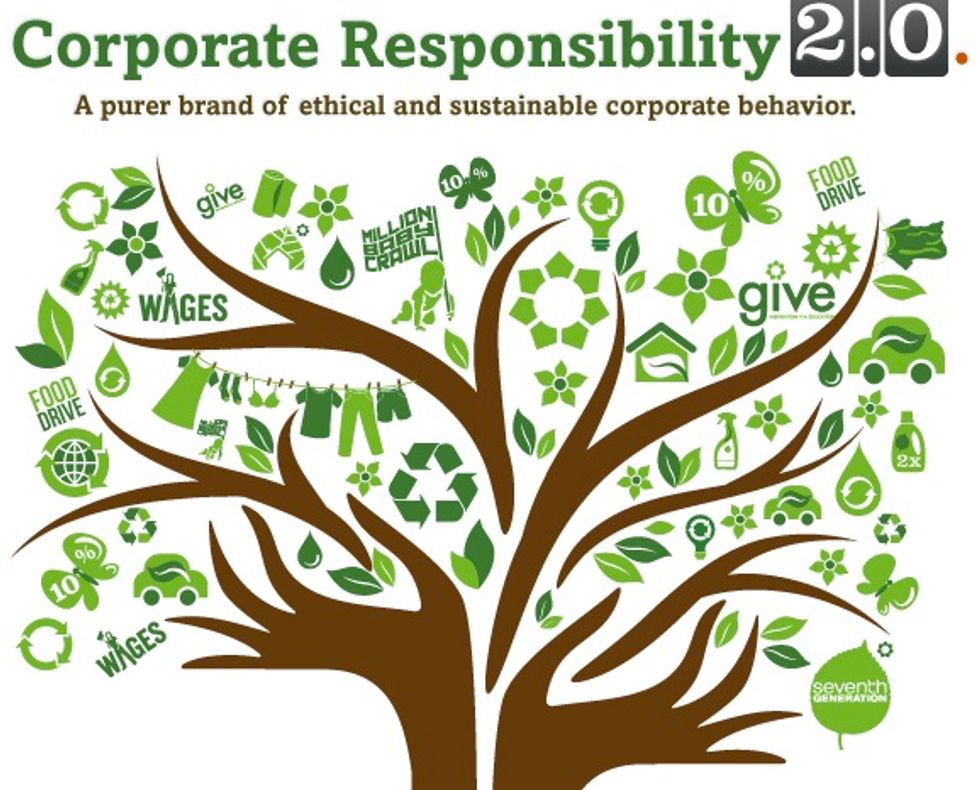 The environmentally friendly home products company
Seventh Generation
has a new CEO. John Replogle, 45, is moving to the industry leader after serving as CEO of Burt's Bees.
This leadership decision is more important than most C-suite hirings because of the recent turmoil at the top of Seventh Generation. As we reported in depth, the vacancy at the helm of the company came from the ouster of charismatic founder Jeffery Hollender. Seventh Generation explained Hollender had to go because he clashed with the man he hired to replace him, ex-Pepsico executive Chuck Maniscalco, and "the board needed to establish unambiguous authority and accountability" at the top.
---
Now they have it. Hollender is out. Maniscalco, who was acting CEO, is out. And Replogle has the job of steering his new company from $150 million in sales to its potential, often cited at $1 billion. This comes at a time when new entrants to the cleaner cleaning products market are picking up steam from. Companies from Method to Clorox are expanding environmentally friendly product lines (something Seventh Generation deserves credit for, we should add).
In a statement about the new CEO, Seventh Generation Board Chairman Peter Graham said "Under John's leadership, the Board is confident that it has taken the steps necessary to ensure that Seventh Generation's untapped growth potential is fully realized in the years ahead, both financially and in our continued efforts to make our world a safer place for our children and the next seven generations."
Replogle added in the same statement, "I am delighted with the company's mission and culture and fit with my own personal values. I've been impressed by the passion of the people for the clear purpose on which the company was founded. It's a great honor to join its leadership team and have the opportunity to build on its success."
Seventh Generation came to be defined in the eco-products world as much by the zeal of founder Jeffrey Hollender as by the products themselves. When he was suddenly let go, many customers, and employees too, were shocked and saddened that the guiding force had left the building. In replacing him with someone from another natural products company and choosing to have his first statements speak to the legacy of Hollender, the board is signaling a commitment to those core values that shaped the company's growth over the past 23 years.
Jay Coen Gilbert of B Lab, the group that certifies companies as B-Corporations that meet high standards of social, environmental performance, likes the choice. "B Lab's experience with John Repogle at Burt's Bees has been terrific," he says. "John's a strong business person with a strong commitment to sustainability."
Graham added, "As we got to know John, we were impressed by his understanding of the role of culture in a company's success and his personal integrity. We are thrilled to have someone of John's caliber, background and proven passion for the company vision and mission leading our community forward." GOOD spoke with the head of corporate responsibility at Seventh Generation earlier on how customers (and GOOD) can make sure the company maintains that culture established by the founder, Hollender. It comes down to being vocal. Watch what they do, read their very forthright annual reports, admirably posted online, and let the company know when you don't like something.
Replogle previously worked at Unilever as well. He begins his work with Seventh Generation on March 7. Read more about him here.